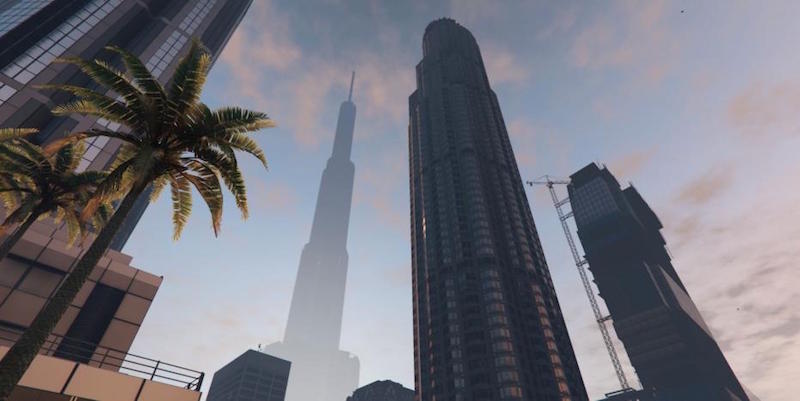 Rockstar Games has posted up a new job listing for a VFX artist that suggests the as-yet unannounced Grand Theft Auto 6 could feature destructible skyscrapers and other highlights.
The job description mentions a number of ambitious-sounding effects, including falling skyscrapers to more subtle effects as rain running down a building. You can read more below.
We help to bring extra life to the environment, characters, weapons, vehicles, and more. The visual effects help to immerse the player in a believable world, from using ambient effects for things like insects around the player and rain dripping off buildings up to large scale destruction events like skyscrapers crashing to the ground.
Related Content – Sony PS5 Complete Guide – A Total Resource On PlayStation 5
Rockstar Games hasn't officially announced GTA 6 yet, but the last batch of reports pegged the game for a release no earlier than 2025. At this point, the game is surely going to be exclusive to PS5, PC, and Xbox Series X/S.
Meanwhile, Rockstar Games is gearing up for the release of Grand Theft Auto 5 and Grand Theft Auto Online on PS5 and Xbox Series X/S, which are arriving in March 2022. In addition, it's remastering GTA III, Vice City, and San Andreas as part of the Grand Theft Auto Trilogy: Definitive Edition.
[Source – TheGamer]