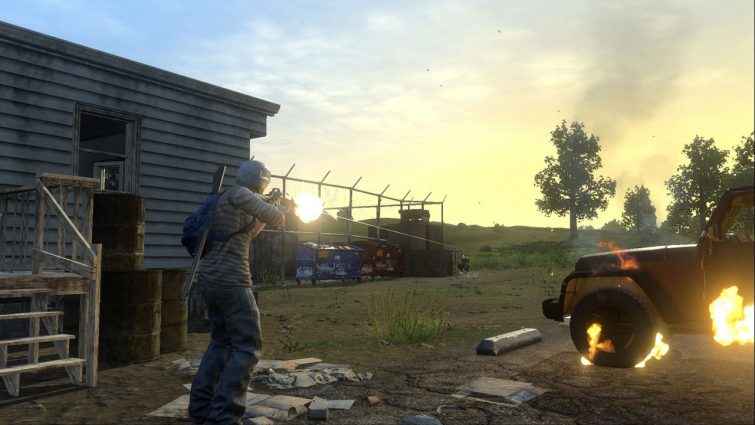 The H1Z1 update 1.12 is now available to download on PS4. Daybreak's Battle Royale shooter launched into beta earlier this week, and the player count has been impressive with 1.5 million downloads in the first 24 hours.
Check out some of the H1Z1 tips for PS4 players, and read our interview with Daybreak which details some of the game's future plans, including the addition of Auto Royale.
H1Z1 update 1.12 looks to tackle some of the bugs in-game and improve performance. Since launch the H1Z1 servers have been rocky, with many players stuck in the loading screen, but we're hoping that will settle soon.
H1Z1 Update 1.12 Patch Notes
There's no finer details of the update, but in the patch notes on PS4 it reads:
Various bug fixes
Crash fix
Performance updates
Unlike some developers, it doesn't look like Daybreak is publishing release notes for H1Z1, so it's impossible to know exactly what's changed.