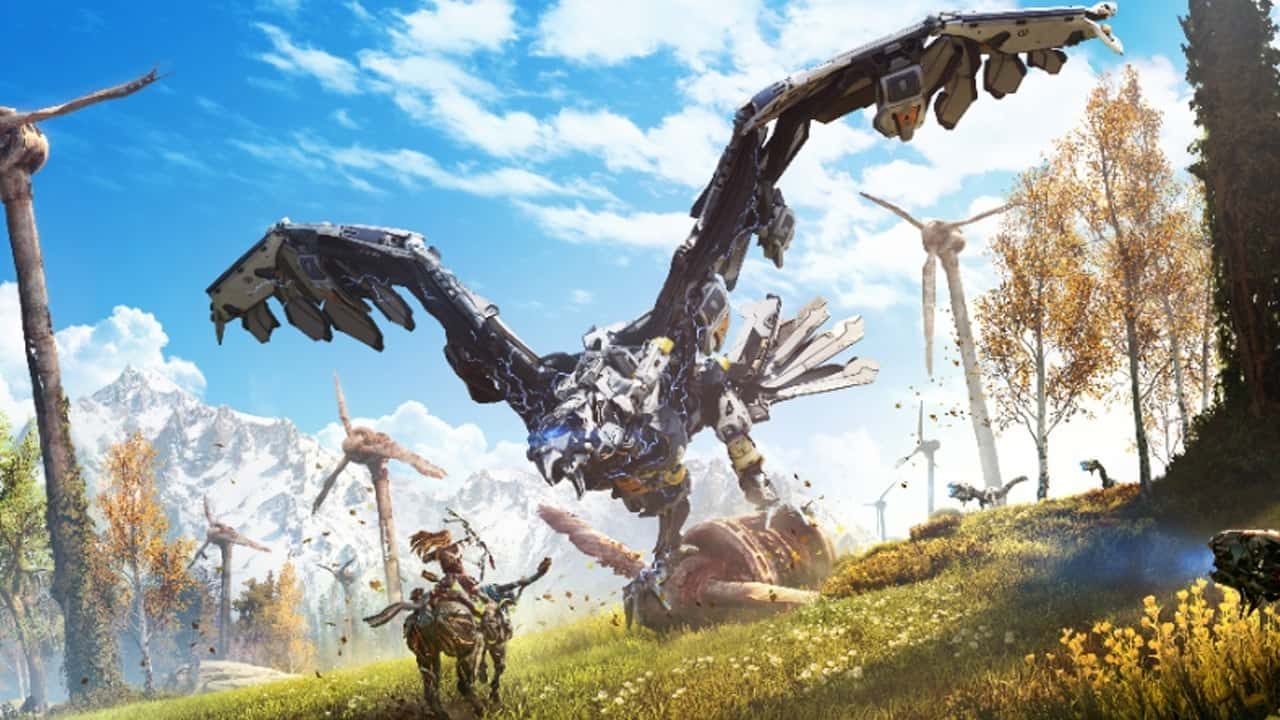 Update 11/06 15:42 – The Spanish voice actor for Aloy, Michelle Jenner, has responded to a tweet from PlayStation about the PS5 reveal with a very suggestive gif that implies she is very excited and we should be as well, adding credibility to the idea that we will see Horizon Zero Dawn 2 later today.
Original Story – A highly suggestive tweet from a composer at Guerrilla Games suggests that we could well see a Horizon: Zero Dawn sequel at tonight's PlayStation 5 games reveal showcase.
You can catch the tweet, originally spotted by VGC, below:
Now, while the tweet from Horizon: Zero Dawn composer Joris de Man is hardly confirmation of a new game in the series, it's important to remember that the last game in the series released back in 2017 and that it was recently revealed that Guerrilla Games has committed to the creation of a Horizon: Zero Dawn trilogy.
Related Content – Best PS4 Exclusives – Amazing Games That Everyone Should Play
While some folks believe that we'll see something different from Guerrilla Games at tonight's showcase (such as a Killzone sequel or a new IP), it's likely a safe bet that a Horizon: Zero Dawn sequel will receive top billing at tonight's event.
Speaking of first-party sequels, speculation abounds too that we might also see/hear something regarding sequels to Marvel's Spider-Man from Insomniac and God of War from Sony Santa Monica, too.
Are we excited yet?
Source: Twitter via VGC