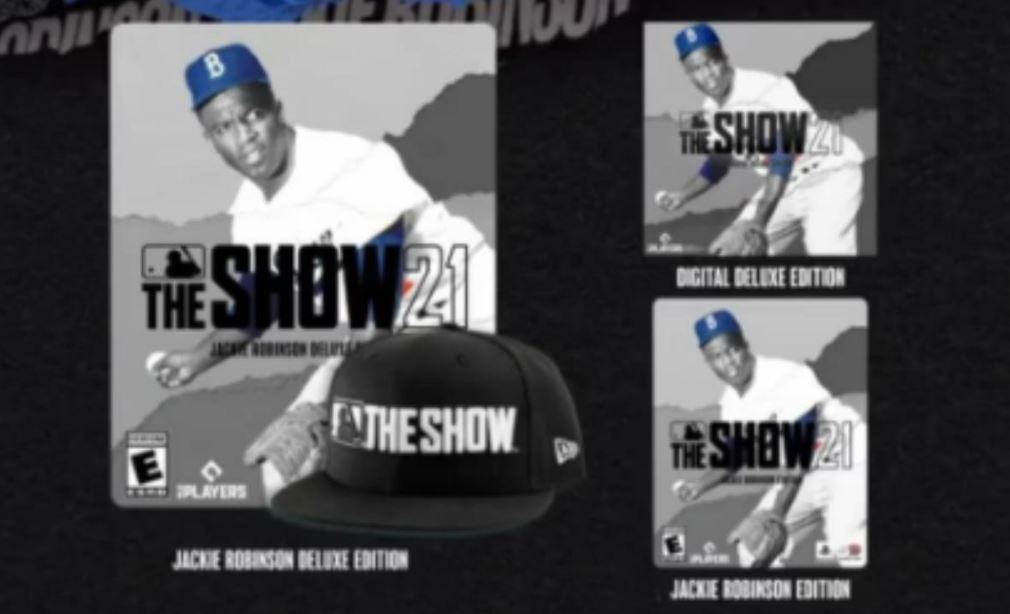 Update 01/02/21 14:17 – The game has now officially been revealed, you can find all the details here.
Original Story – A whole host of MLB The Show 21 information has leaked online after the cover was revealed yesterday, including the release date, early access period, the Jackie Robinson edition of the game, and an Xbox Series S/X version and an MLB The Show 21 PS4 version.
First of all, the leak confirms that the game will be coming to PS5, PS4, Xbox One, and Xbox Series S/X, with no mention of a PC or Nintendo Switch release. MLB The Show 21 will then hit all four of these platforms on April 20, 2021, with four days early access for those who pre-order the Jackie Robinson Special Edition of the game.
All of this information comes from a new promotional advert for the game which leaked on the MLB The Show Reddit. This image appears to suggest that there will be four different editions of the game. The standard edition, which leaked yesterday will be available, alongside three different Special Editions.
You have the base Jackie Robinson Edition, the Jackie Robinson Delux Editon, and the Jackie Robinson Digital Deluxe Edition, which suggests that some of the money for each of these sales will go to the Jackie Robinson Foundation Scholars Program. Pre-ordering these editions will then grant you access to the game four days early on April 16, 2021. The Deluxe Edition will come with a hat it seems, but there are no details on the other bonuses.
Alongside all of that news, the new Hot Ones show will reveal the cover athlete of the game tomorrow, February 1, which is Fernando Tatis Jr. You can see the image below with all this new information and the tease of the cover reveal: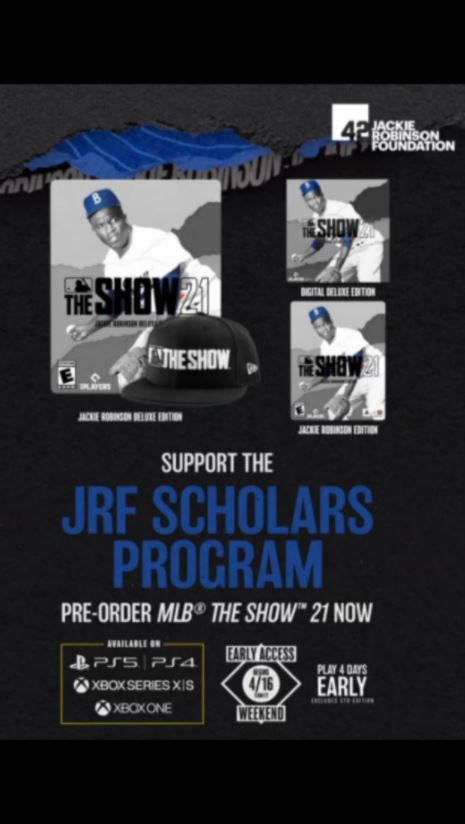 https://twitter.com/Complex/status/1355938900091531273
Of course, none of this has been verified by Sony, but these images all seem legitimate and have been found within the files of retailers websites, so it seems like we will see all of this announced tomorrow as well, maybe even with some gameplay. It will be a big day as Sony will be announcing their first-ever PlayStation Studios game developed for Xbox.
MLB The Show 21 is set to release for PS5 and PS4 on April 20, 2021.
Source – [Reddit (MLBTheShow), @Complex]