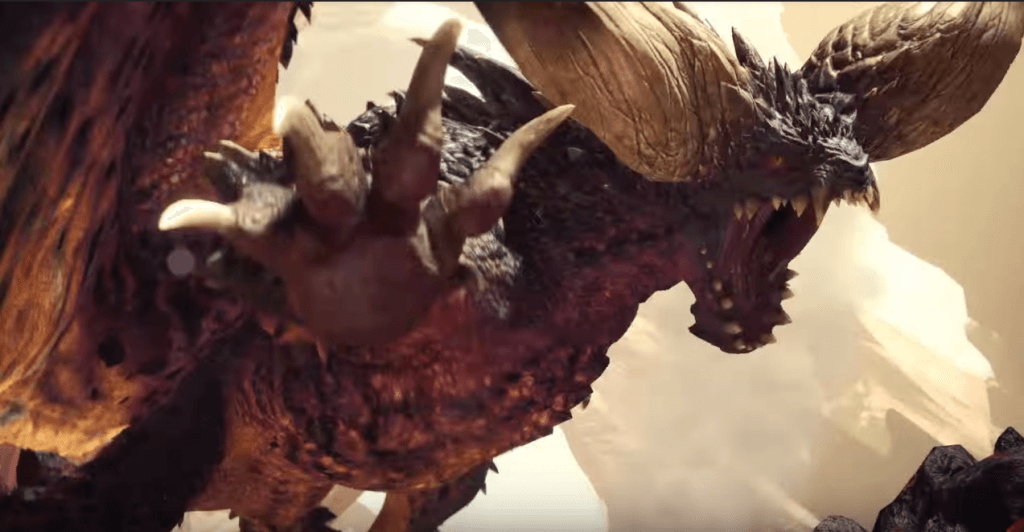 More details on the third Monster Hunter World beta continue to roll in with confirmation that players will be able to pre-load the beta client the day before the action begins.
We learned earlier this week that the Monster Hunter World file size would be very small at launch, and the beta client will only take up 5.5GB of your hard-drive.
A third Monster Hunter World beta was confirmed during Capcom's Winter Live Stream this week.
Starting on January 18 to the 22, players will once again be able to get a taste of the action ahead of the January 26 release date.
Monster Hunter World beta start times
You can jump into action at 9pm EST on January 18, and will end at the same time on the 22nd January.
They'll be three quests and the chance to take down Nergigante, an elder Dragon. The three quests confirmed will be the Great Jagras, Anjanath and Barroth quests. Sadly, progress won't continue over the full game, but you will be able to unlock some cool goodies.
Get camo face paint for completing one quest, or compete all four to enjoy a set of consumables at launch. Each quest is timed at just 15 minutes before your character dies and resets!
The Capcom livestream also introduced Nergigante who looks like a force to be reckoned with in a brand-new Monster Hunter World trailer.
In the trailer, we get to see a host of new beasts that we'll be tasked in hunting down in the action role-playing game. They include Teostra and Kushala Daora.
More Monster Hunter World news
In other Monster Hunter World news, the publisher of gaming magazine Famitsu predicts that the game has the potential to sell 10 million copies worldwide, mainly due to its popularity in Japan.
When Monster Hunter World launches, players can expect a host of weekly events and DLC and a campaign that is approximately 40-50 hours in length. Additional quests and free updates will be added regularly.
While you're waiting for the upcoming beta, check out Monster Hunter World weapon guide and boss fights from earlier betas, and check out the trailer from PSX 2017.