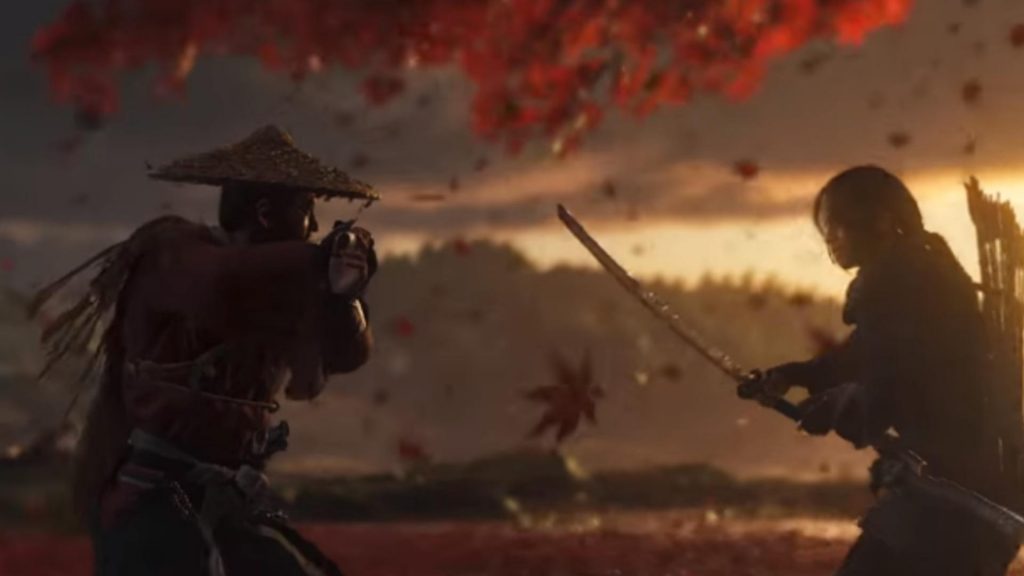 Sucker Punch Productions has debuted the full Ghost of Tsushima trailer at The Game Awards 2019, following yesterday's teaser during Sony's State of Play broadcast. It's the first full trailer for the game we've seen in a while, so tuck right in and enjoy. Ghost of Tsushima is set to release on PS4 in Summer 2020
Ghost Of Tsushima Trailer
Check out the trailer below.
Ghost of Tsushima was announced during Sony's presentation at Paris Games Week in 2017, with a gameplay demo later showing up during the format holder's E3 2018 showcase.
The game takes place on Tsushima Island in the year 1274 during the first Mongol invasion of Japan, and follows Jin Sakai, the last samurai, who attempts to fight for the freedom of his country by mastering a deadly fighting style known as the way of the Ghost — hence the game's title.
Ghost of Tsushima features an open-world to explore without any waypoints, with travel on horseback available to help you navigate your surroundings. While direct combat is a valid option when faced with enemies, stealth is also heavily encouraged in the game, allowing you to strike silently and unseen.
A brand new synopsis for the game has been released below:
Today, we debuted a brand-new trailer that delves deeper into the identity our hero is forced to adopt in order to save his home: The Ghost. While Jin starts our game as a samurai, he'll learn skills and adopt tactics that are decidedly not samurai-like, and you can get a small taste in the footage we revealed today. In the months ahead, we'll share more about Jin, the threats he faces, the allies that help him along his journey, and what he'll have to give up to become this new kind of warrior.

As I mentioned, Ghost of Tsushima is huge—the biggest game Sucker Punch has ever made by a wide margin. Our trailer includes some quick glimpses of the vibrant, diverse open world you'll get to explore, but we've barely scratched the surface.

I'm also happy to reveal our box art today, featuring Jin in his Ghost armor as a growing storm looms behind him. You can also get a peek at some of the gear and upgrades Jin will acquire throughout his journey, which we'll share many more details about next year.
While the game is in production for the PlayStation 4, it has been reported that Sony will also bring the game to PS5. In fact, we're apparently going to hear news of this during a dedicated event in New York City next February.
Sucker Punch previously cut its teeth on the likes of Sly Cooper and inFAMOUS, and was snapped up by Sony in 2011.
Check out the trailer below that doesn't feature the musical portion from the stage
The Game Awards are an annual event hosted every year by journalist and presenter Geoff Keighley, and are the successor to the Spike Video Game Awards. Aside from the awards themselves, the event also plays host to numerous game reveals, and this year is no different, with over 10 announcements on the cards.
Keep up with all our coverage from The Game Awards 2019 by visiting our hub here.