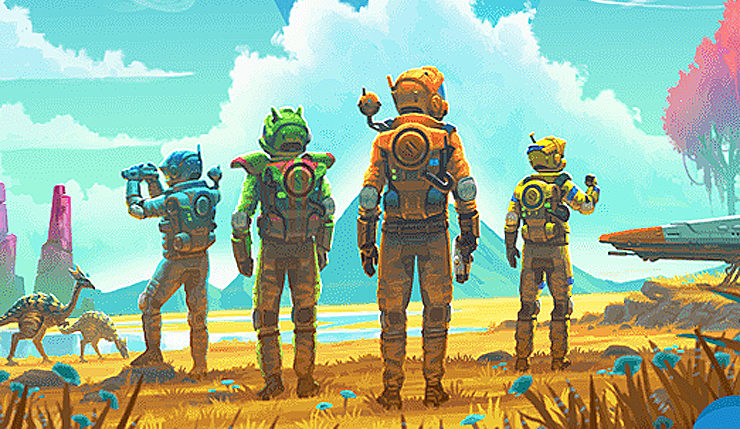 A No Man's Sky Beyond PS4 Physical Edition has been announced by Hello Games.
Hello Games announced the news today on the PlayStation Blog. This edition includes everything that has released for the game so far. All six updates (Foundations, Pathfinder, Atlas Rises, Next, The Abyss and Visions) between the launch version and Beyond are on the disc, along with full PSVR compatibility.
What is interesting about this is that Sony seems to be publishing the retail editions of No Man's Sky Beyond, which is the closest the company has come to Hello Games since No Man's Sky launched and it was met with a lot of player criticism from fans saying the game had misleading marketing. The box makes no mention of 505 Games who are the "new" publisher of the game.
The retail edition for the game is set to launch on September 10 in North America and September 11 in Europe.
You can watch the launch trailer for No Man's Sky Beyond below:
No Man's Sky Beyond launched last week and has provided a second resurgence to the originally troubled space adventure. There have been a number of technical issues with the Beyond launch. But, Hello Games has produced more than five patches in 7 days to help remove issues and ensure players get the best possible experience.
The PSVR compatibility for the game was announced back in March, alongside the announcement of Beyond. Back in 2018, the game saw its first resurgence of players with the Next update that dramatically overhauled the title and produced the promises that were made before the game's launch, such as being able to play with other people. In our review of that major update, we stated: "No Mans Sky Next is making good on its promises to players."
No Man's Sky Beyond is available now on PS4. The retail edition launches on September 10 in North America and September 11 in Europe.