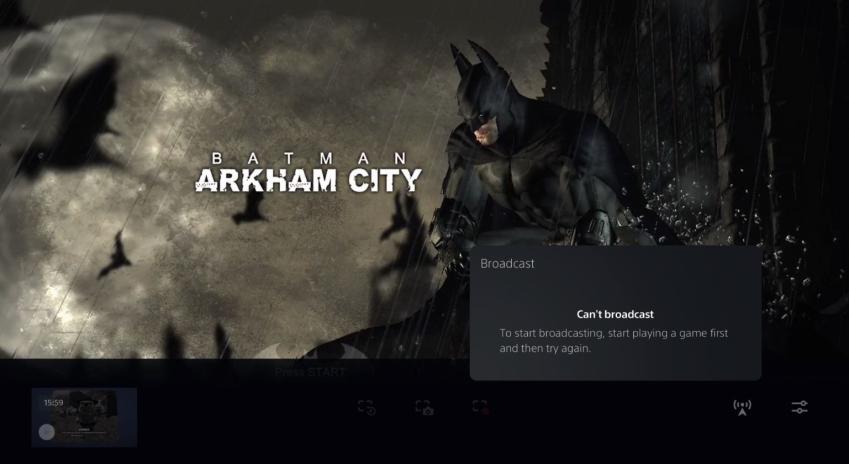 We've already covered that PS Now on PS5 works mighty fine – see our video on God of War Ascension for more details on that – but one thing the service cannot (still) do is allow you to livestreame to Twitch or YouTube. Yep, even on PS5, you can't use PS Now to livestream to these services.
PS Now On PS5 – No Livestreaming To YouTube Or Twitch
Related Content: Sony PlayStation 5: The Full Hardware Review
Check out the image below to see what happened when we tried it with Batman: Arkham City.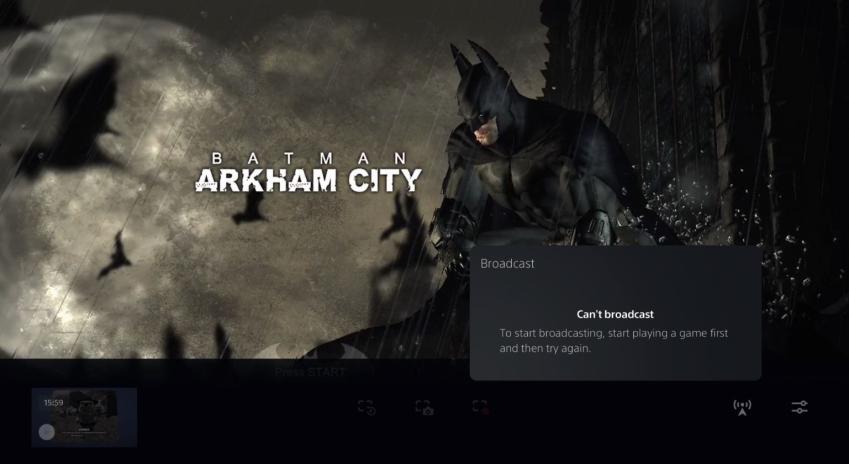 Related Content: This Is How The PlayStation Store Looks On PlayStation 5
The PS5 is out now in the US and Japan and arrives in the UK and Europe on November 19. The console is available in two variations: the Digital-Only Edition ($399/£359) and the Standard Edition ($499/£449). The system will arrive in Malaysia and the Philippines early next month and hits Indonesia in January 2021.