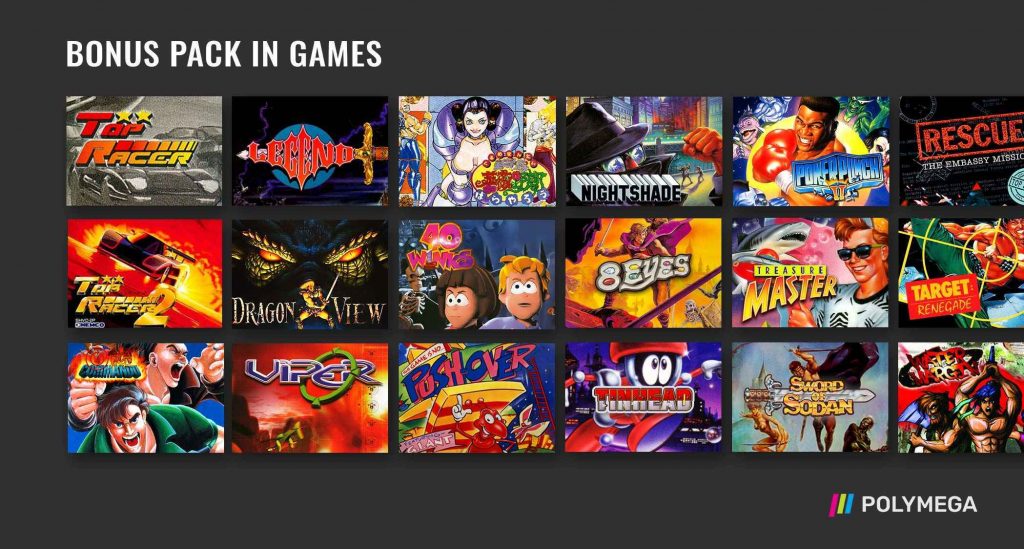 The hype behind the almost-all-in-one emulation machine, Polymega, has been real, without a doubt. The Polymega team has taken every opportunity to tease what's coming in so many different ways.
Polymega Supports Third-Party Controllers
Those who lived in the time where third-party controllers were almost more accessible than the default ones (and much, much cheaper, most of the time) will appreciate the memories of their favorite controllers that weren't made by the console's parent company. The Polymega will follow this very trend, allowing you access to other controllers from different creators.
Thanks @RetroBitGaming for swagging us out yesterday with their very nice new wireless @SEGA Saturn and Genesis controllers! Polymega will support all wired USB, and 2.4GHz versions at launch. pic.twitter.com/JUYWUc6DnR

— POLYMEGA (@polymegaHQ) February 8, 2020

The tweet above highlights controllers for the Sega Saturn and Sega Genesis, but it's quite likely that other modules and emulators will support similar third-party controllers for different retro consoles (I personally hope I can use my old Logitech PS2 controller because I have high, high hopes).
Built-in Media Database Across All Platforms
One topic I have wondered about for a long time is how games will be displayed on the Polymega's menu. Well, Polymega recently tweeted about this very topic:
Fun fact: Every Polymega comes with a built-in media database of over 75,000 perfect custom game tiles, boxarts, screenshots, and more — recognizing over 15,000 games cartridges and discs when inserted.

— POLYMEGA (@polymegaHQ) February 16, 2020
In the same string of tweets, Polymega also indicated that any games missing database entries could see updates in the near future from the Polymega team. Unfortunately, though, these assets cannot be customized on a user level. This means that any games without assets will simply be blank on the menu. The important thing is that those games can still be played; they just won't look as pretty in the menu for a while.
Check Out That Menu Screen
Polymega also included a sneak peek at how the menu screen runs. Even better still, they give a taste of loading different ROMS for each console and each console's regional version. Those who are familiar with Retroarch or the PS3's Cross Media Bar will find this quite familiar.
For the true fans 🙂 pic.twitter.com/hkf95AYyqT

— POLYMEGA (@polymegaHQ) January 24, 2020
Extensive Language Support
The Polymega allows you to load up different games regardless of what region the games are from. Equally so, to help facilitate that functionality, the Polymega supports fifteen different languages. An official news post from the Polymega website does state that all menu functionality will translate into whichever language has been chosen, but game descriptions themselves cannot be translated. They are strictly either in English or Japanse, defaulting to English for any chosen language that's not Japanese.
The full list of menu languages are:
English

UK English
Italiano
Deutsch
Français
Español
Português
Nederlands
Svenska
Norsk
Suomi
한국어
中文 (繁體)
中文 (简体)
日本語
---
Related news
Meet Polymega, A Retro Console That Plays Your PS1 Games
Polymega Offering Free Pack-In Games With Each Module