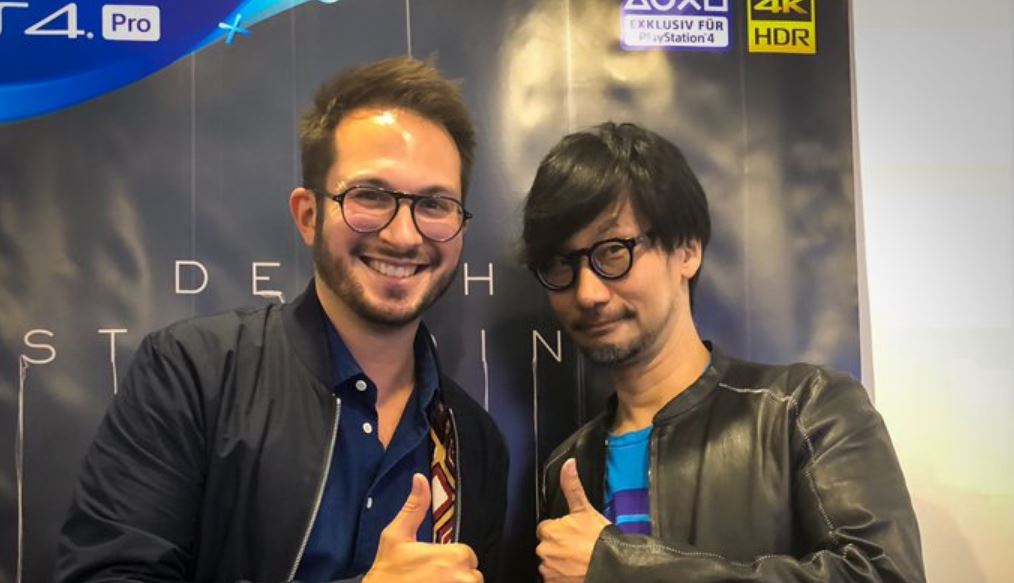 The PS4 Exclusivity Label For Death Stranding has returned, with it being present on marketing material in a recent Hideo Kojima tweet.
The tweet comes from Gamescom 2019 and shows the PS4 exclusivity label in the top right corner of the poster, behind Kojima.
Now, there could be a few reasons for this. Number one is that these marketing materials were made before Sony decided to remove the game from its exclusivity list. The second and more likely reason in my view is that Sony is incredibly inconsistent with its marketing and the team who edited the official PlayStation website aren't on the same page as the marketing team when it comes to whether or not Death Stranding is an exclusive. In short, all of this is a confusing mess, that really doesn't mean anything in the long run.
After all, when the partnership between Sony and Kojima Productions was announced in 2015, it was made clear that Kojima was an independent studio and that the game would not be locked to PlayStation consoles. Sony might even publish it on PC, given that they are doing so with ReadySet Heroes. You can watch a very helpful breakdown of this from Alanah Pearce, Former IGN Editor and currently a Producer at FunHaus.
This news comes after 6 minutes of gameplay from the game was shown off at Gamescom 2019. Two new character trailers were also shown. And, on top of that, Geoff Keighley was confirmed to appear in the game as a cameo.
The Gamescom convention hosts almost every major publisher in the industry, including Sony Interactive Entertainment. The convention kicked off with Gamescom Opening Night Live a reveal show hosted by Geoff Keighley, the Creator of The Game Awards. You can rewatch the livestream here.
If you need to keep up with all the announcements from the show you can head over to our landing page for the event which has every announcement made during the show. You can also see the announcements as they happen by heading to our Gamescom 2019 Feed.
Source – [ResetEra]