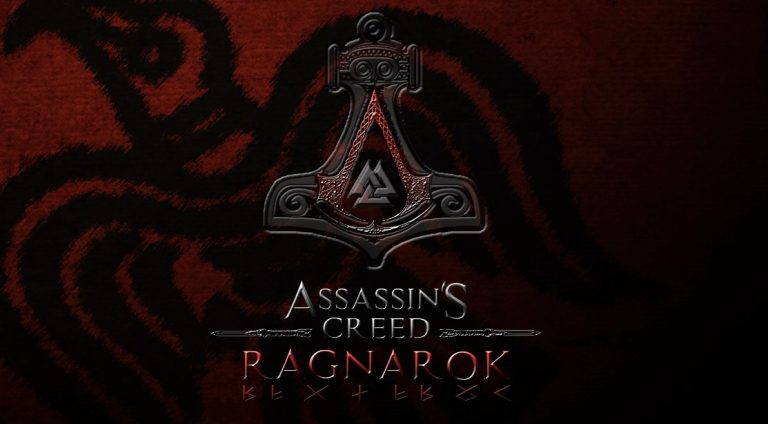 New details on the as-yet unannounced Assassin's Creed Ragnarok, Ubisoft's long-rumored upcoming 2020 instalment in the popular stealth series, has surfaced online. This info should be taken with a massive grain of salt, as it hails from 4Chan, who have a dodgy track record at the best of times.
Still, it makes for some interesting reading, so we thought we'd post it up just in case some of it turns out to be the real deal.
Assassin's Creed Ragnarok Details Leak
According to the leak (which was also picked up and posted on Reddit), the Assassin's Creed Ragnarok release date is pencilled in for September 29, and the game will launch on PS5, PS4, Xbox Series X, and Xbox One. The game will be revealed during the rumoured PS5 reveal event in February.
More surprising is the apparent inclusions of up to four-player co-op ala Ghost Recon Wildlands, although there's only one playable character, Jora, who can be male or female. Expect the same heavy emphasis on RPG elements as with Origins and Odyssey, and there's now different classes and 'mild skill tree changes based on class.'
Related Content – Assassin's Creed Ragnarok Leaks Yet Again
There's also weapon durability and the adrenaline meter is replaced by berserker mode, which activates runes including fire, frost, or lightning-based damage. Sailing is back too, but it's more focussed on exploration rather than combat.
The iconic hidden blade makes a comeback too, and offers more customisation options including a one-hit kill upgrade. Furthermore, the game's parkour elements have been expanded with new animations and tree climbing.
Elsewhere, Assassin's Creed Ragnarok reportedly features a reputation system based on quests completed for individuals across various cities, town officials, clothing worn, crimes committed, and other factors. Stealth mechanise have been boosted too, with physical stealth kills involving hiding in mud, snow, bushes, bales of hay now a factor.
In terms of locations, the leak mentions a huge map covering northern Europe, with areas such as York, London, Paris, and Kiev fully explorable. Level locking regions and content has been eschews in favour of a Skyrim-like levelling system allowing you to improve skill sets and gain experience.
Related Content – Assassin's Creed Games Ranked Worst To Best
As we mentioned, none of this info has been confirmed by Ubisoft yet, but expect Assassin's Creed Ragnarok to be unveiled soon enough given the amount of leaks that are happening.
Source: Reddit