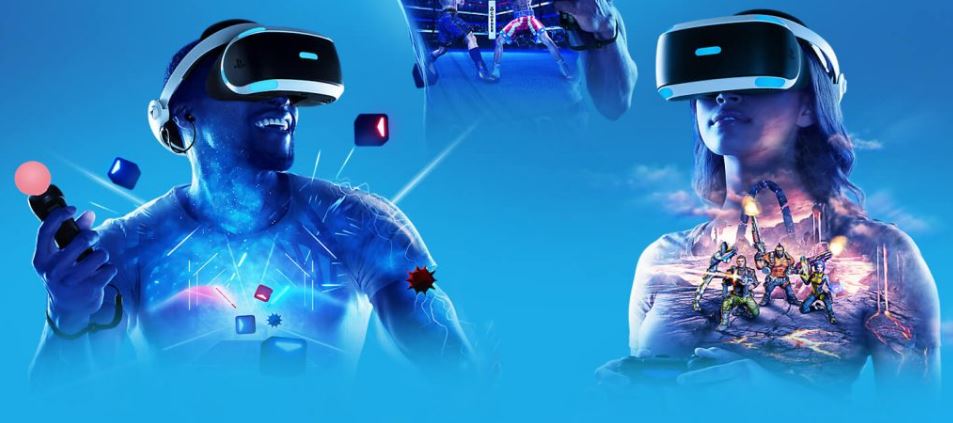 With PS5 getting all the rumor love as of late, you'd be forgiven thinking that the rumor mill has forgotten all about PSVR 2. Well, that's just not the case as a new patent unearthed by LetsGoDigital points toward a bespoke 'Virtual Reality Camera Tracking System'.
You can see this new tracking system below.


Regarding the application of the device, tech outlet LetsGoDigital clearly detailed its use as a standard VR communications device in a social setting, but it also touched on the potential applications of this device in the gaming realm – particularly where PSVR2 is concerned saying:
The patent in question was filed back in October 2018 at the USPTO (United States Patent and Trademark Office) and published on 21st November 2019. It bears the name "Actuator apparatus", but after more thorough inspection, it's clear that we're talking about a whole VR/AR system in which the "actuator" is just one part. The system uses a spherical device with a stereo camera on top at one end and a VR headset on the other. Via this system, two parties can connect and share the immersive experience.

One user is wearing the virtual reality headset and gets image and sound from the cameras and microphones in the spherical system on the other end in real-time. Furthermore, all the head movements of the headset user are transferred to the spherical system, which imitates them by moving the camera on the arc-shaped rails. By utilizing different motion modes, the system can therefore transfer emotion states – happiness, surprise, aversion, anger and sorrow.

For example, when the user wearing VR headset tilts his head down (like when we look down at our feet when we're sad), the system recognizes the pattern and transfers a command to the spherical part on the other end to tilt the stereo camera 30 degrees downwards and stop – giving the notion that the person is sad. The system also allows a person wearing a VR headset to look in all directions and get corresponding audio-visual information from the other end – as if he's actually there.
Considering that Sony looks set to allow PS5 owners to use the existing PSVR headset and camera rig when the console releases in late next year, it makes sense that a true PSVR successor would employ these sorts of innovations that would meaningfully set it apart from its predecessor.
Related Content – PS5 Confirmed Specs – CPU, GPU, SSD, Storage, 8K & More
What do you think though? Would this sort of a tech in PSVR2 be a true game changer? Or, would you want other innovations from Sony's next-generation VR headset? It's fun to speculate, so let us know your take in the comments!
Source: LetsGoDigital