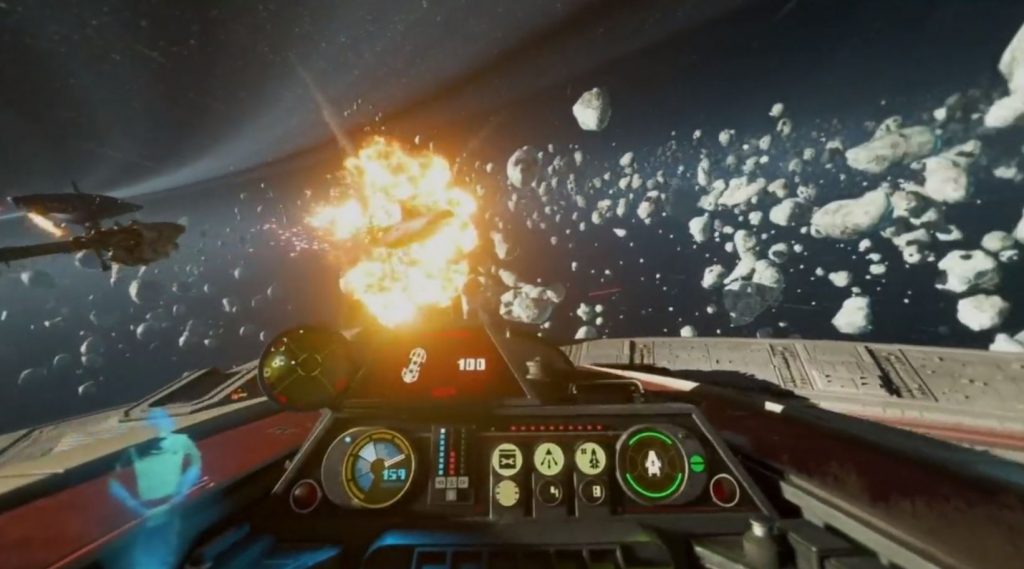 Star Wars Squadrons received its first gameplay trailer for PS4 at EA Play today.
Squadrons is based on the classic star wars dogfighting gameplay and aims to live up to people's memories of the title. The game offers a single-player story with a dual-protagonist approach. You create a republic and imperial pilot, switching between them from mission to mission. The gameplay offers us a look inside the cockpit and it looks like an absolute thrill, with fast-paced, intense dogfights. You will fly for both the Empire and the New Republic. Different information on monitors shows you health, ammo, and important information, which adds to the immersion especially in VR.
The game offers 8 Ships with support ships, interceptors, bombers, and more. All of these ships have different strengths. Of course, customisation is included with cosmetic and component upgrades that you can add to your ship. Component upgrades change your weapons and your effectiveness.
The multiplayer mode offers Fleet Battles and dogfights, with the former being the main mode. The game also has a multiplayer hub where you can meet your teammates before a match. More details on the modes and objectives can be found in the gameplay which covers a lot about the game.
You can watch the Star Wars Squadrons PS4 gameplay below:
Although it was announced early this week alongside a CGI trailer, today's trailer gave us our first glimpse of the aerial combat game. The title looks like it follows in the footsteps of Rogue Squadron. The title is also set to support PlayStation VR so players can truly experience being a pilot for the resistance or the empire.
Squadrons is set at a discounted price of $39,99, it will also support crossplay right out of the gate across PC, Xbox One, and PS4. The game features both single-player and multiplayer modes and is developed by Motive Studios. It also won't feature any microtransactions.
Star Wars Squadrons releases for PS4, with PSVR compatibility, on October 2, 2020.
Don't miss a single EA Play 2020 announcement by making sure to check out our EA Play Live 2020 hub page, too.