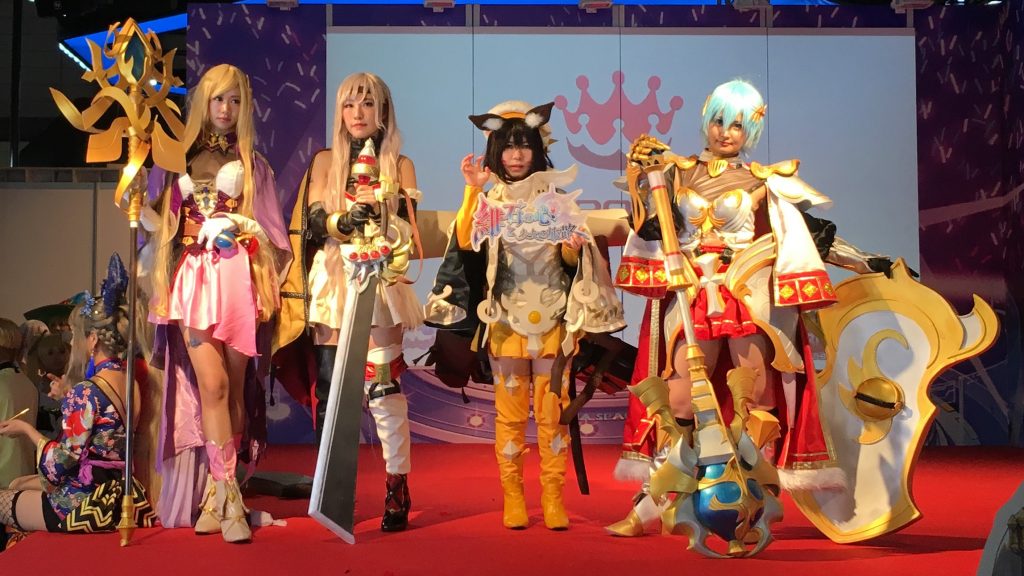 Tokyo Game Show 2019 ran this past weekend, with Thursday, September 12 and Friday, September 13 for press and industry and Saturday and Sunday open to the public. As always, plenty of games, hardware, and more were featured at the convention. Let me take you on a tour of what was present at this year's TGS! Ikimashou!
(Click on any of the photos to enlarge!)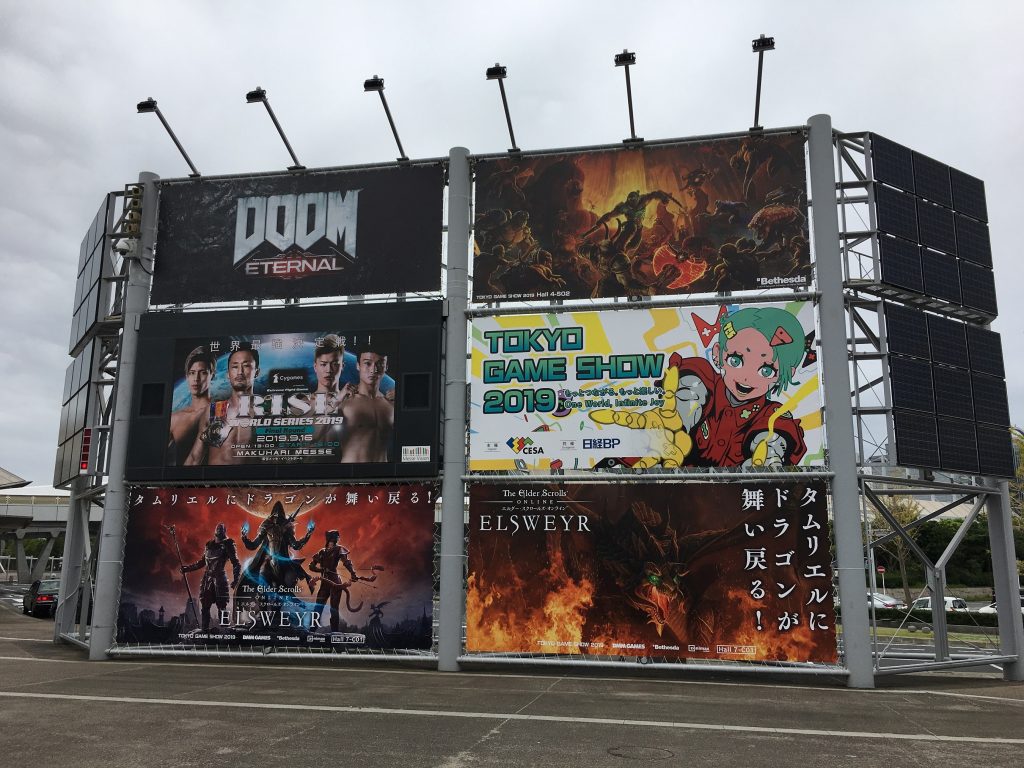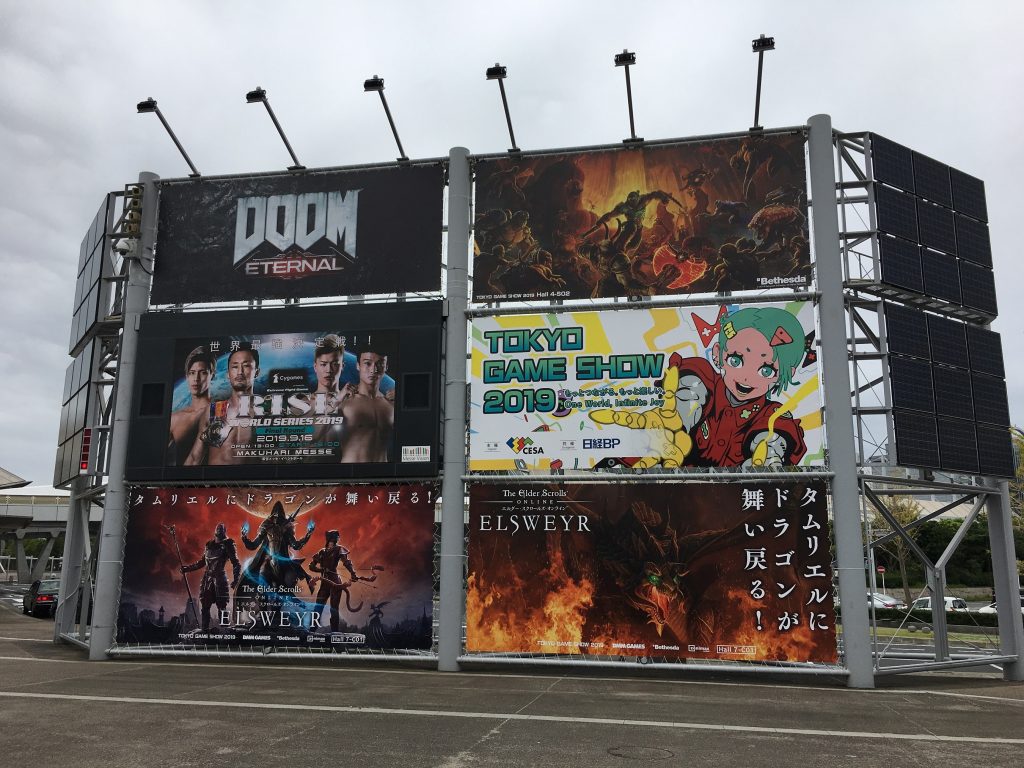 PlayStation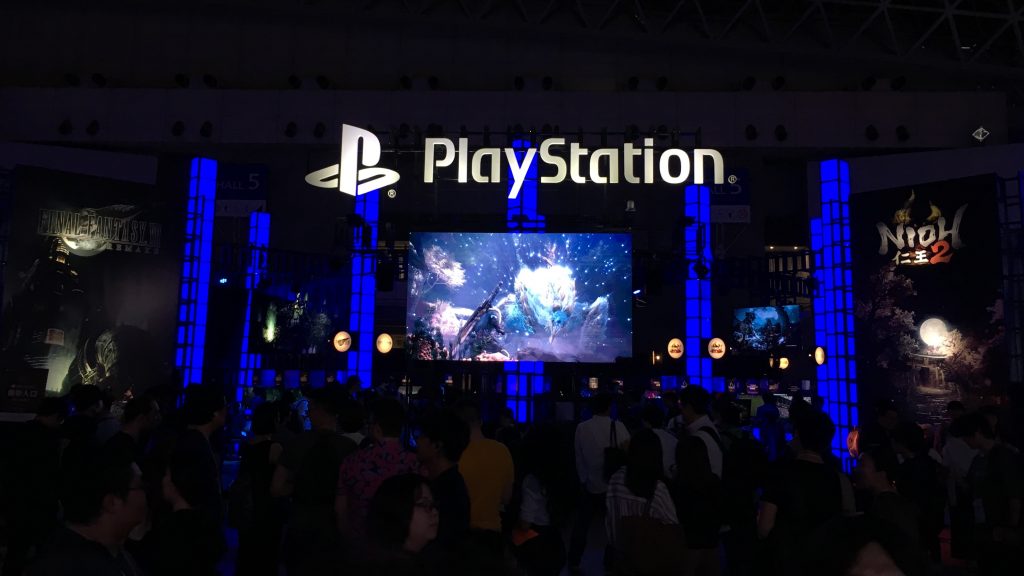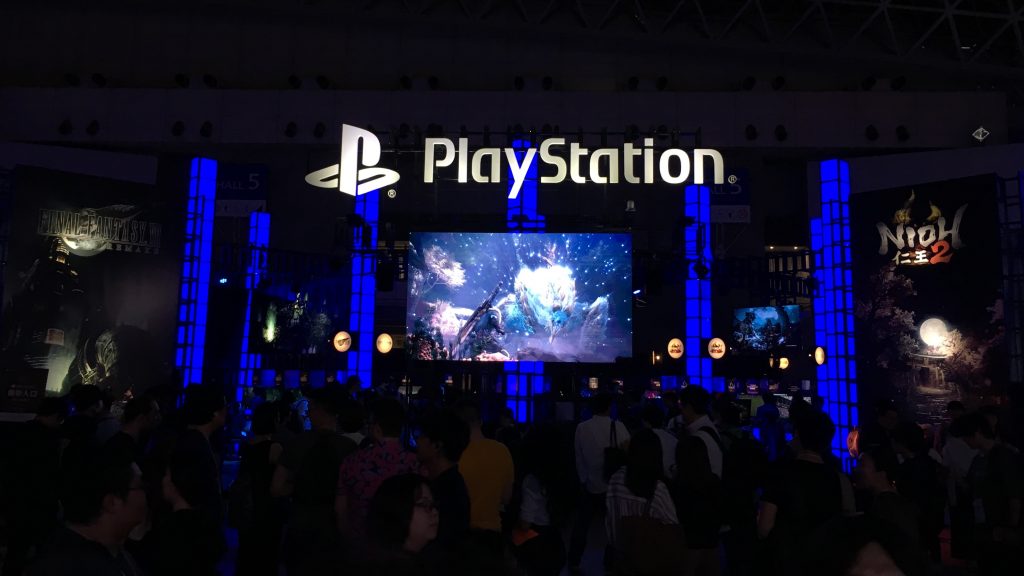 This is PlayStation Universe after all, so I have to start here. This year's PlayStation booth was noticeably smaller than past years, as we are late into the PS4 lifecycle.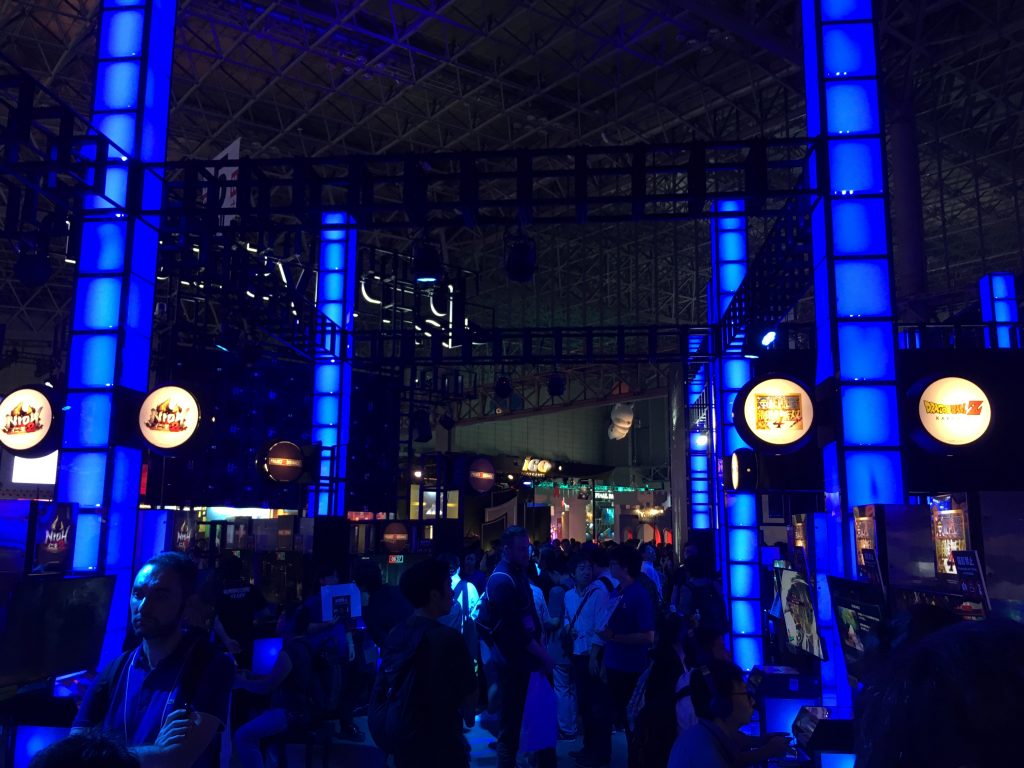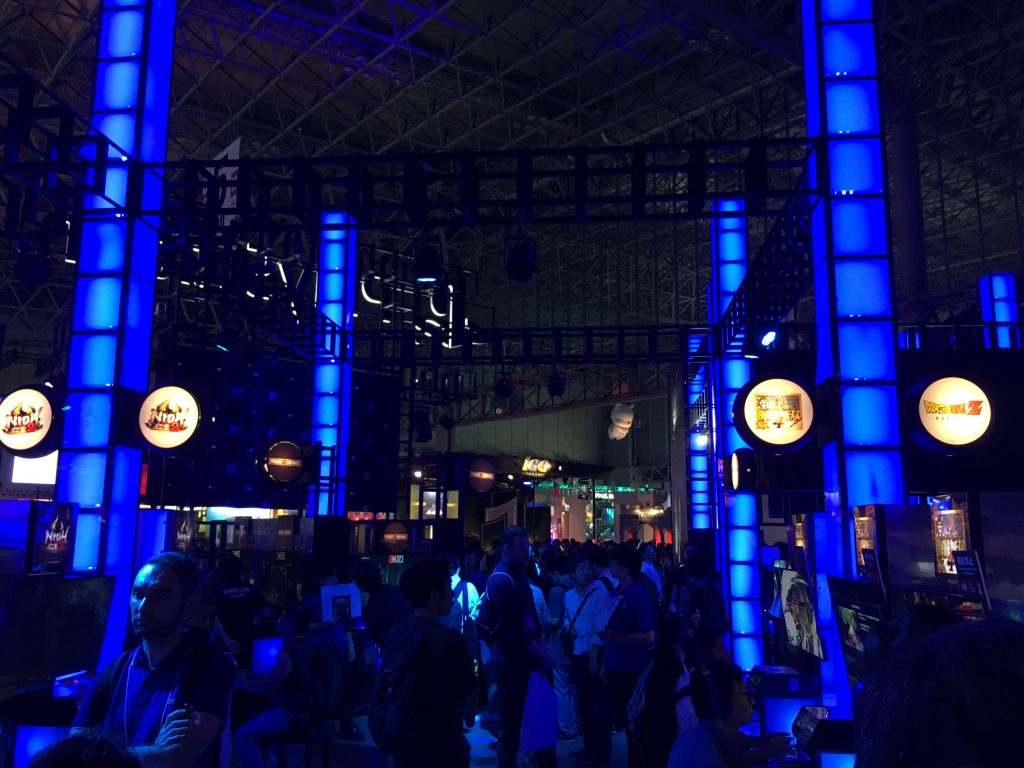 The large majority of the games demoed at the PlayStation TGS booth were third-party titles, such as Call of Duty. The lack of upcoming first-party projects was yet another sign of the approaching end of this console generation.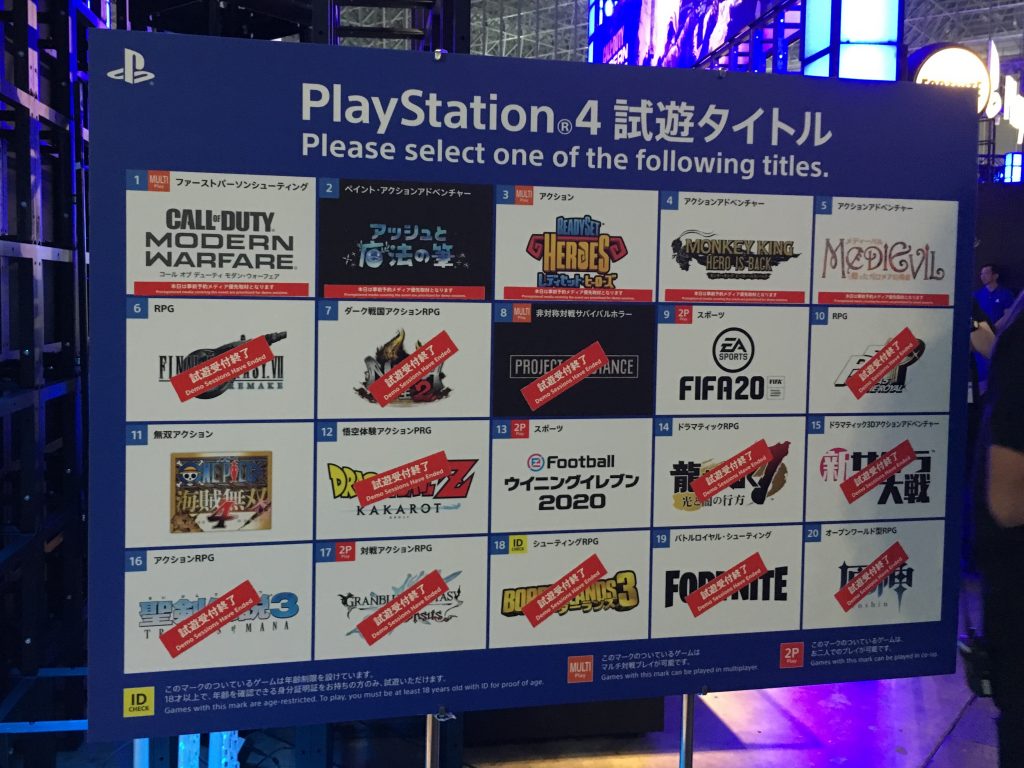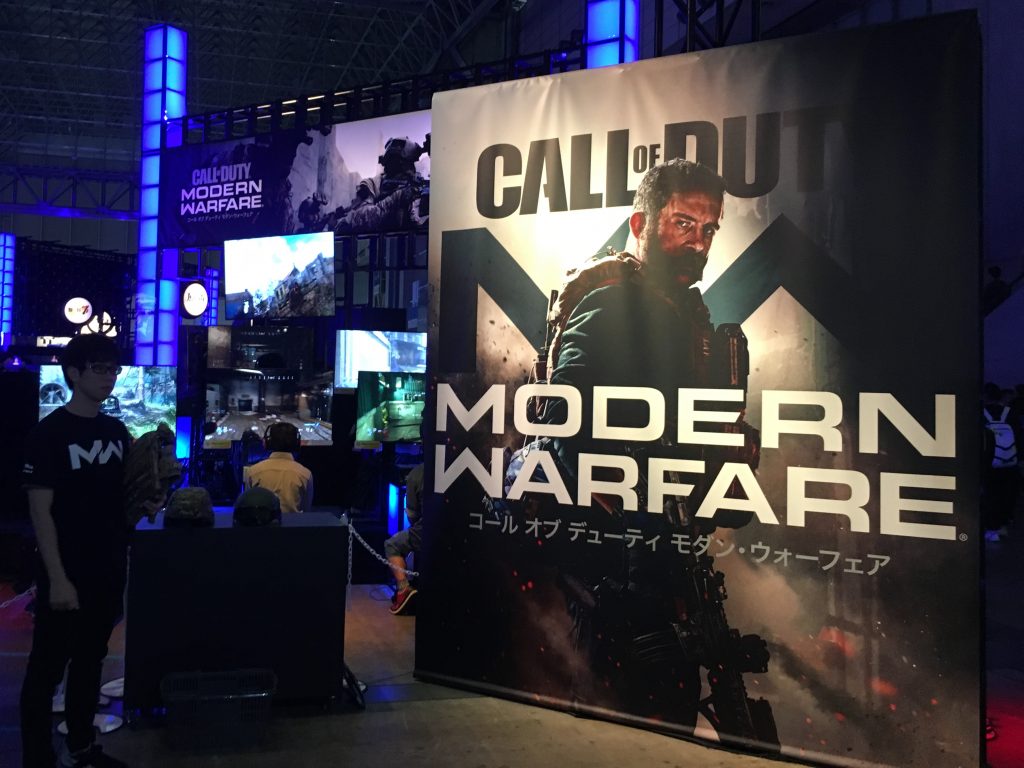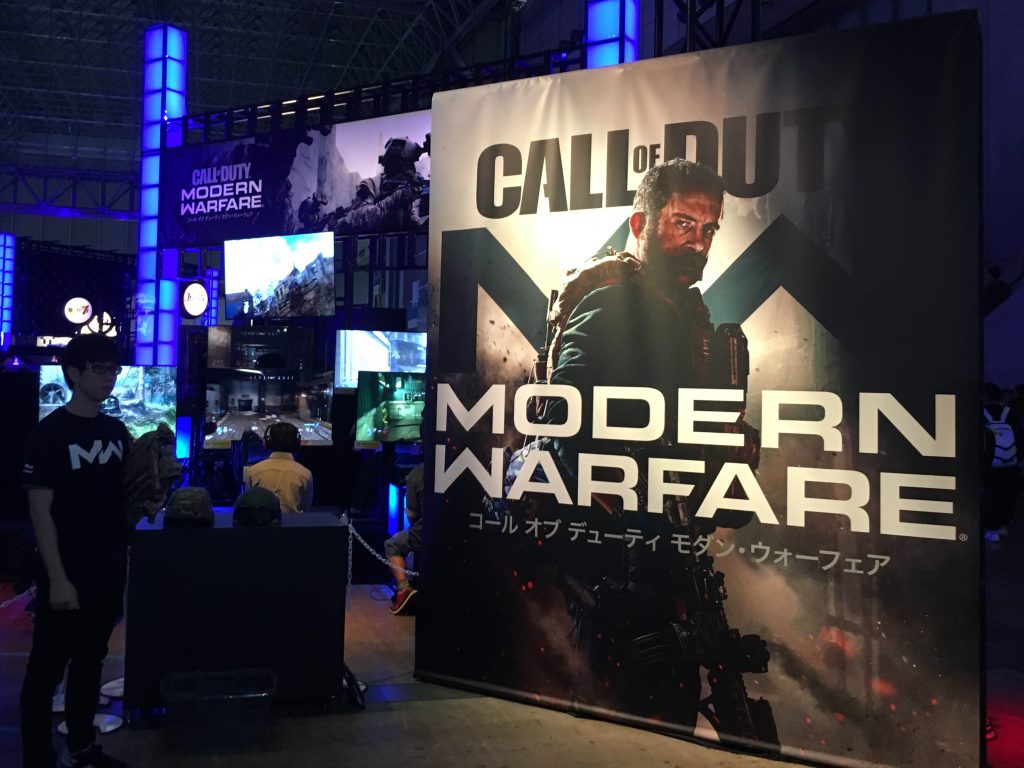 Launching in early November, Death Stranding is the main first-party game Sony is pushing right now. Here we have a small theater enclosure where visitors can watch footage on a large screen and with booming sound.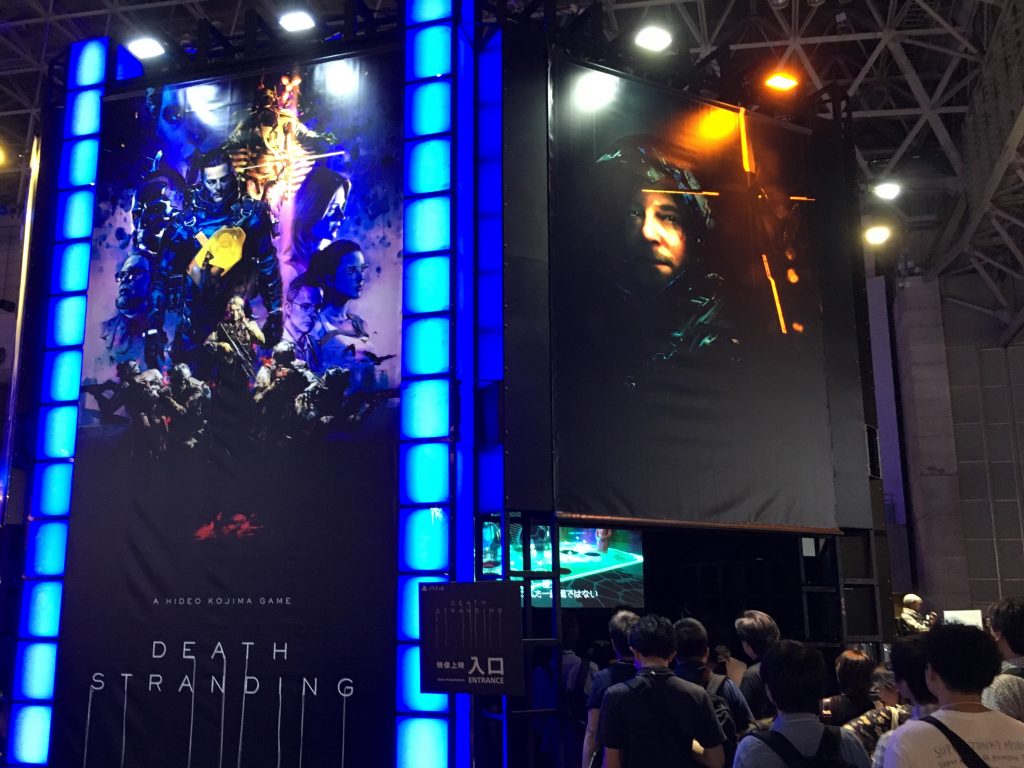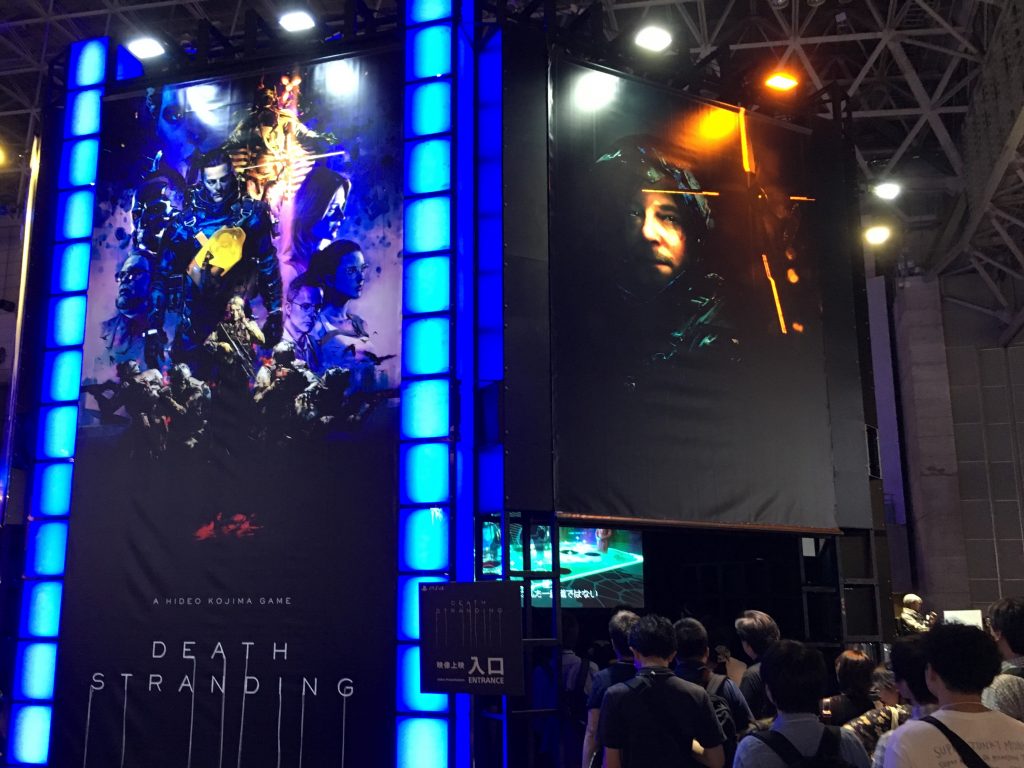 A handful of Death Stranding merchandise was also on display, including a large 1/2 scale statue of Mads Mikkelsen's character Cliff.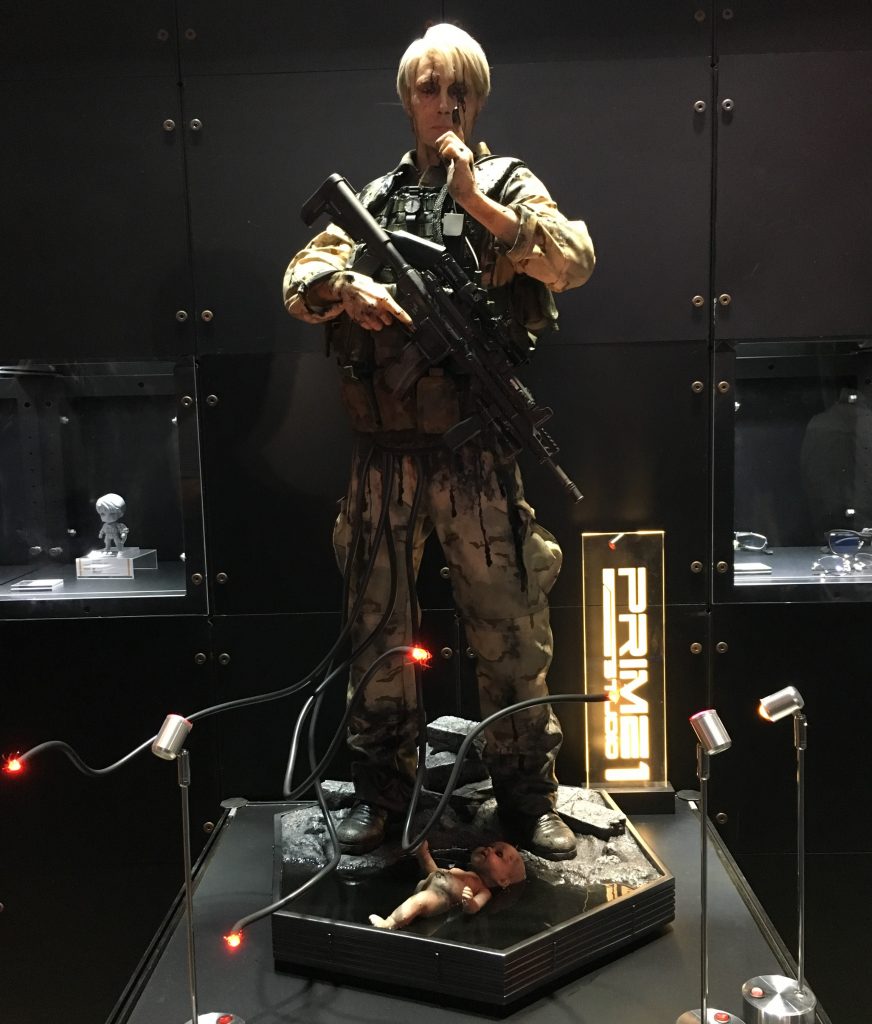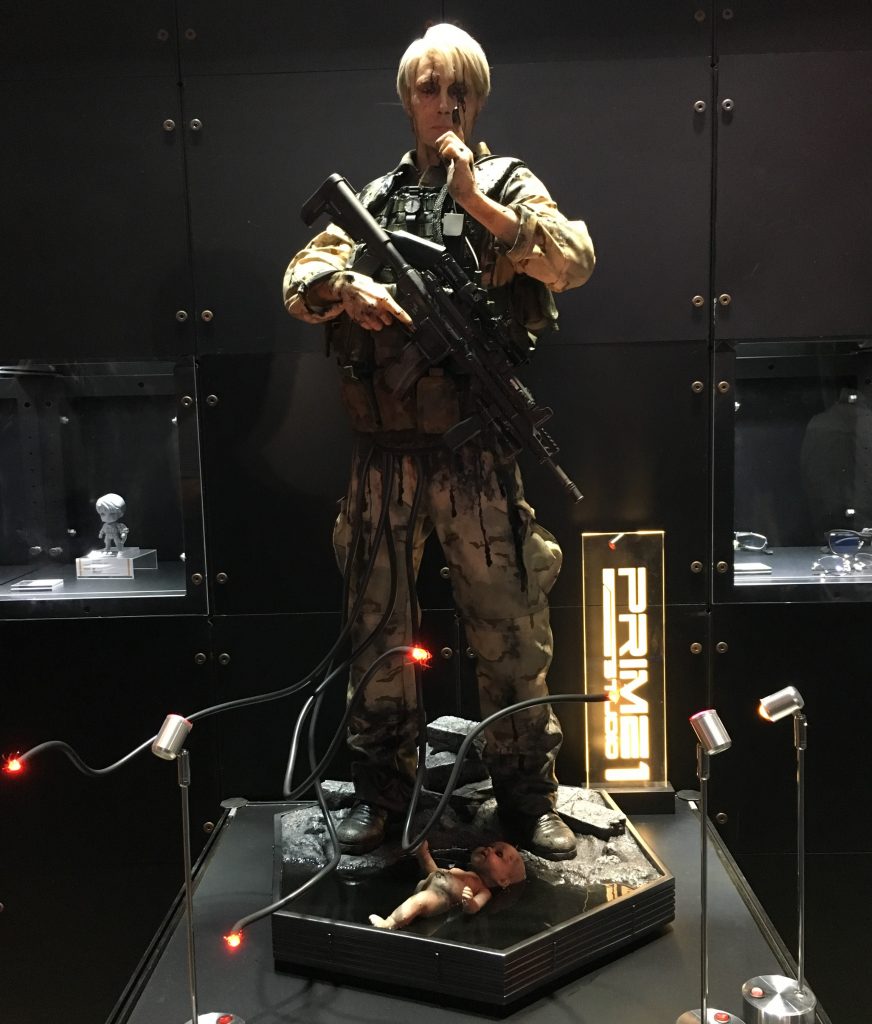 Square Enix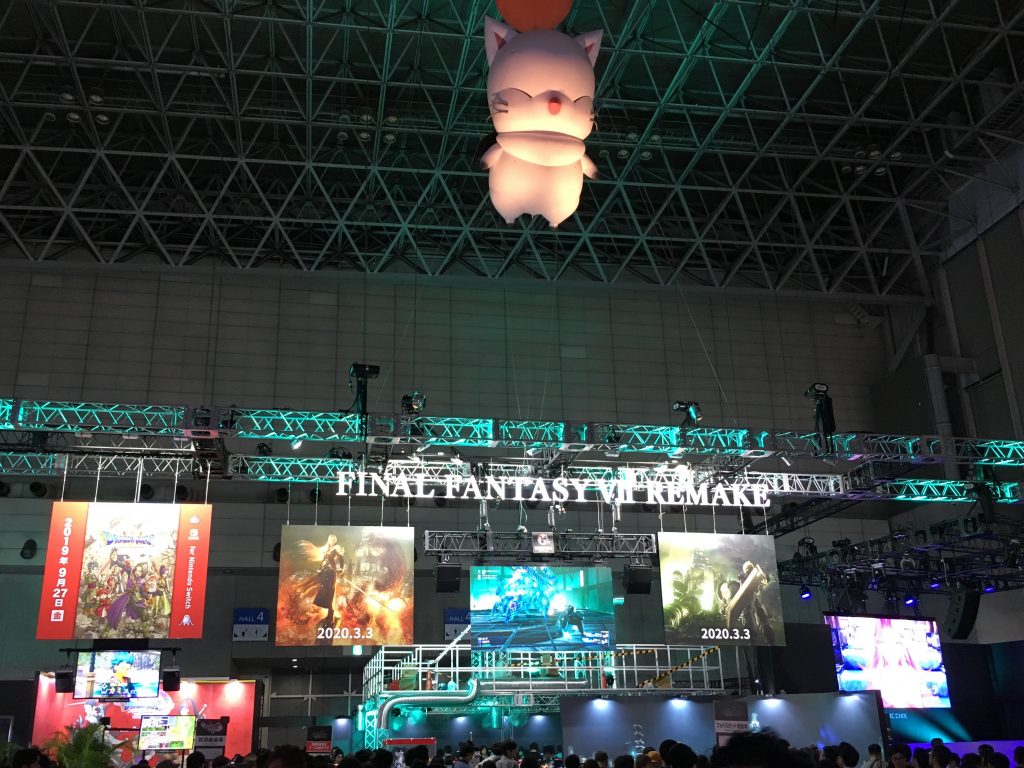 At Square Enix, the focus was (of course) on Final Fantasy VII Remake, as shown by the plethora of space dedicated to the highly-anticipated JRPG. A 1:1 scale replica of Cloud's Buster Sword was on display.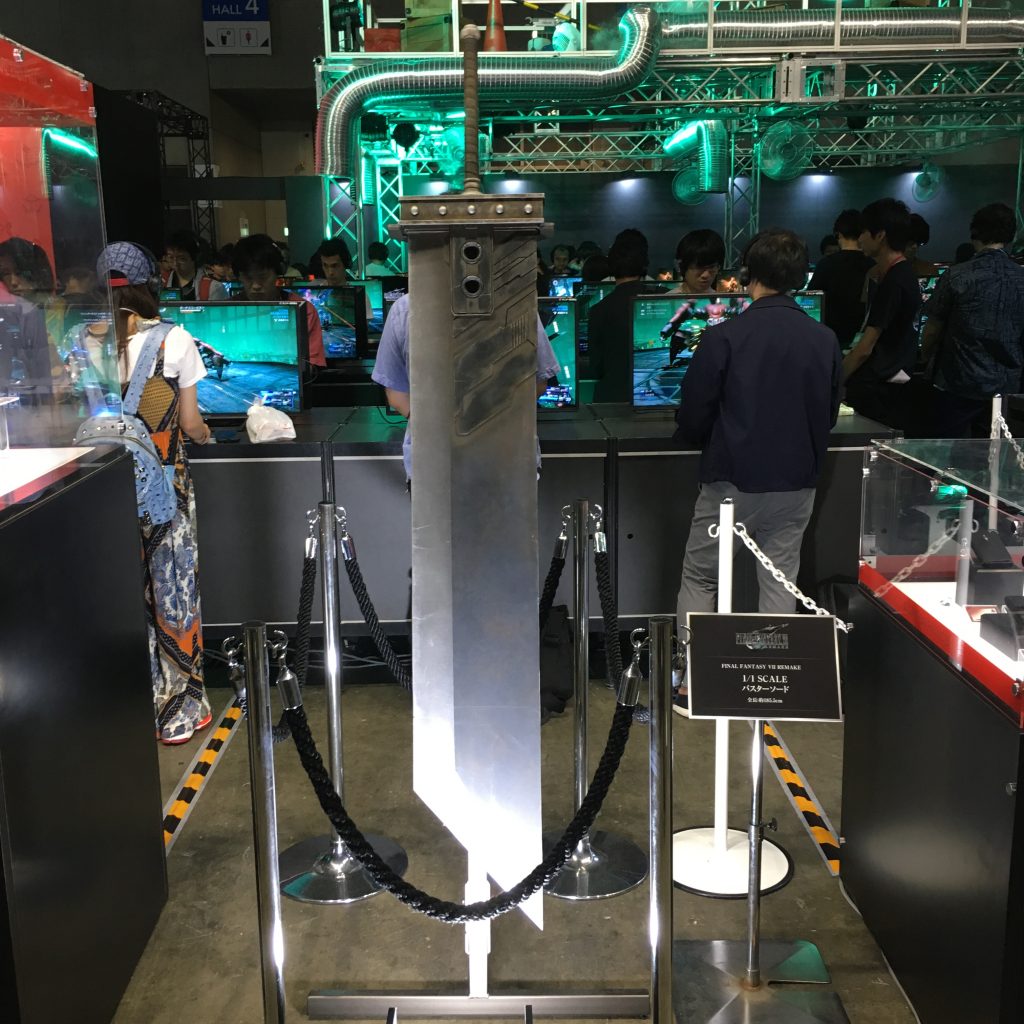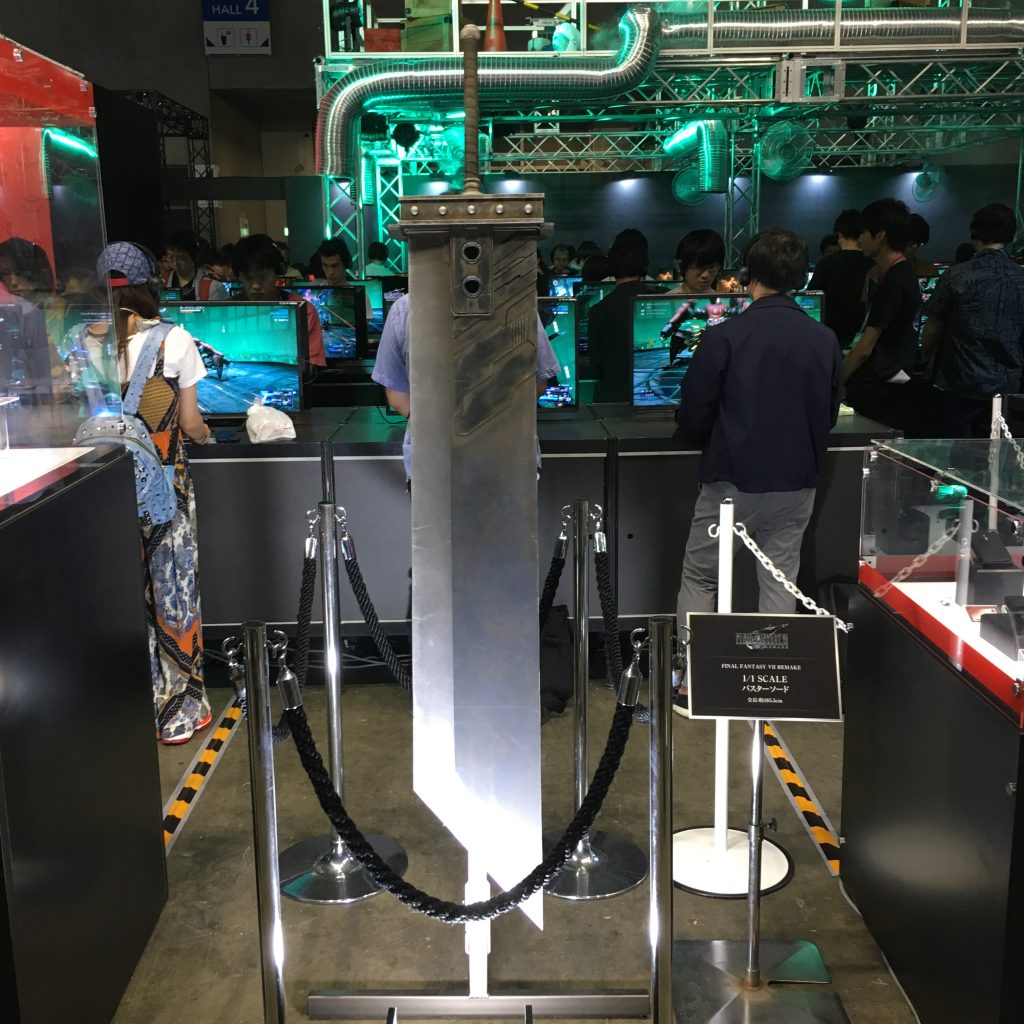 And a life-size model of Cloud's motorcycle Hardy-Daytona for photo ops!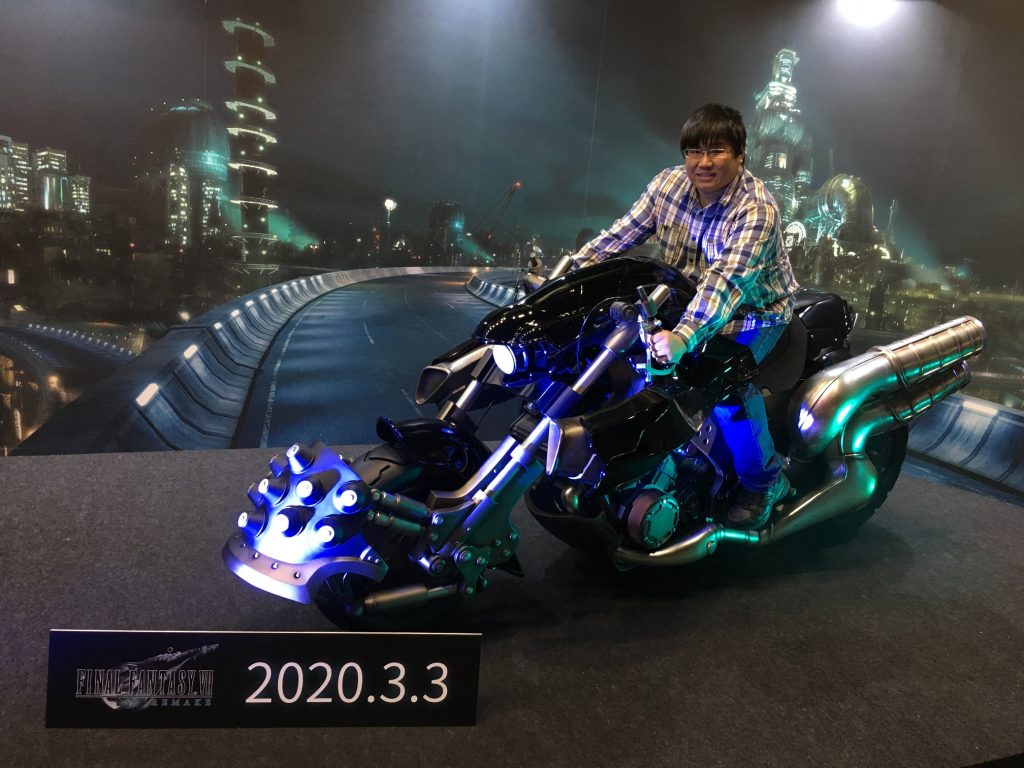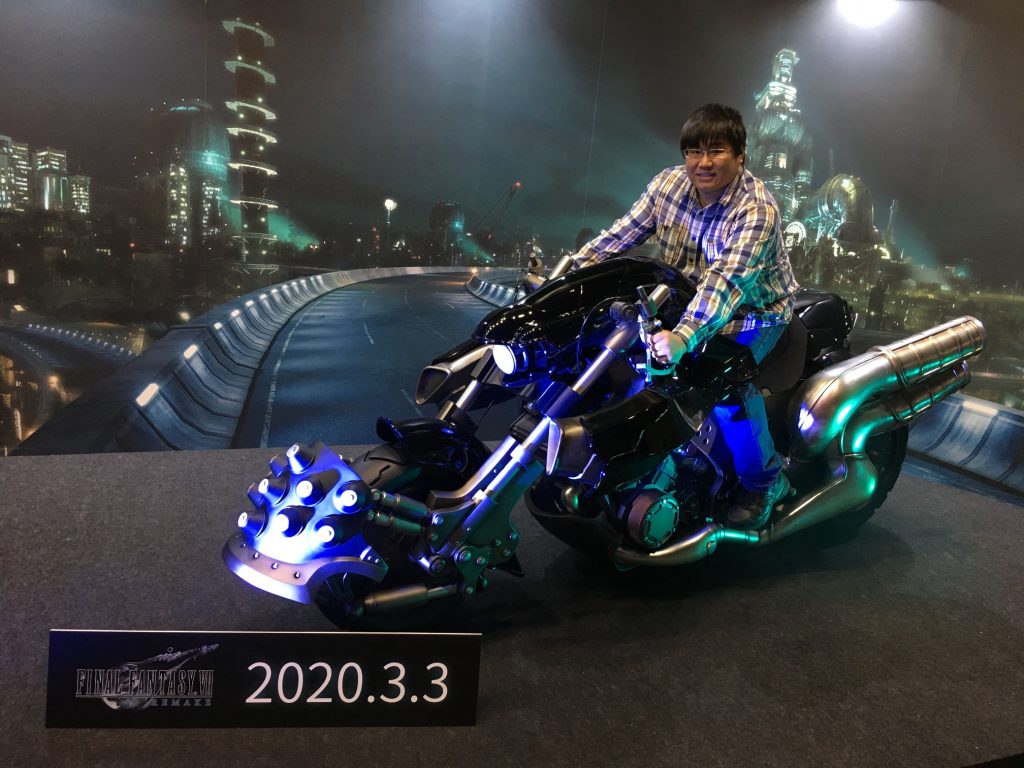 Real-life renditions of costumes from Crystal Dynamics' upcoming Avengers game: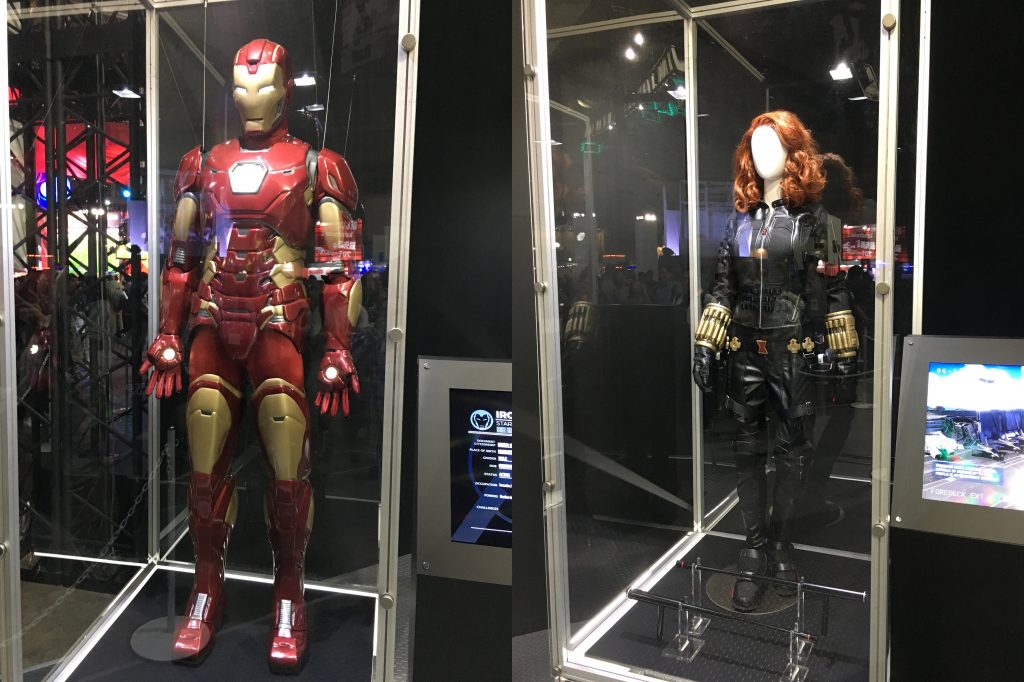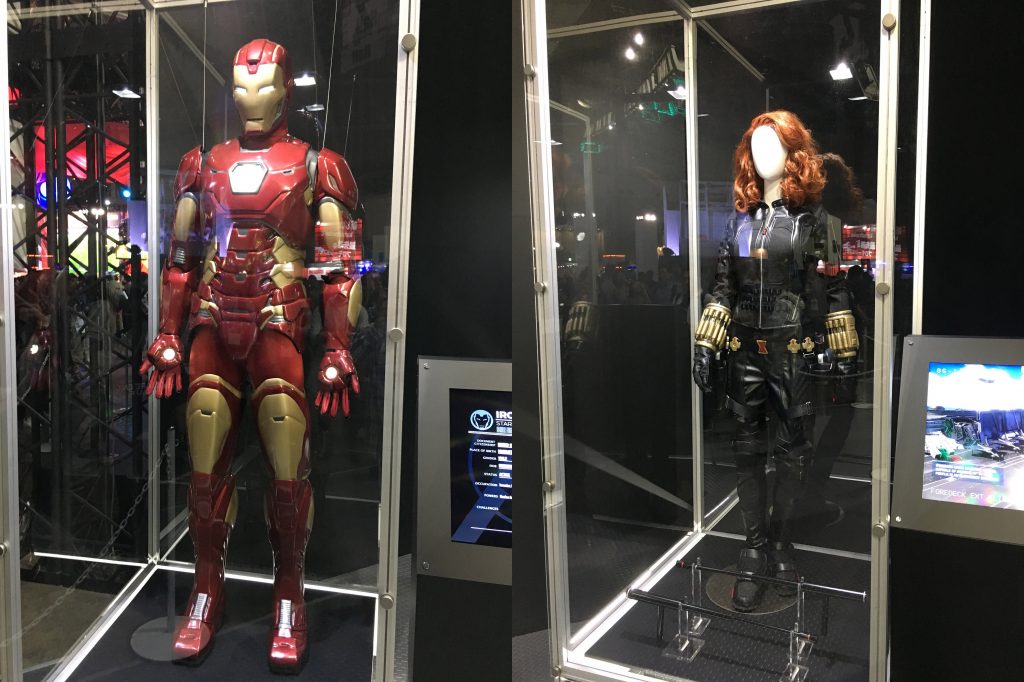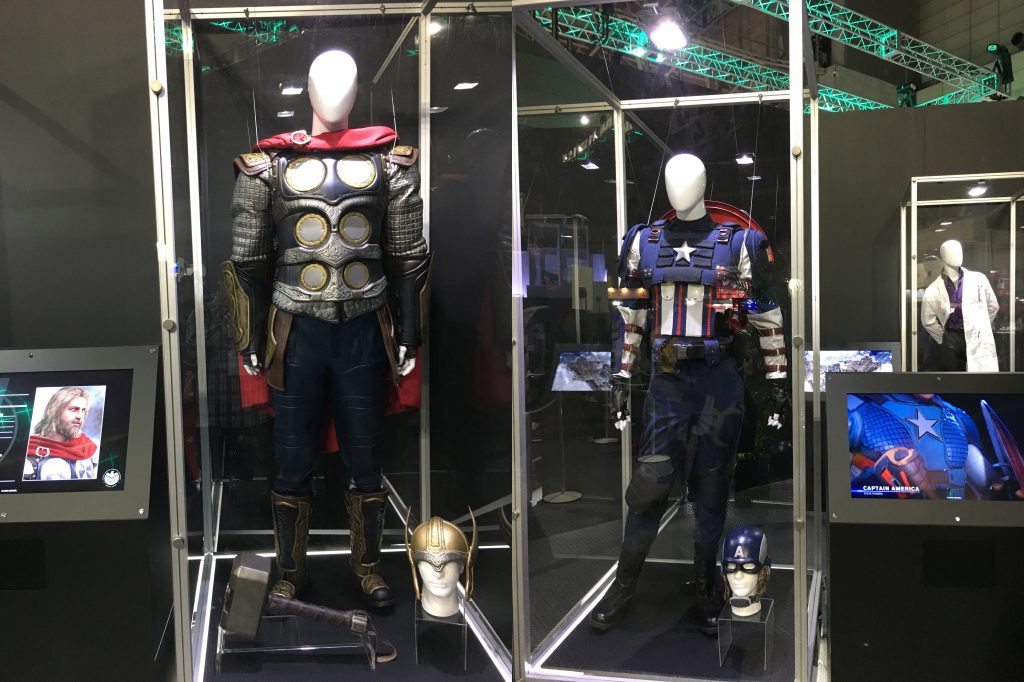 Sega Atlus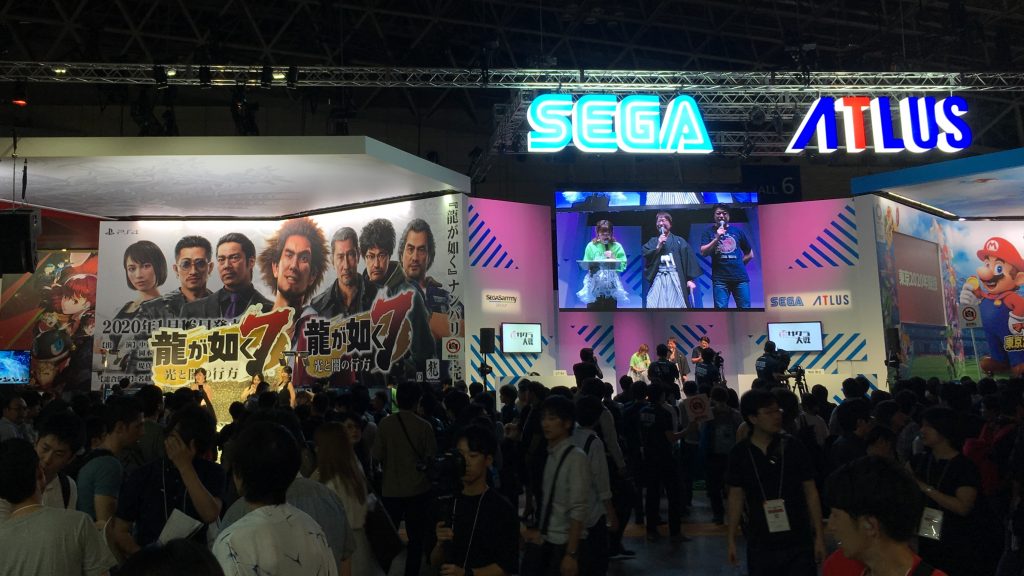 On the Sega side, the main titles being promoted were Yakuza: Like a Dragon (a.k.a. Yakuza 7), Mario & Sonic at the Olympic Games Tokyo 2020, and the new Sakura Wars game.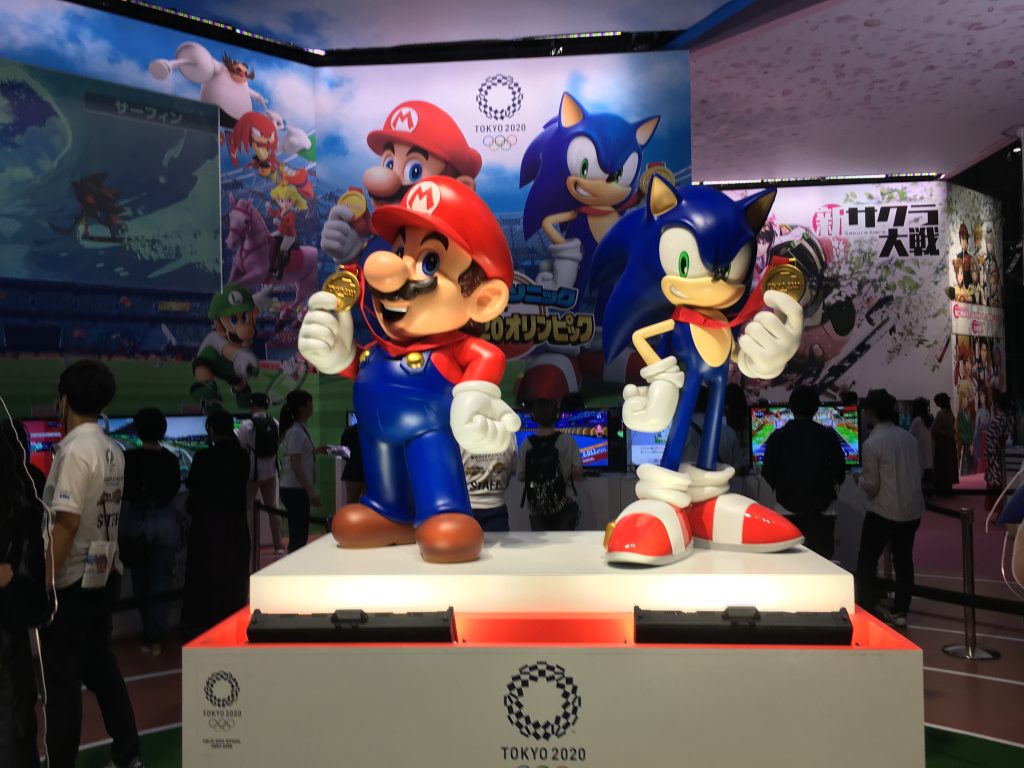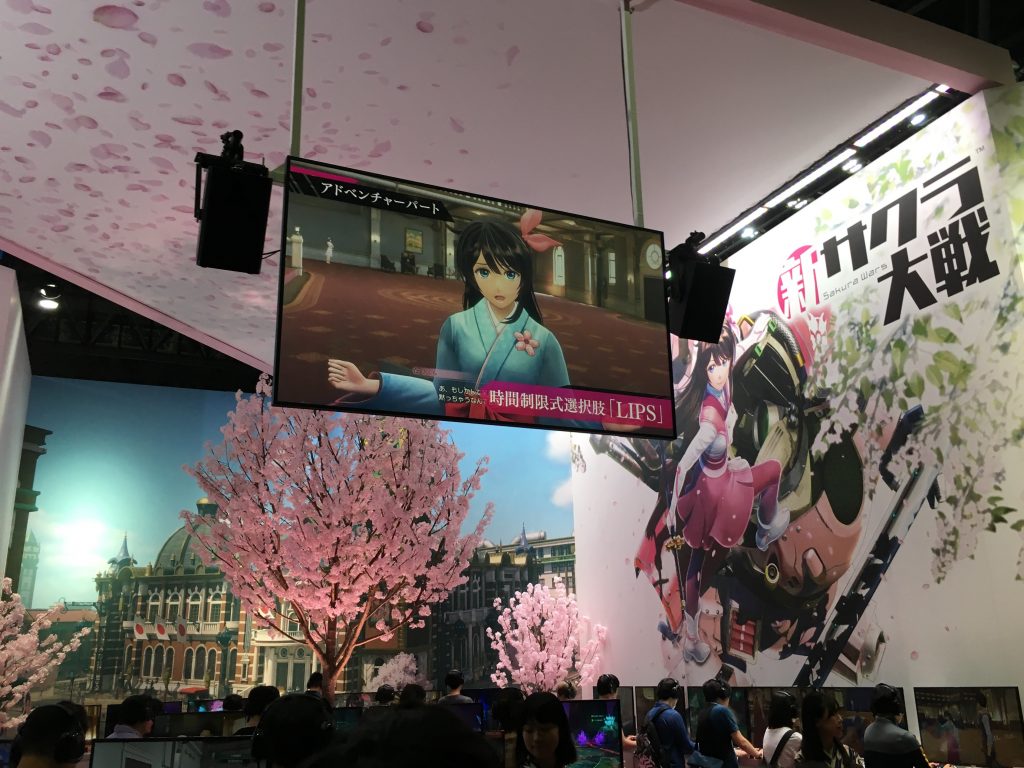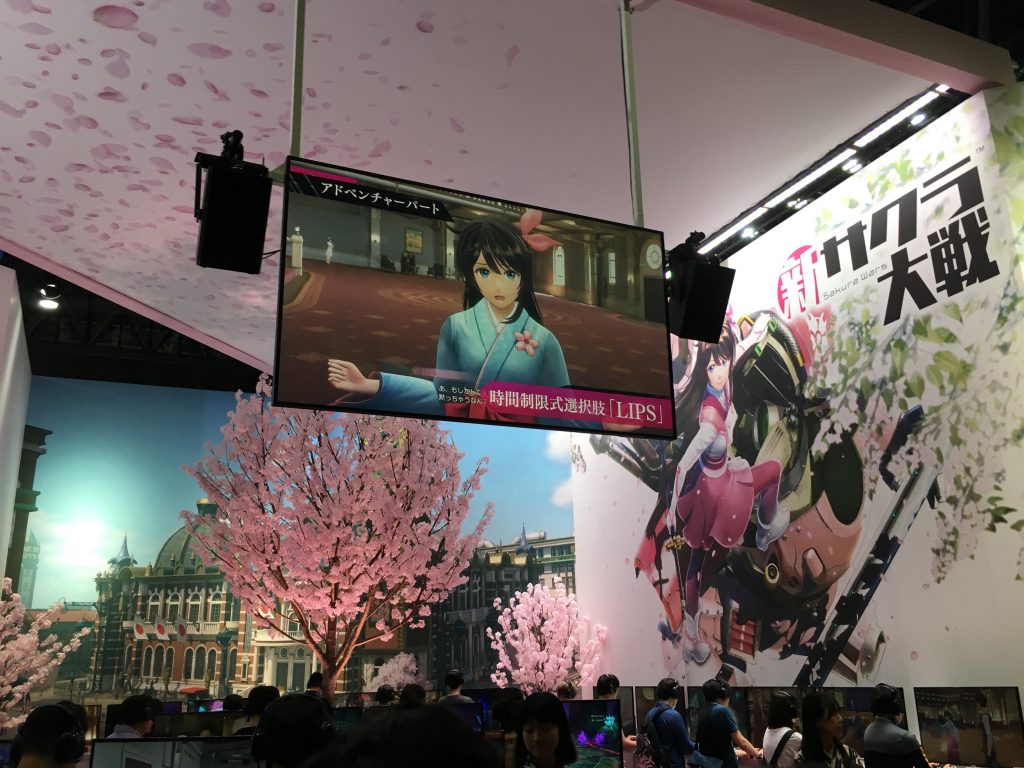 In Japan, Sega is the publisher for Star Wars Jedi: Fallen Order. A lonely stormtrooper guarded a small space at the back of Sega's TGS booth.
Meanwhile, Atlus was all about that Person 5: The Royal.
The limited edition Person 5: The Royal PS4 consoles look great.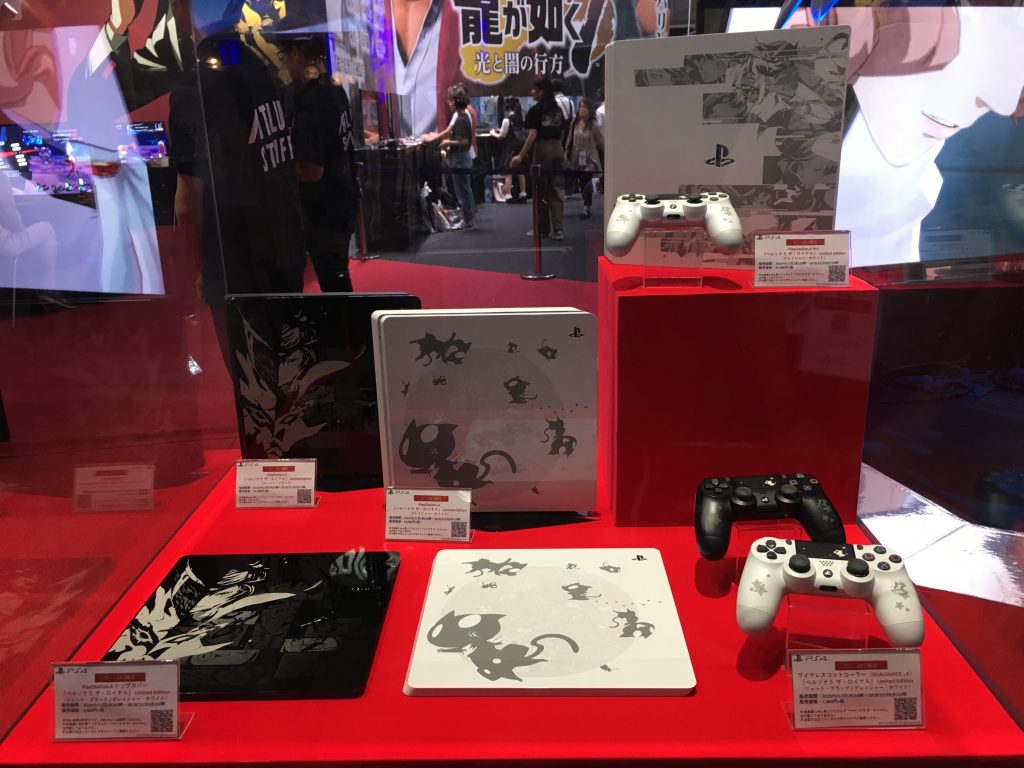 Bandai Namco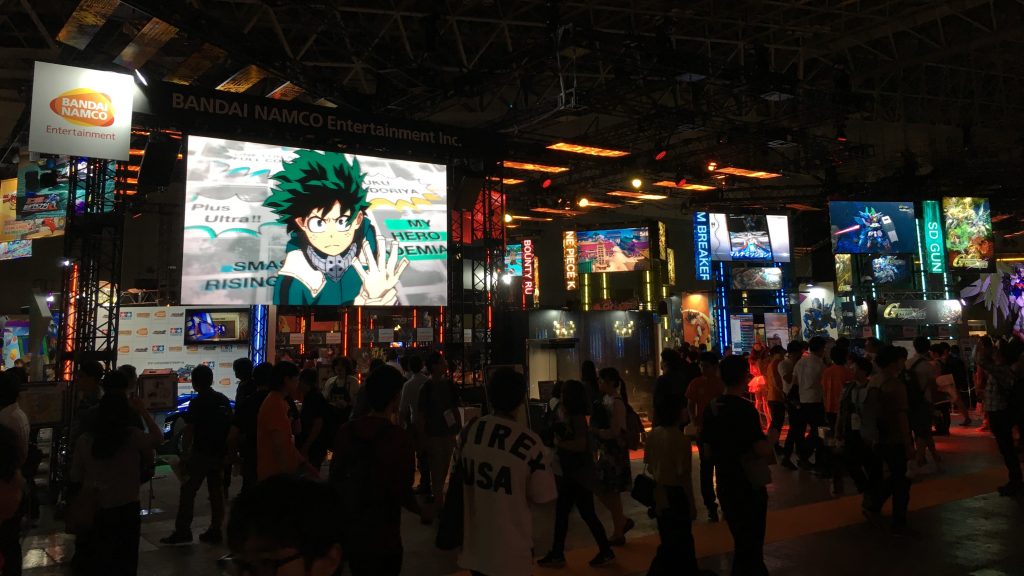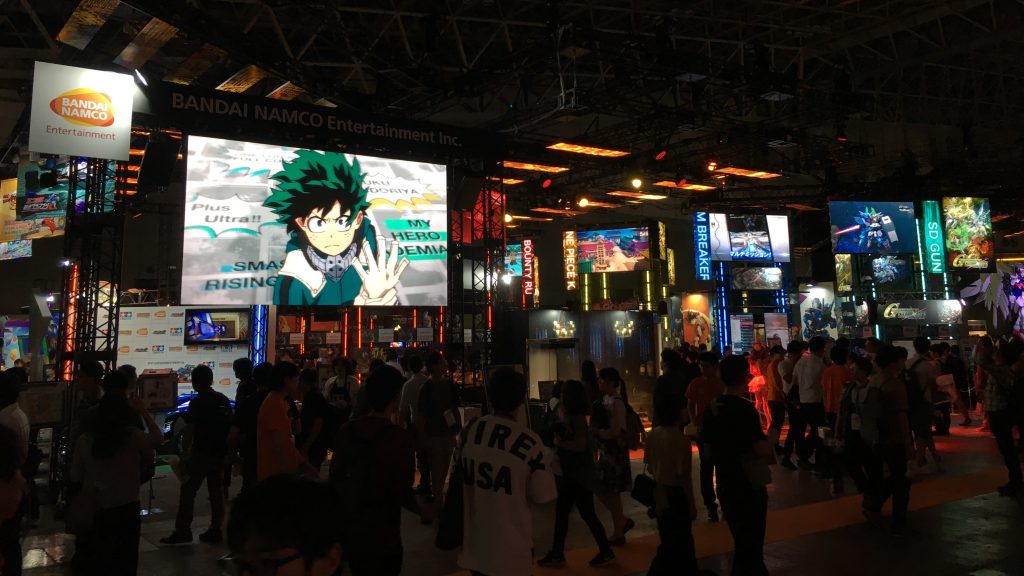 Bandai Namco showcased a lot of games based on anime and manga series, especially Shonen Jump franchise such as Dragon Ball and One Piece.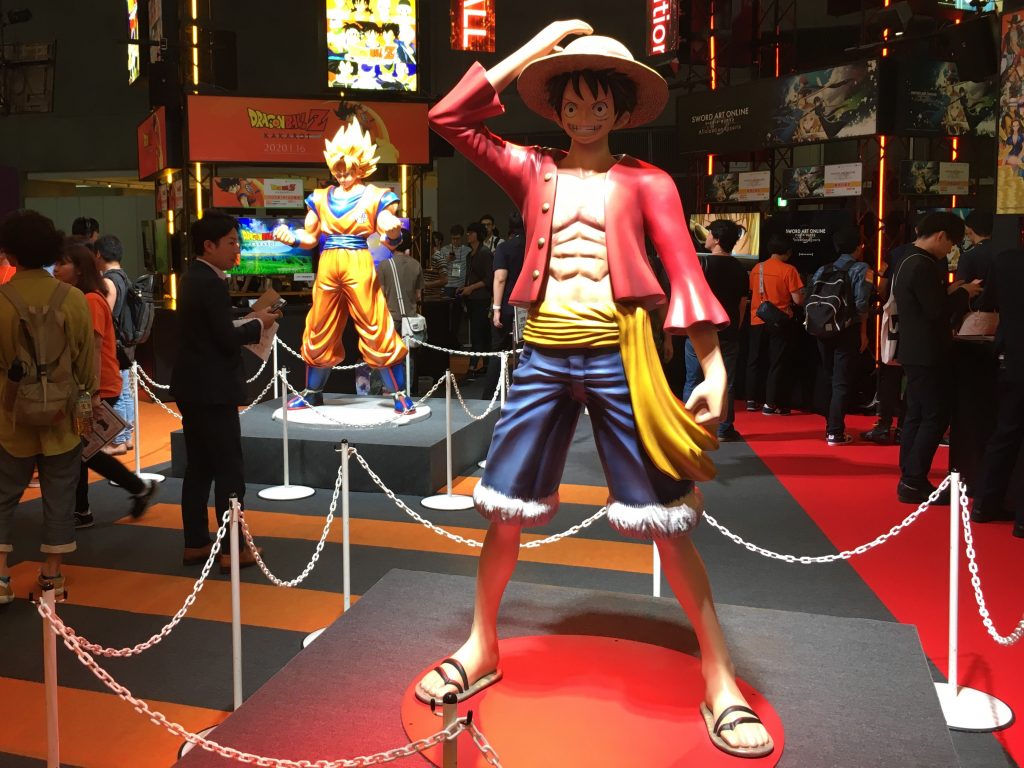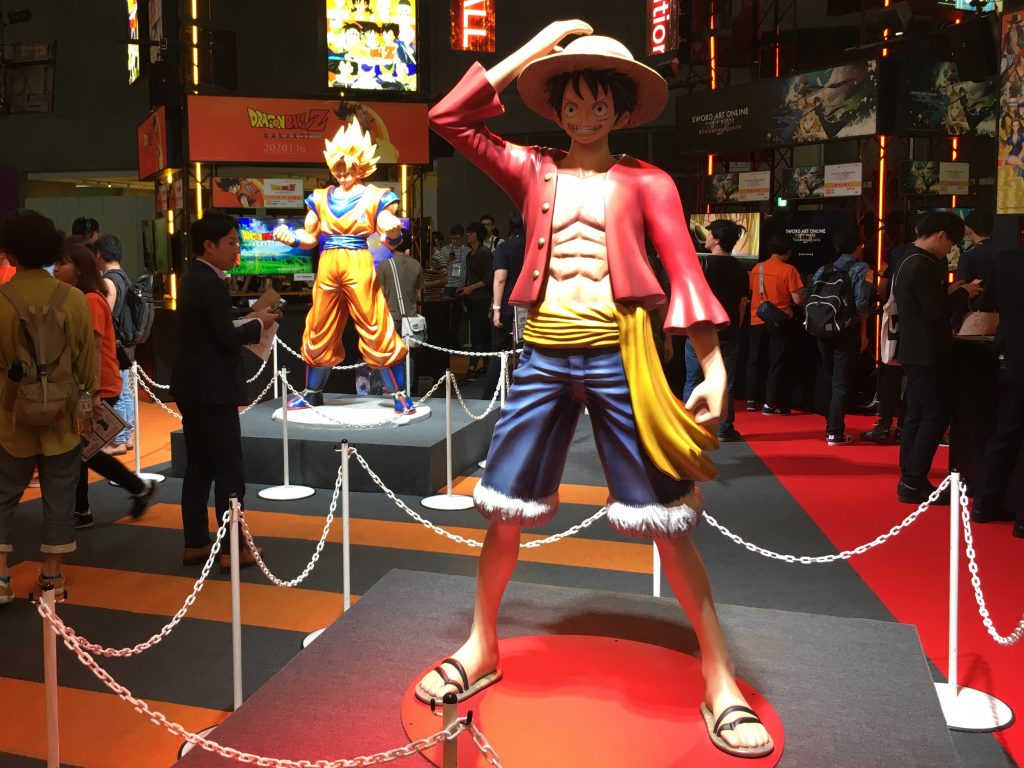 Huge Gundam models were erected to promote the mecha franchise's games, including the PS4 titles Mobile Suit Gundam Battle Operations 2 and SD Gundam G Generation Cross Rays.
Cyberpunk 2077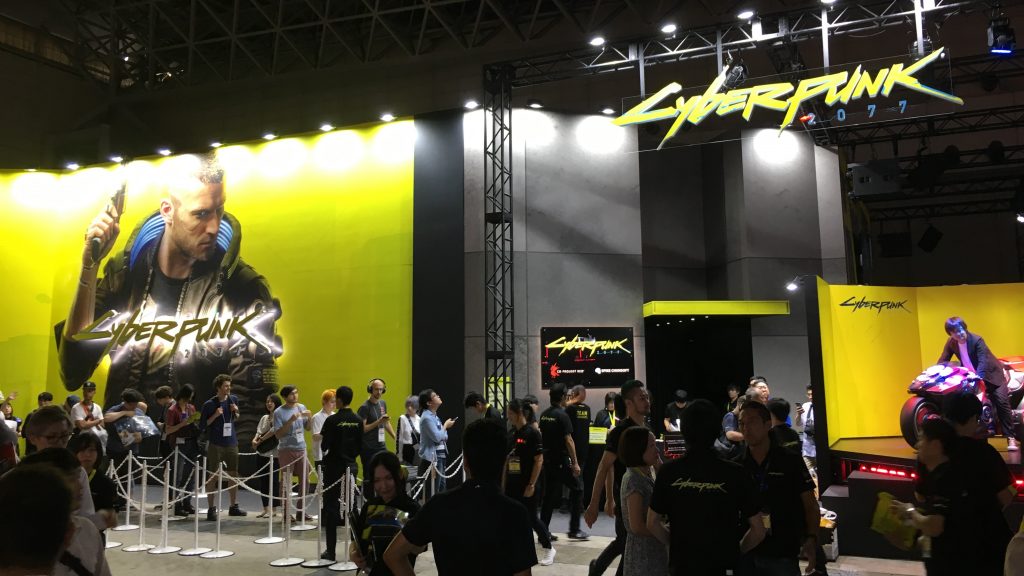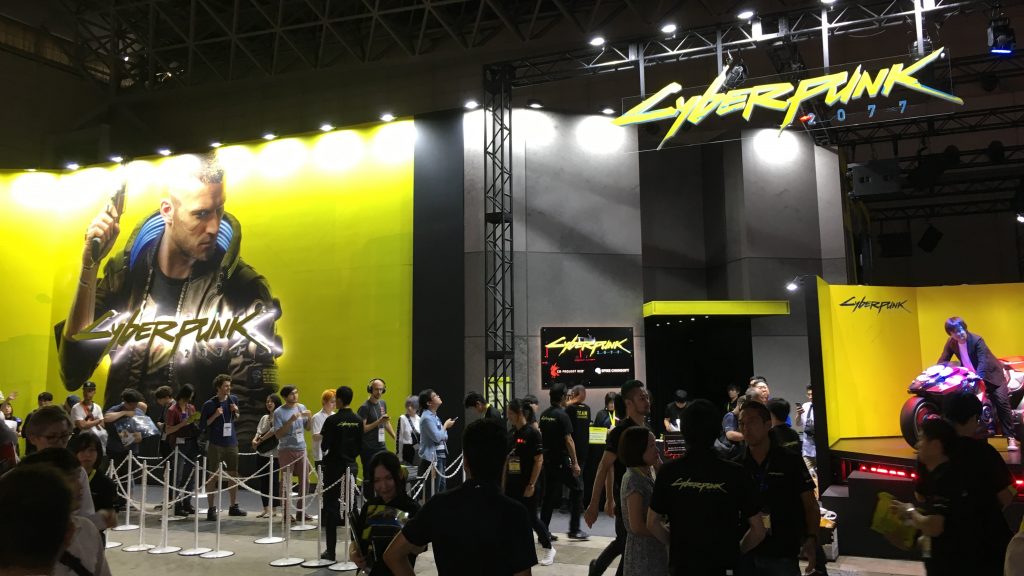 A massive booth for CD Project Red's ambitious sci-fi RPG was setup by Spike Chunsoft, the publisher for the game in Japan, and it came complete with a life-size motorcycle of the future.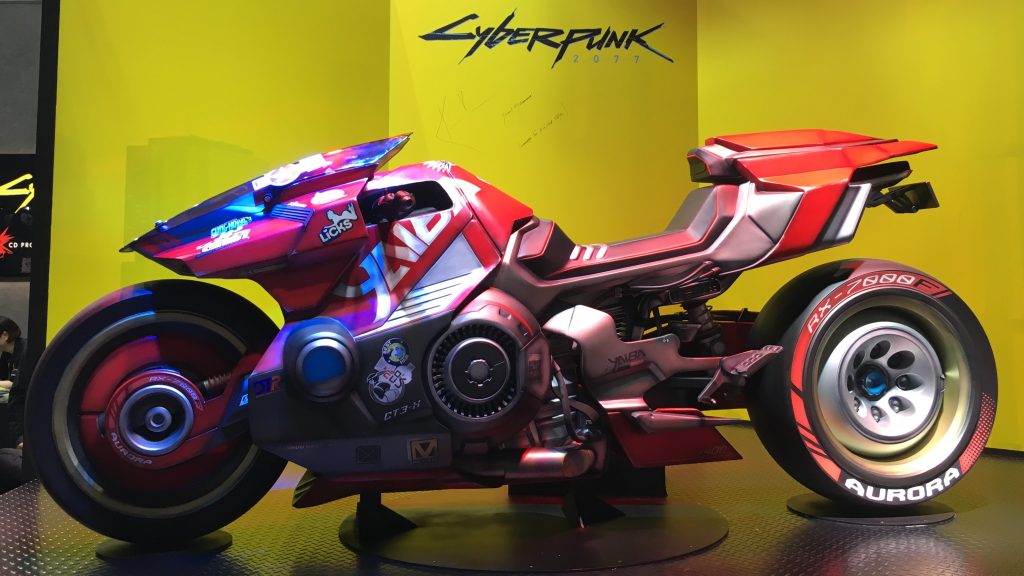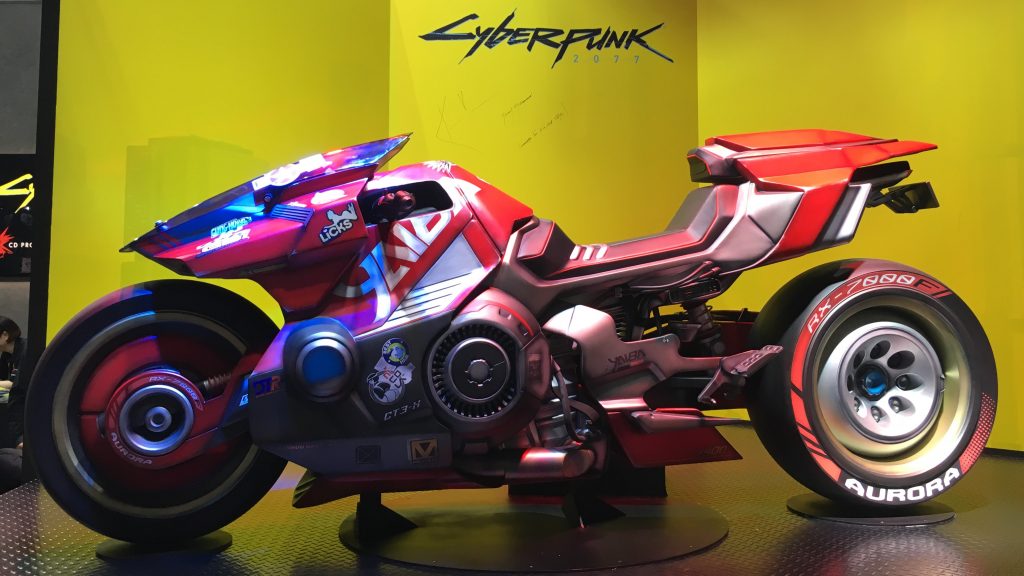 Capcom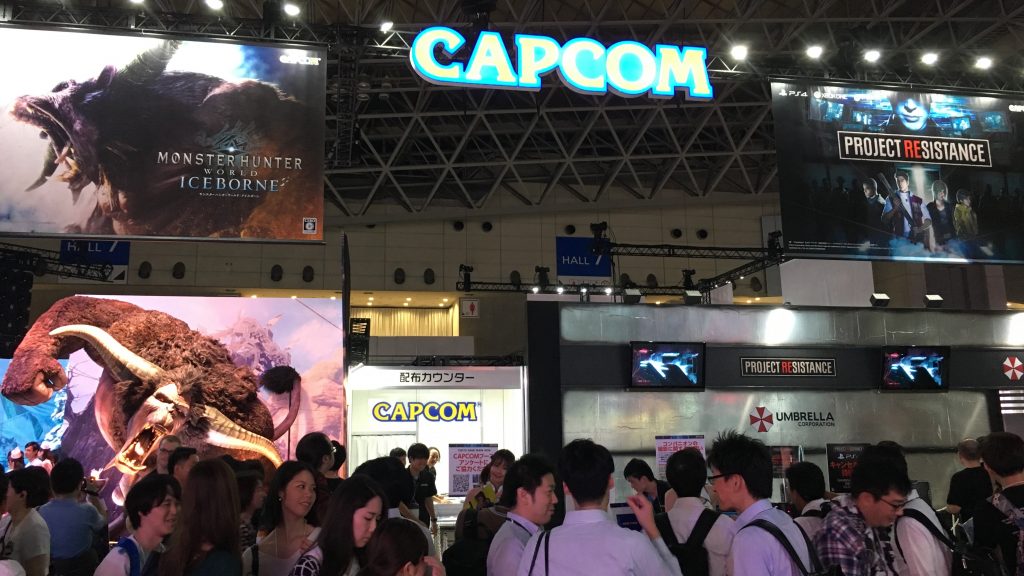 The house of Mega Man showed off the Resident Evil multiplayer game Project Resistance and the recently-released Monster Hunter World: Iceborne expansion.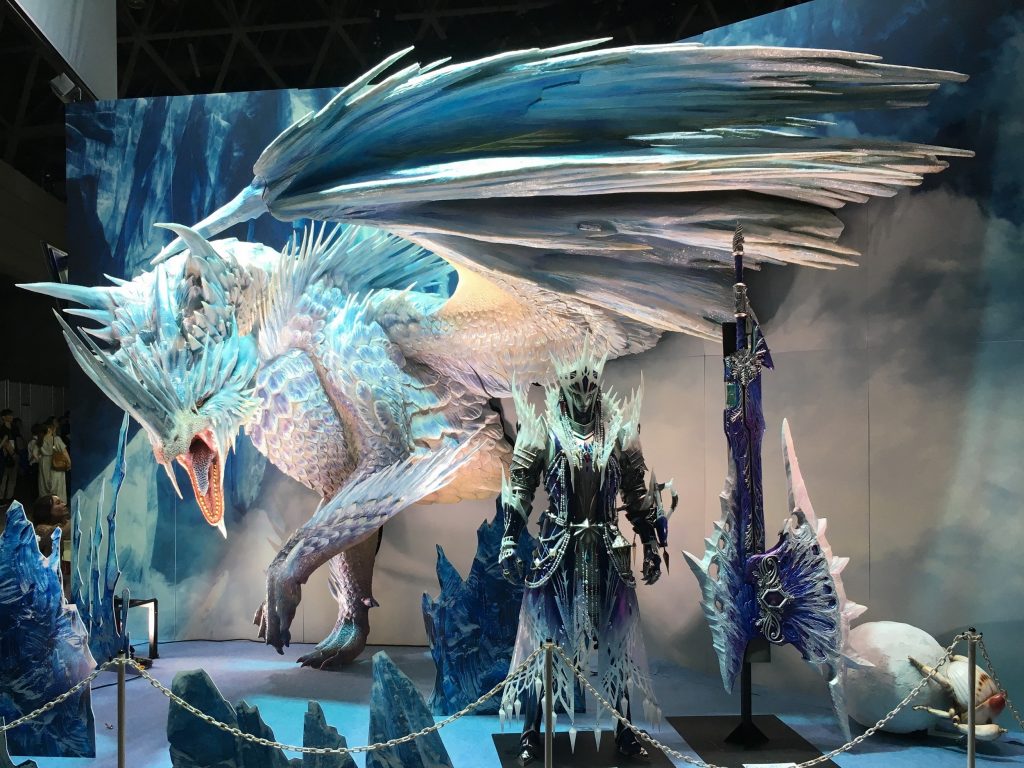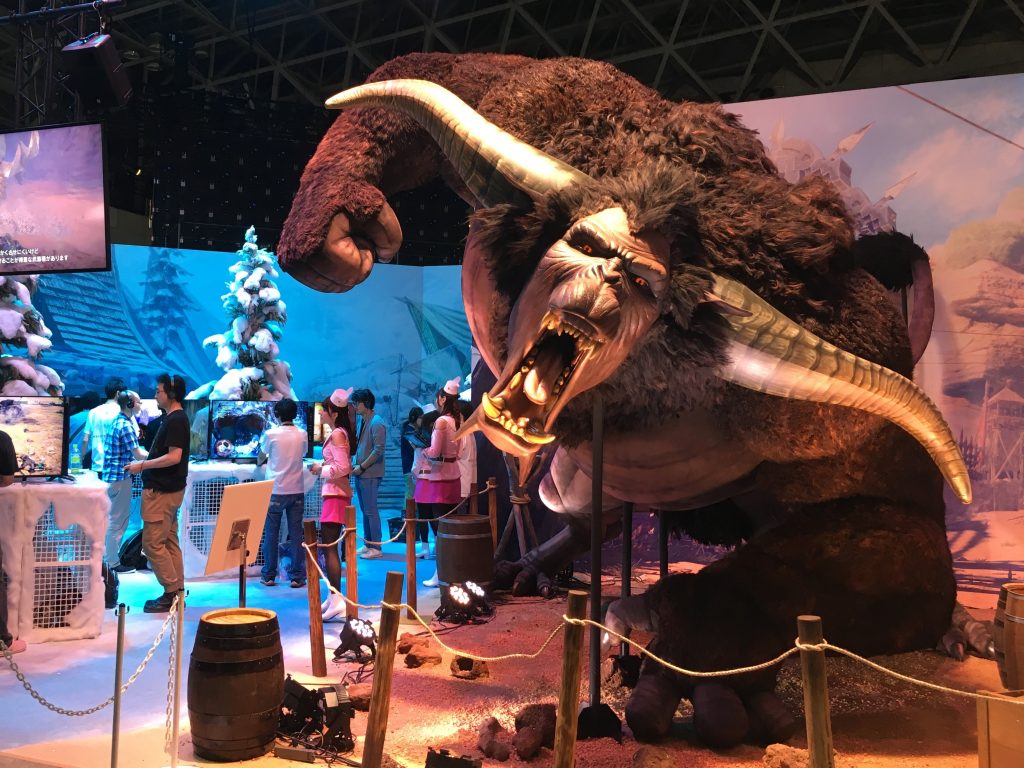 Koei Tecmo
Nioh 2 was Koei Tecmo's big game at TGS 2019.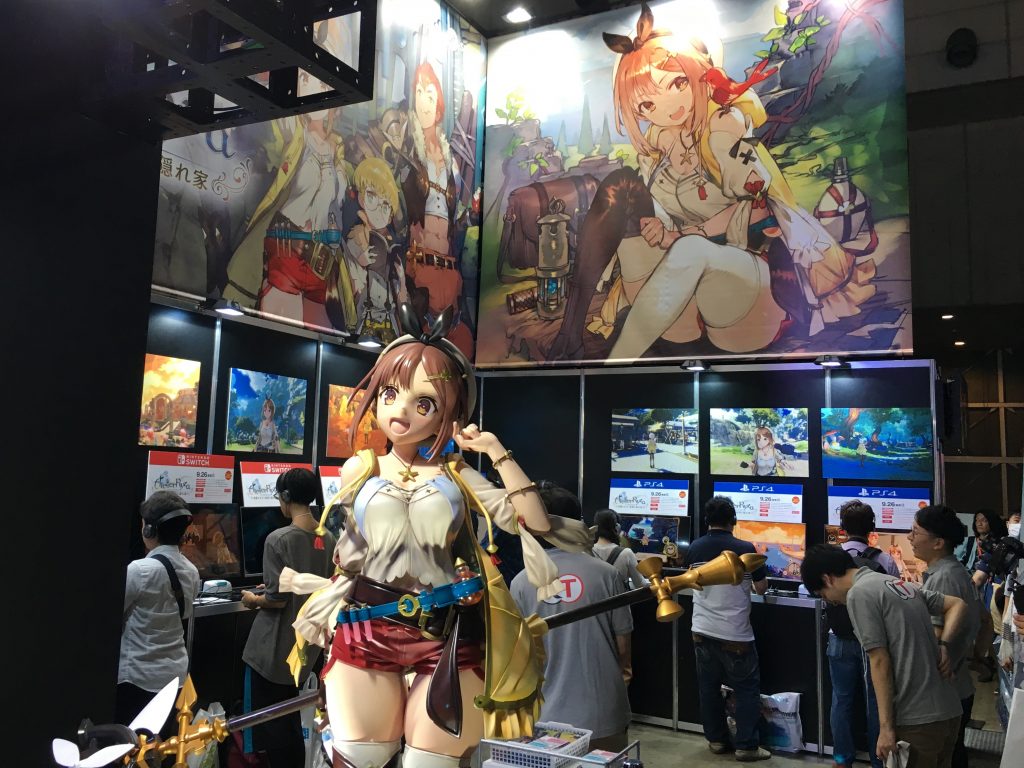 The other major title at Koei Tecmo's booth was Atelier Ryza: Ever Darkness & the Secret Hideout. Greeting visitors was a life-size statue of the game's protagonist, Reisalin "Ryza" Stout.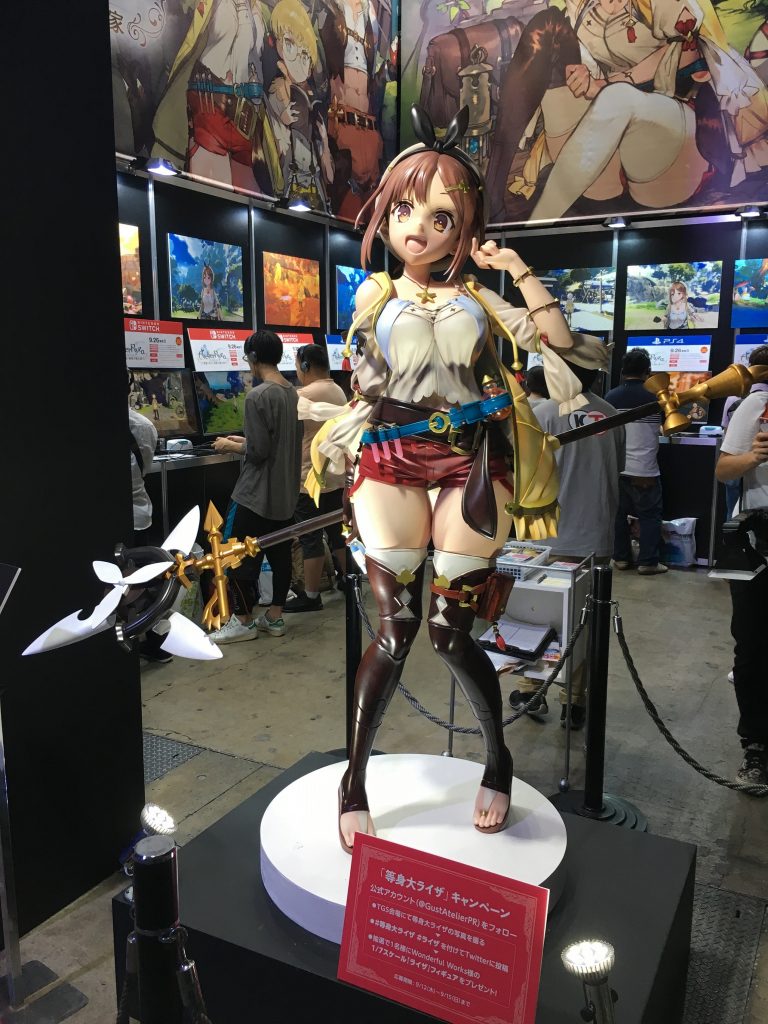 Konami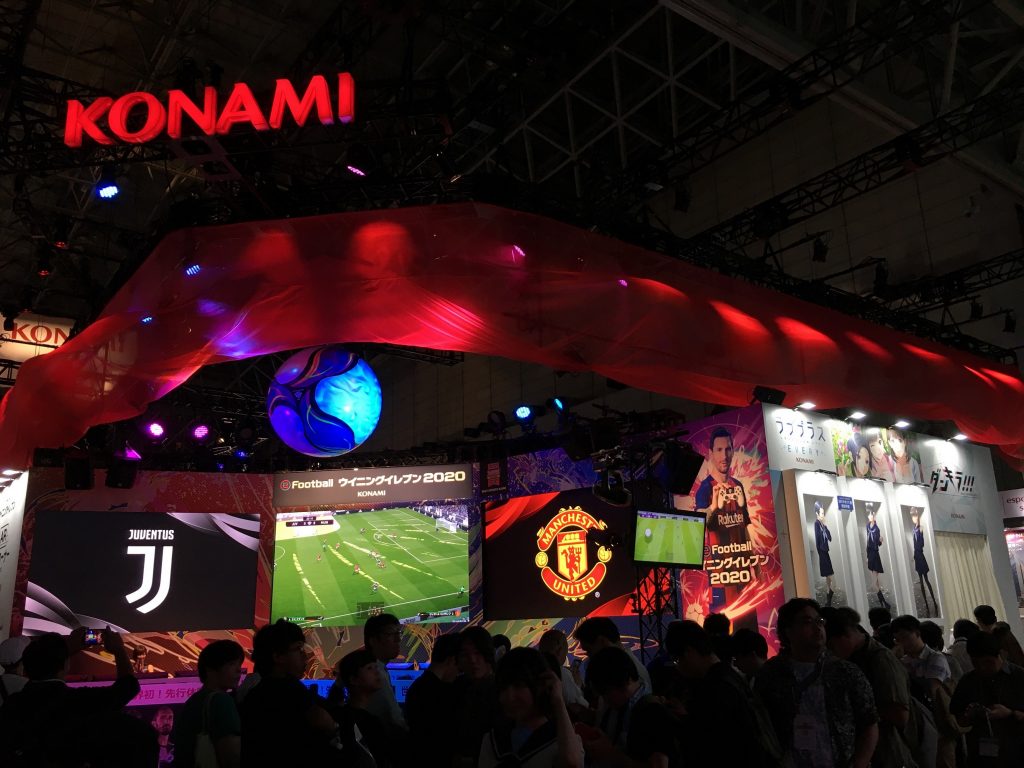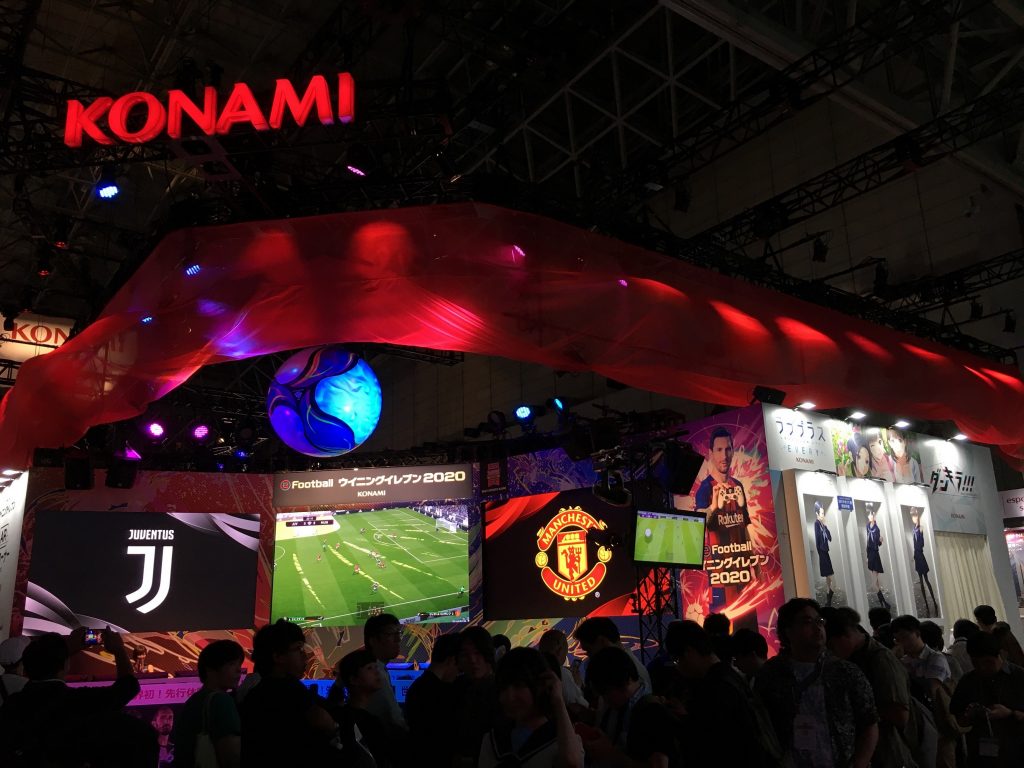 Over at Konami, there was Pro Evolution Soccer, the mobile game LovePlus Every, and Contra: Rogue Corps.