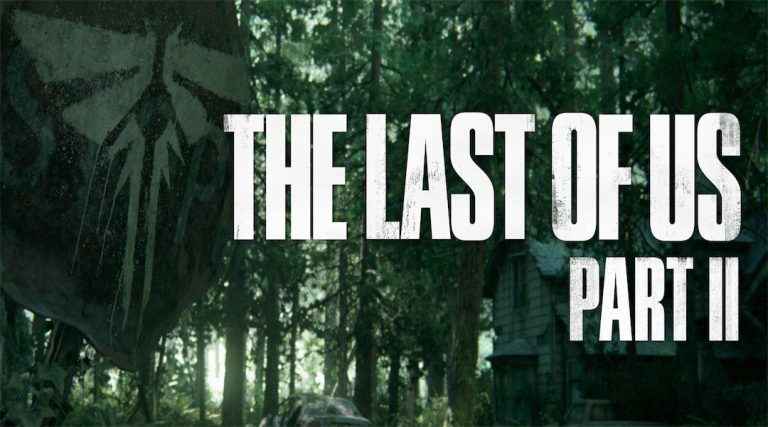 A listing for The Last of Us: Part II by retail giant GameStop has sparked some controversy forcing developer Naughty Dog to rebuke it. The listing describes the emotional role dogs play in the game stating that every dog in the game has an owner and a name. They aren't wild dogs, they're trained pets that will hunt and kill you on command. The emotional aspect is propelled further by the dog owner's cries as discover their lifeless canine companions have been dispatched by Ellie, presumably fueling more hatred for the player.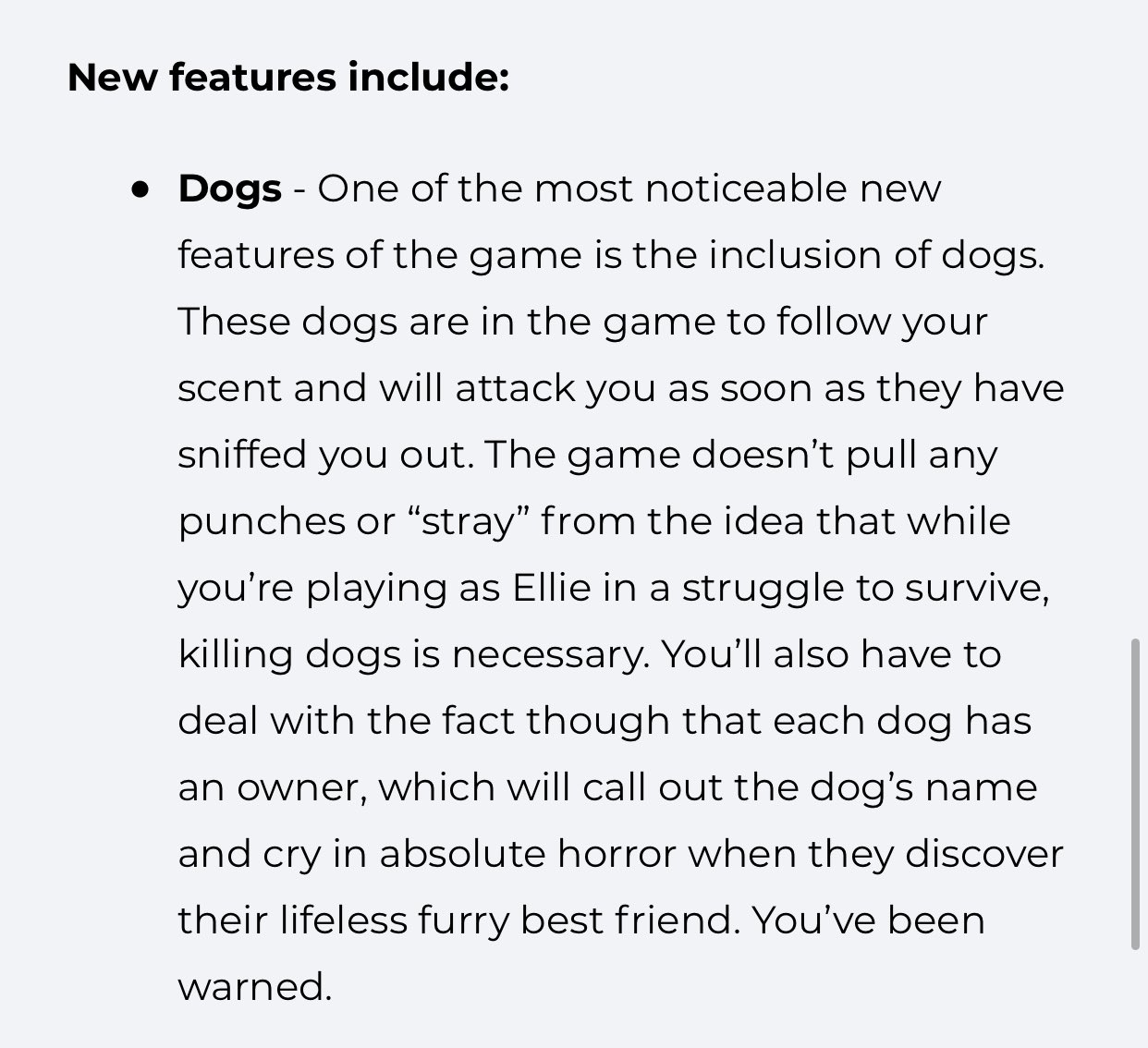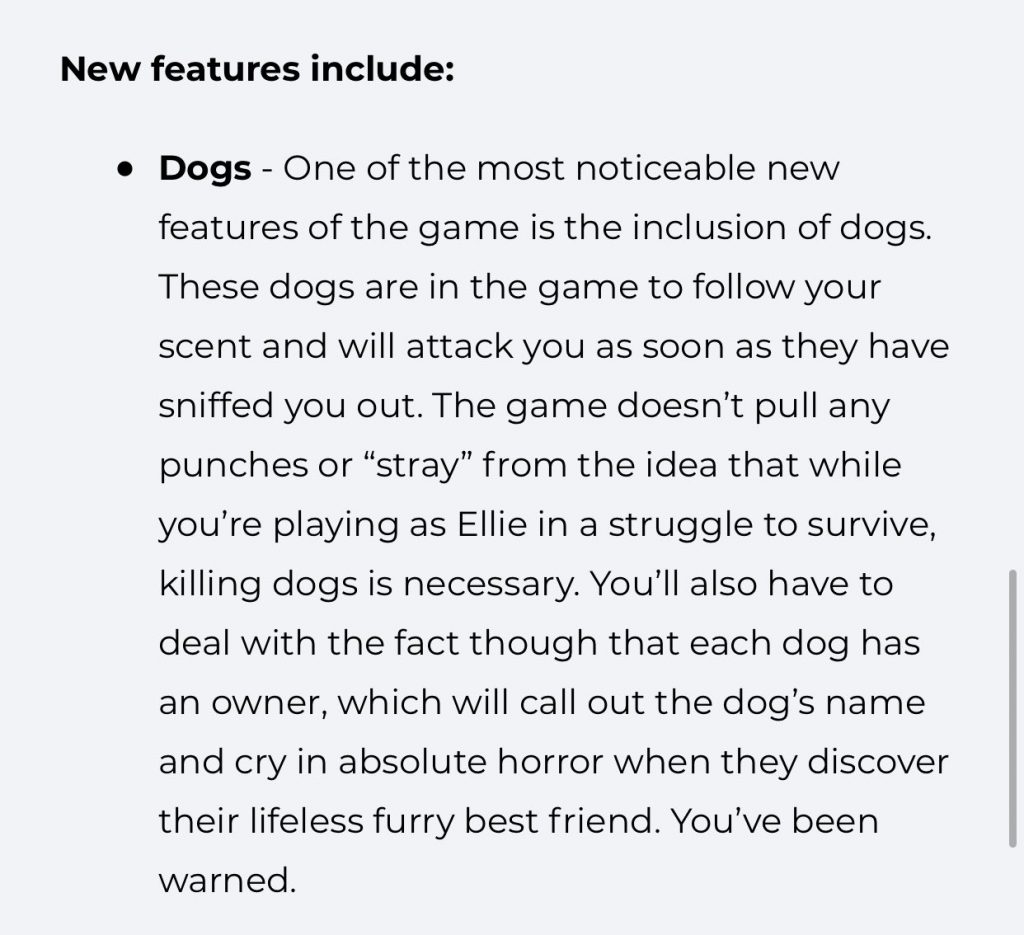 Arne Meyer, Director of Communications at Naughty Dog quickly took to twitter to clarify that the copy was not written or endorsed by the studio. It turns out that GameStop wrote the listing. But does it matter? The game has consistently portrayed itself as a gruesome post-apocalyptic fight for survival where killing is a necessity. Is it only now that dogs are involved that we've crossed the line?
Regardless of who wrote the listing, it does appear to be accurate information given the fact Meyer did not dispute any of the details. How does the inclusion of dogs in this way in The Last Of Us Part 2 sit with you? Does the thought of having to kill dogs anger you? Let us know what you think in the comments below.
Related News
The Last of Us: Part 2 is due out exclusively for PS4 on June 19, 2020.
Source: ScreenRant