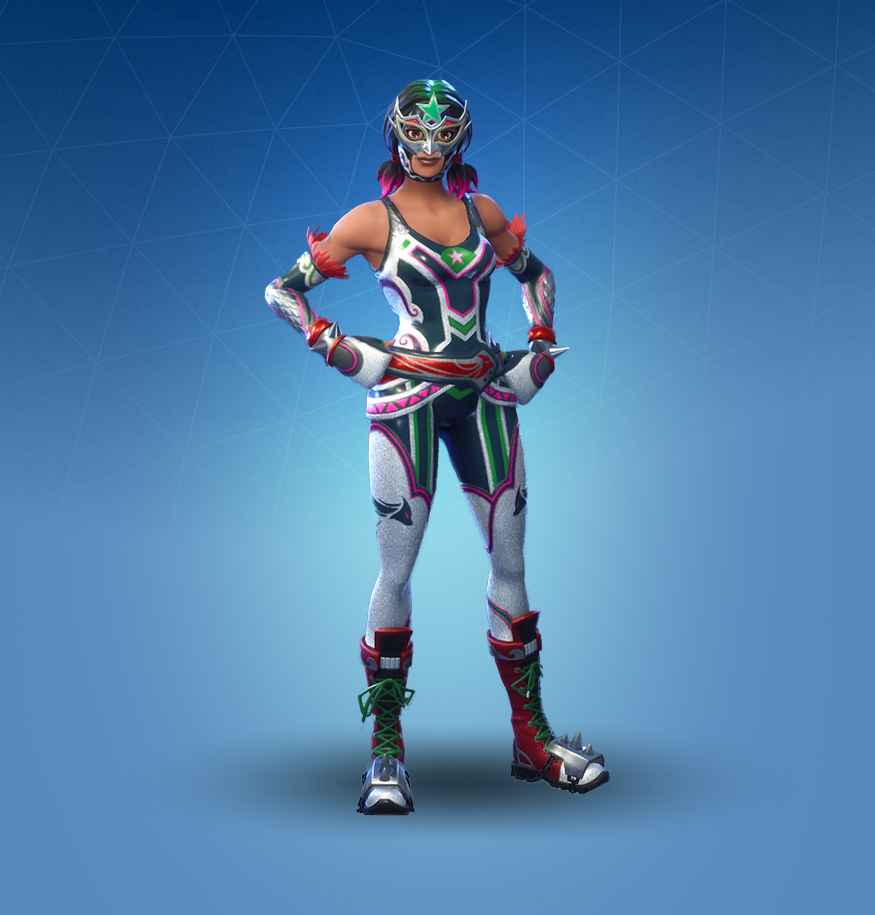 The Dynamo Fortnite skin is one of the rarest skins in Fortnite. This lucha libre wrester, modeled after a Mexican style of wrestling used to be available to players.
The goods news is that Dynamo Fortnite is rumoured to be back during Season 5. During this season, players are facing weekly challenges. The latest Week 2 challenges see players looking for basketball hoops among other activities.
When Dynamo was available in Fortnite previously, the skin cost a hefty 1,200 V-Bucks. As you can see from the image above, the outfit looks great!
The outfit should not be confused with Wall Dynamos, which were also removed from Battle Royale. These traps are currently available in Save the World, which is expected to be free on PS4, Xbox One and PC soon.
They come in various versions from uncommon to legendary and allow plays to execute electrical damage to players. Currently, there are no firm plans to bring Dynamo back into Battle Royale.