According to a report from PCGamesN, it's looking like that the Xbox Series X SSD will be very much a current-gen take on the technology, and will be running at half the speed of the SSD in the PS5 which is built on cutting edge Samsung tech.
Dave James at PCGamesN drew this conclusion after analysing comments from a LinkedIn post from a former Phison employee. Phison are the company that have been contracted to supply the Xbox One Series X with its SSD.
Related Content – PS5 FAQ – Everything You Need To Know (Honest)
Pointedly, the fact that the SSD in the Xbox Series X relies on very much established, current-gen PCIe 3.0/4.0 interface, and is thus equivalent to the sort of speeds you'd get in a standard PCIe 3.0 NVMe drive that you can buy today, has it lagging a fair way behind the cutting-edge Samsung SSD drive that Sony believes will allow it to compete with even the fastest PCs in a similar gaming space.
But despite reports that the PS5 is going to have an SSD with "raw bandwidth higher than any SSD available for PCs" it looks like the prototype Xbox Series X consoles will have very much last-gen SSD speeds. A LinkedIn post from a former Phison employee has detailed the SSD controller that was installed into the Xbox Scarlett, and it's a chip that only supports sequential read/write speeds equivalent to a standard PCIe 3.0 NVMe drive.

The Phison PS5019-E19T is a budget SSD controller that's been designed specifically to connect over the PCIe 4.0 interface, doesn't use a DRAM cache chip, and because it's essentially been based on a PCIe 3.0 controller doesn't have the performance we'd expect from a purestrain PCIe 4.0 device.
The fact the SSD in in the PS5 is so potentially screamingly fast should come as a little surprise, not least because Sony sees a use for its PS5 SSD beyond banishing loading speeds – it wants to leverage PS5's SSD for low-level use, allowing the console to utilise portions of the SSD alongside system RAM.
Related Content – PS5 Confirmed Specs – CPU, GPU, SSD, Storage, 8K & More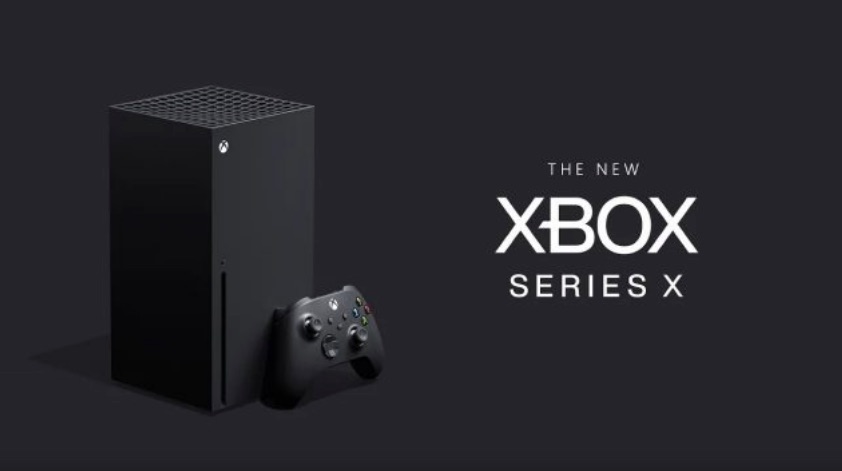 The 'twice as fast' speed boast comes from the fact that the Samsung SSD and controller (specifically the Samsung 980 Pro SSD), has been tipped at twice the rated performance of the Phison controller that the maintains the SSD solution in the Xbox Series X.
Microsoft may still drop a speedier controller into the mix, but realistically when you compare it to any console in existence today even the budget Phison controller will deliver storage performance exponentially faster than anything currently available. Just not compared to the PC, obvs.

Or potentially the PS5 which looks like it will be getting a Samsung SSD and controller. And we know how fast Samsung's new PCIe 4.0 drives will be with the Samsung 980 Pro SSD getting outed at CES with almost twice the rated sequential performance of the Phison controller. that could be where the differentiation between the two next-gen consoles lies. With both running similar AMD technologies inside them it looks like Microsoft is aiming for a faster GPU and Sony a speedier SSD.
The article makes a great point about the difference in approaches that the two manufacturers, Sony and Microsoft, are taking with their next generation consoles. While both machines are tipped to use extremely similar (and in some cases identical) AMD technology, it appears that though Microsoft *might* have a GPU advantage (if the recent AMD Xbox Series X spec leaks are true), whereas Sony is going for a much speedier SSD solution in response.
Related Content – PS5 Release Date Confirmed For Holiday 2020
In case you missed it – another recent 'leak' has pegged the storage capacity of the PS5's SSD at 1TB.
Good news for prospective PS5 owners then, ultimately. But alas, now we wait to hear more.
Source: PCGamesN Vis NeoGAF