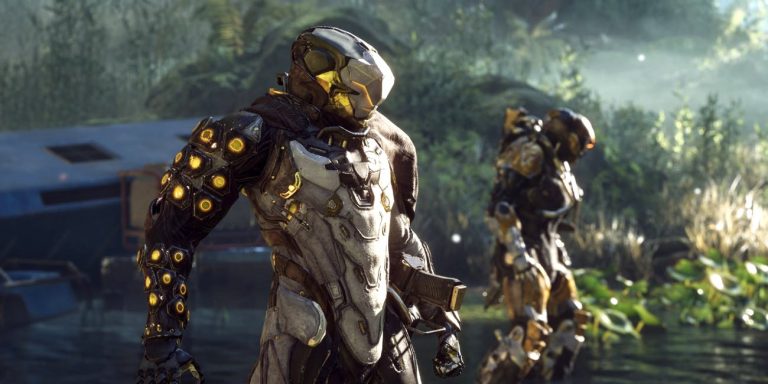 In what must surely qualify as the least surprising news ever, Anthem has joined The Vault on EA Access for PS4 today after having been on sale for a little less than seven months.
This means that EA Access subscribers will now be able to download the full game at no extra charge.
The reveal that Anthem has joined the ranks of other EA games in the EA Access vault comes hot on the heels of the Anthem 1.41 patch that was released earlier today, which resolved some minor bugs and a small handful of balance changes.
Related Content – EA Access PS4 Games List Revealed
The arrival of Anthem on EA Access is somewhat timely, not least because the game is currently enjoying its first real content expansion in the 'Cataclysm', which offers new enemies, loot and quests for players to tackle.
Additionally, the arrival of Anthem into the EA Access vault on PS4 also comes at a time when Bioware, the developer of Anthem, is going through hard times right now when only recently the game's lead producer, Ben Irving, announced he had quit.
Related Content – Best EA Access PS4 Games
In case you missed it, EA's subscription service EA Access finally launched on PS4 in late July after an extended stint on Xbox One for many months previously,
Though the PS4 version of EA Access has a different selection of games from its Xbox One counterpart, it still managed to launch with a fairly packed portfolio of games including the likes of Battlefield V, Need for Speed: Payback, Star Wars: Battlefront II and EA Sports UFC 3 to name just a few.
In addition to access to EA's back catalogue of releases, EA Access on PS4 also allows subscribers ten hour trial access to upcoming games as well as discount of EA games and DLC in the PlayStation Store.