You've probably seen a dozen or more best PS4 game lists, right? Well, the beauty of this one is that it's been compiled by true PlayStation gamers to celebrate the fifth birthday of PS4 on November 11, 2018. We know PlayStation games, and we've been playing video games for years, and writing PS4 news and reviews for years. We've played the very best games on PS4 to the very worst PlayStation games.
So, we haven't taken this task lightly. In fact… We've spent hours voting and deliberating about which games for PS4 and PS4 Pro should make the cut.
Between us we own all the games we're about to reveal in our collection. We play games a lot. Like horror games? We've got covered. Enjoy a good JRPG. Box ticked. Play racing games? Yep, those too. So, whatever genre of game you like, whatever PS4 themes you enjoy, you'll find something here as we take a look at all the best games you can play on your PlayStation 4 right now.
Check out the list, enjoy our fond memories of these amazing games, and tick off the ones that you own.
Ready? Let's do it…
The Best PS4 Games That You Need In Your Collection
---
1) Persona 5
---
Release Date: April 4, 2017
Genre: RPG
Developer: Atlus
Persona 5 may not pull up many trees in terms of innovation, but it refines and refreshes the things that make a great RPG work. The real star of the show, however, is the world this RPG inhabits, and the people in it that you come to adore. Persona 5 is something to sink your entire self into, and end up feeling utterly despondent about when you finally have to leave its stylish embrace. (Neil Bolt)
Uncharted 4: A Thief's End
---
Release Date: May 10, 2016
Genre: Action/Adventure
Developer: Naughty Dog
Is Uncharted 4 a worthy conclusion to Drake's tale? Does the ending, to stories and characters we've grown to love, satisfy? When all's said and done, what is the legacy of Uncharted 4, and of the series as a whole?
How the saga is remembered will be known with time. But I can say, in no uncertain terms, that Uncharted 4 is an ending worthy of a PlayStation icon. For Drake and his friends, it offers everything I hoped for and even more than I dreamt for. It's fulfilling to the highest order, exhaustive in its treatment of characters we won't see again, and an unrequited love letter from Naughty Dog to the fans that have followed Nathan Drake this far. (Kyle Prahl)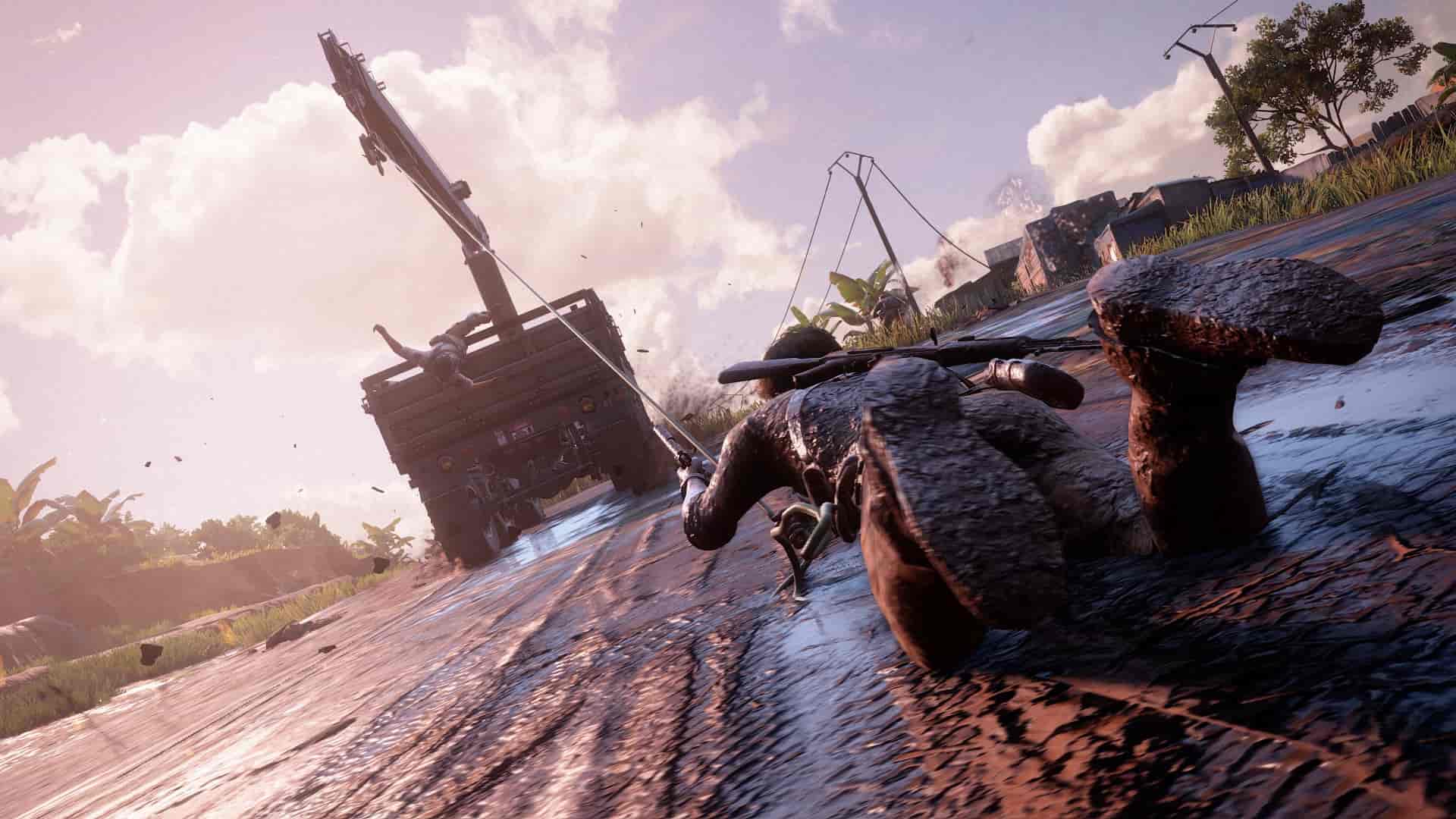 Horizon Zero Dawn
---
Release Date: February 28, 2017
Genre: RPG
Developer: Guerrilla Games
Beneath the beautiful surface is something greater: a triumphant beginning. Horizon enters rarefied air by telling an amazing story and building a compelling world atop excellent, challenging gameplay. With this debut, Guerrilla Games reinvigorates the open-world RPG, setting a laser focus on what's fun and meaningful while permitting only mechanics that complement the player's skill. Its rewards don't come easily, but they are tremendous. Horizon Zero Dawn stands among the greatest debuts in modern gaming and is one of PS4's best games. (Kyle Prahl)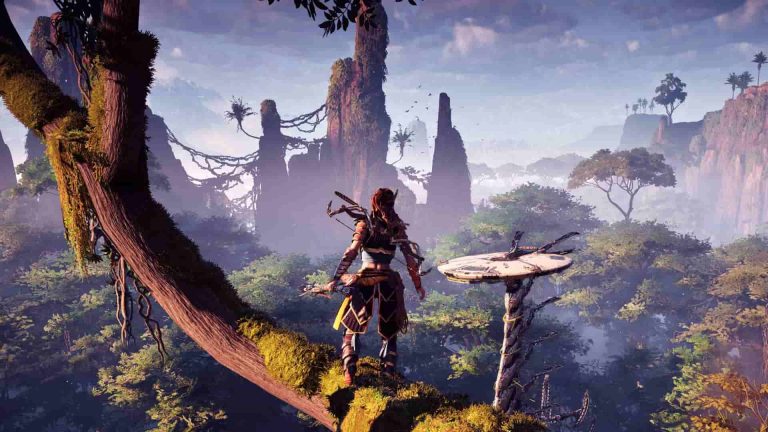 God of War
---
Release Date: April 20, 2018
Genre: Action/Adventure
Developer: Sony Santa Monica Studio
We return to a father and son. Even while incorporating camera techniques, RPG conventions, and open-world tropes of the last half-decade of gaming, God of War strikes with singular vision. Kratos and Atreus are the beating heart of this journey, which asks what's left to pass on after we've made peace with ourselves. In doing so, it reconciles with a gaming legend and successfully writes his next chapter: a challenging, emotionally affecting adventure that stands among PlayStation's best.
Life Is Strange
---
Release Date: January 30, 2015
Genre: Graphic Adventure
Developer: Dontnod Entertainment
PlayStation Universe review score: N/A due to episode structure
The raw power of friendship that lies behind Life is Strange's time-bending story really knows how to gutpunch you into submission, and I'd gladly take another shot to the sternum for something this heartbreaking, sweet, and involving again. (Neil Bolt)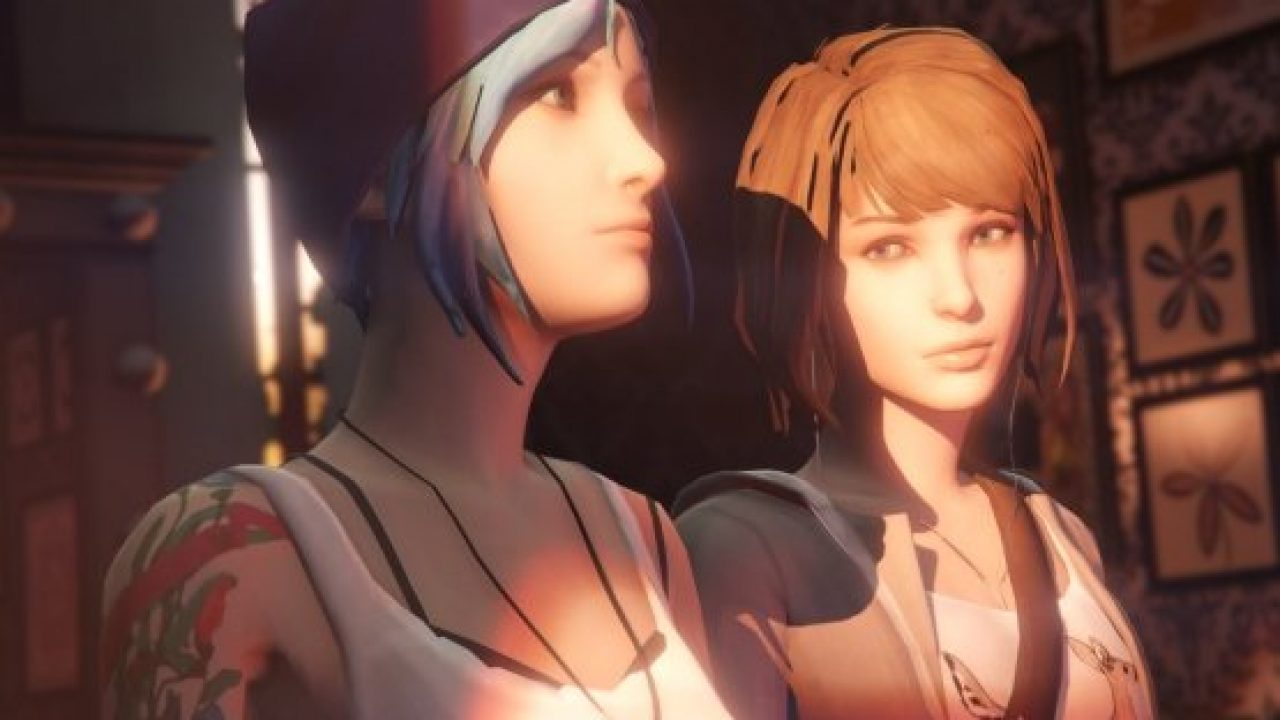 Ni no Kuni II: Revenant Kingdom
---
Release Date: March 21, 2018
Genre: JRPG
Developer: Level-5
Ni No Kuni 2: Revenant Kingdom is one of the best JPRGs of this console generation. Everything it does is masterfully crafted to give you the best experience you can possible have. The RPG elements, the skirmish battles, and the kingdom building not once left me bored or uninterested. It truly is pure greatness.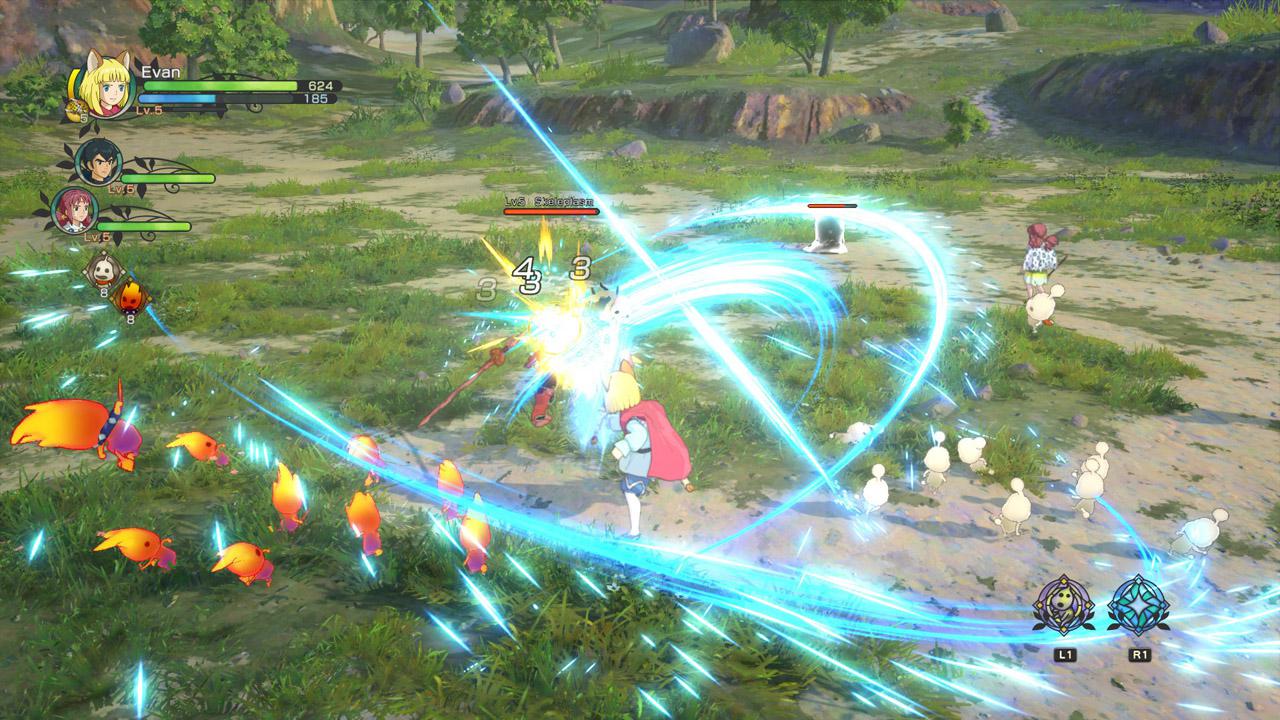 Shadow of the Colossus
---
Release Date: February 6, 2018
Genre: Action/Adventure
Developer: Bluepoint Games/SIE Japan Studio
The new and improved Shadow of the Colossus brings the game into the modern era successfully. It carries over a few flaws and annoyances, sure, but it's been refined where it matters most, and the net result is a return to the forbidden lands that's just as achingly beautiful and magical as it ever was.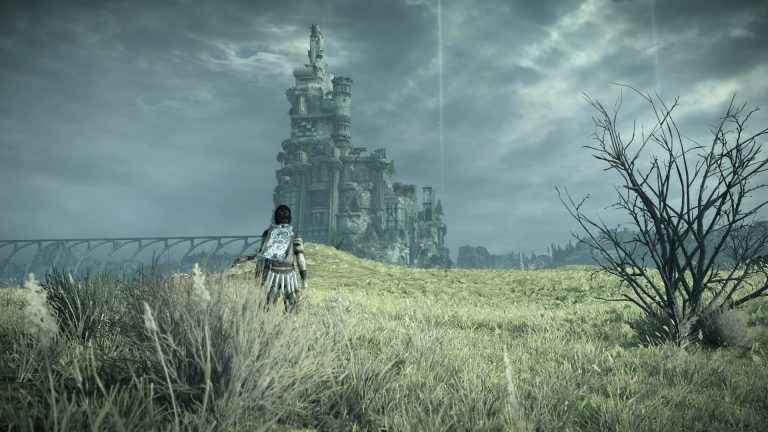 Monster Hunter World
---
Release Date: January 26, 2018
Genre: Action-RPG
Developer: Capcom
With little in its way, Monster Hunter World smashes expectations with its organic, living, beautiful world. Matchmaking has its quirks and qualms, but little stands in the way of what's been created here. Monster Hunter World raises the bar high without distilling what made the franchise special in the first place.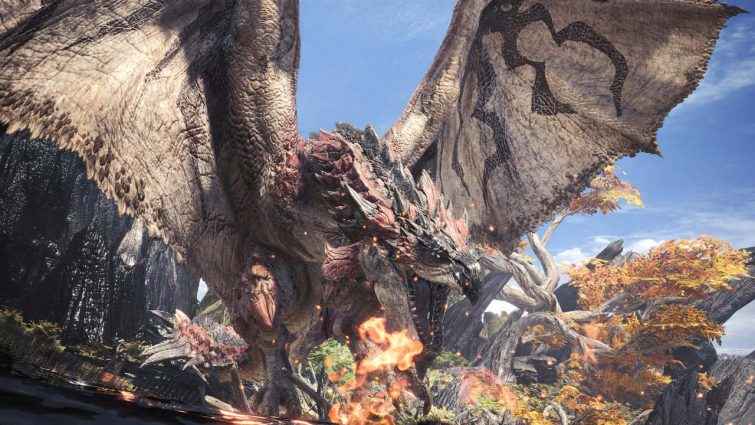 Final Fantasy XV
---
Release Date: November 29, 2016
Genre: JRPG
Developer: Square Enix
Final Fantasy XV is a rare and fascinating phenomena in gaming. A game with a multitude of problems that could (and should) easily degrade the whole package into a disappointing mess. A game that departs from the style and mechanics of a long-established series in the hopes of making it more accessible. A game that is consistently inconsistent with its storytelling and characterisation. A game that's spent the best part of a decade in development under a different guise, and often feels like it's stuck where it began.
And yet…it works. It works so unfathomably well, and that's got a lot to do with the characters you spend your time with, and Square-Enix's desire to make brave changes. (Neil Bolt).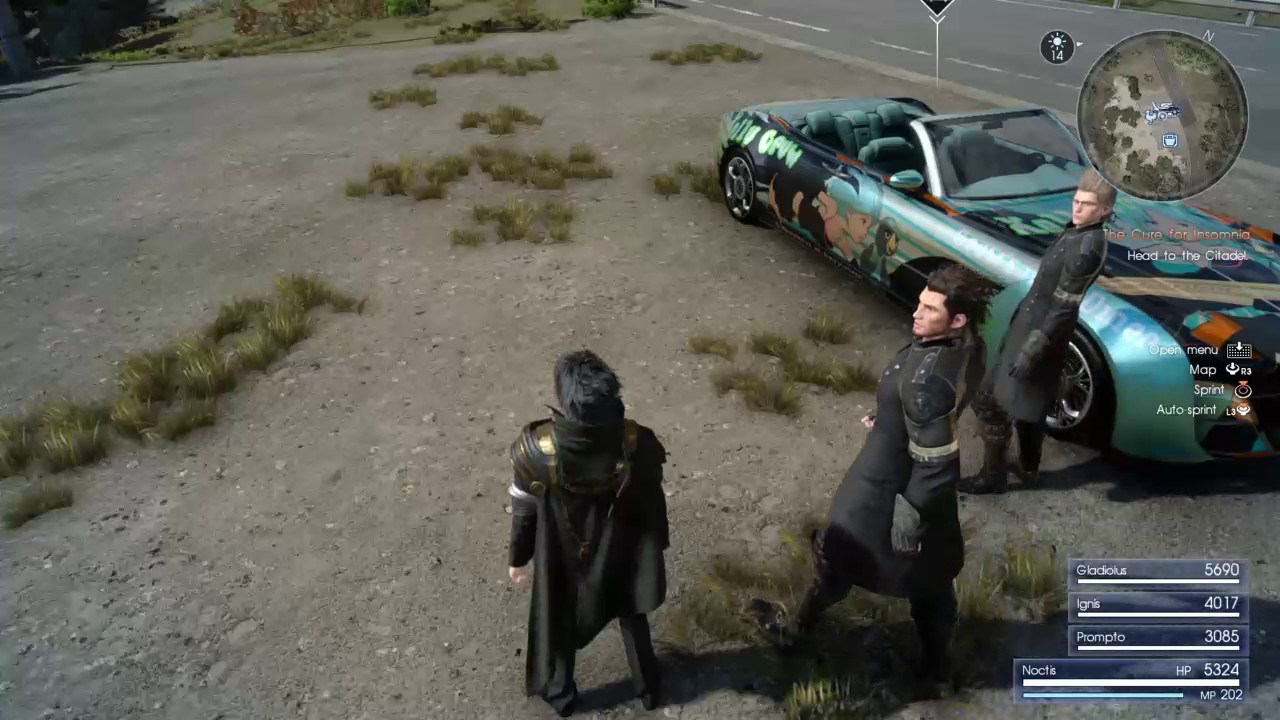 Nier: Automata
---
Release Date: March 7, 2017
Genre: Action-RPG
Developer: Toylogic
There are not many games that mess with my emotions, but the story here tugged on my heart strings unscrupulously from start to finish. A heartfelt story is just that, but it was made infinitely more gratifying with its connecting gameplay. If you haven't played this yet, then you're doing yourself a disservice. (Aaron Varshney)
NieR: Automata is the best surprise I could have asked for. Automata is easily the best game Platinum Games has produced. It's thought-provoking story, which made me question my own morals, and Platinum's signature combat raise the bar of these types of titles. (Garri Bagdasarov).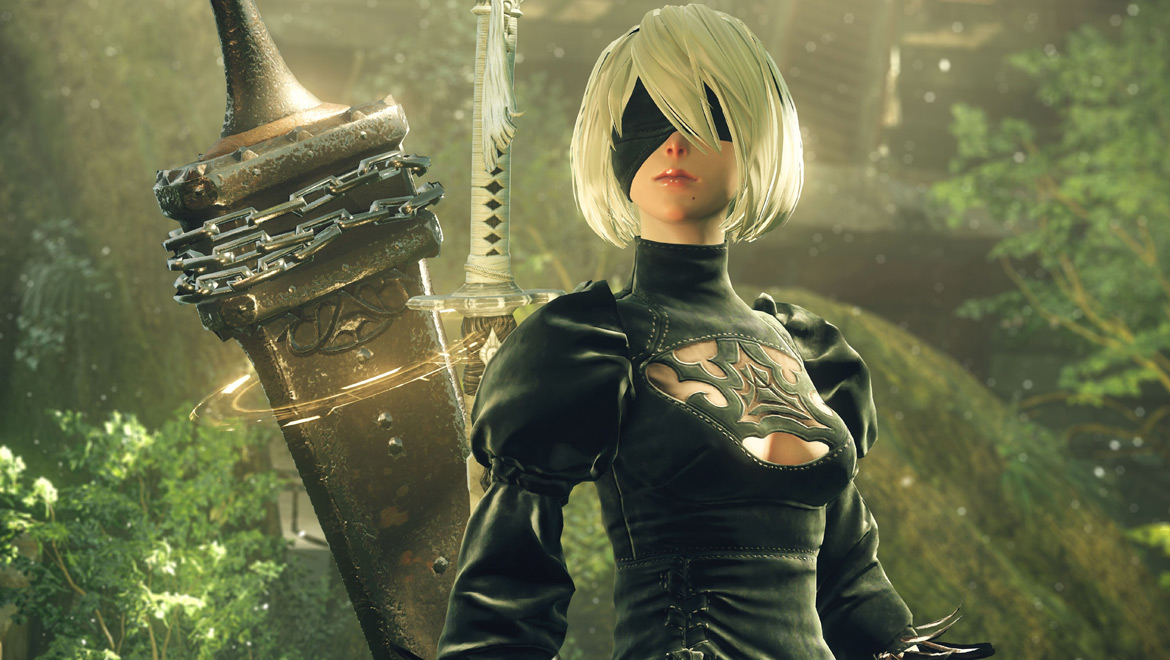 Divinity: Original Sin II Definitive Edition
---
Release Date: August 31, 2018
Genre: RPG
Developer: Larian Studios
A constantly evolving game that will keep you occupied for hours and months on end. With fantastic storytelling and engaging combat there is a lot to love about Divinity Original Sin II. (Garri Bagdasarov).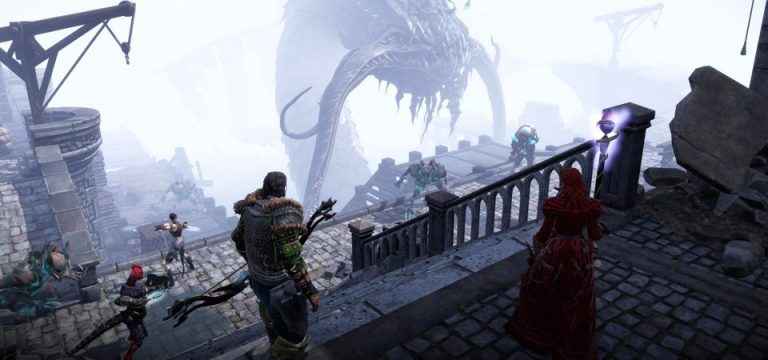 Tetris Effect
---
Release Date: November 8, 2018
Genre: Puzzle
Developer: Monstars/Resonair
One of the greatest games ever made returns and finds a perfect evolution in Tetris Effect. The result is a timeless take on that best puzzler ever, and one that gives PS4 owners a true Game of the Generation candidate. This truly is Tetris 2.0. (John-Paul Jones).
The Witcher 3: Wild Hunt
---
Release Date: May 19, 2015
Genre: Fantasy-RPG
Developer: CD Projekt RED
The Witcher 3 is a sprawling, gorgeous, nigh-endless game with something that many games of its ilk lack: vision.
From the geographical coherence of its stupefyingly large world, to the way societal conventions change or hold true across its landscape; to Geralt's impressive (not invincible) swordsmanship to the myriad things he can't do; from the things peasants talk about and lords wax poetic over to the precise behavior of every monster encountered.
CD Projekt RED presents an unerring vision of a world beset by war and evil magic, towns and hamlets struggling with poverty on the fringes of starvation, society's well-to-do living opulently in places beyond the reach of peasantfolk, women battered as much by the death of their children as the hands of their drunk, boorish husbands. Death. Griffins. Specter Oil. Miscarriage. Runestones. Starvation. Blacksmith. Wraiths. Sex.
All of these, and many thousands more, comprise a fiction so convincingly portrayed through its world, characters, and gameplay that it's easy to count The Witcher 3 among the greatest games ever made on this merit alone. But beyond its landmark achievement in world-building, The Witcher 3 is, simply, incredible fun to play. (Kyle Prahl).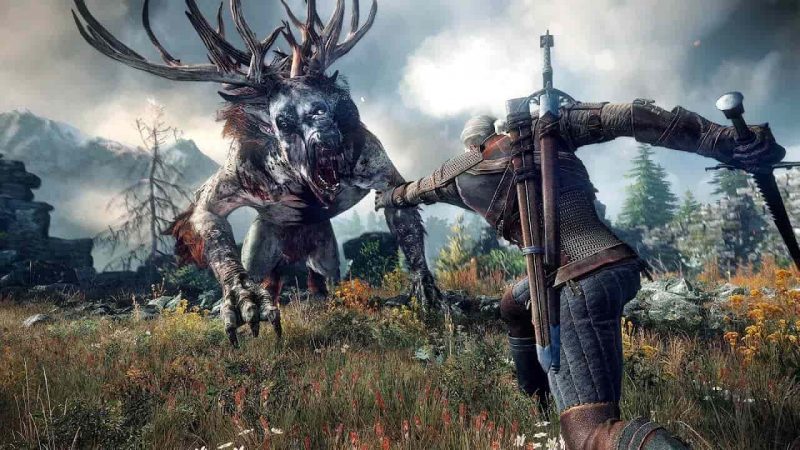 Assassin's Creed Odyssey
---
Release Date: October 5, 2018
Genre: Action/Adventure
Developer: Ubisoft Quebec
A glorious sum of newly implemented RPG systems, refined traditional series beats and boasting one of the most entertaining stories in recent memory, Assassin's Creed Odyssey is simply the best in the series and one of the finest open-world adventures available. (John-Paul Jones).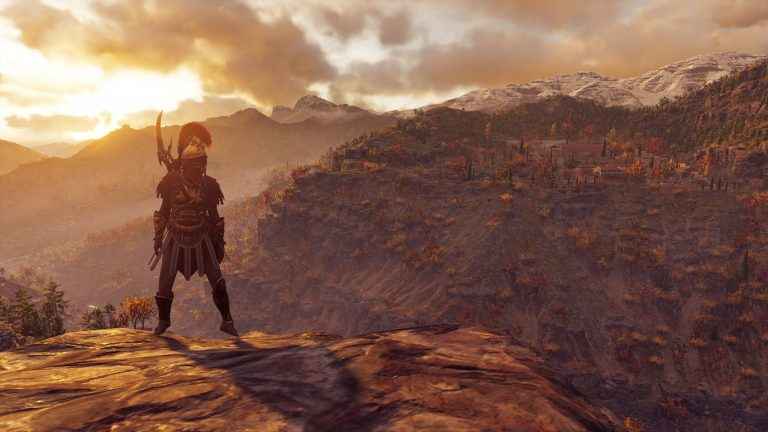 Bloodborne
---
Release Date: March 24, 2015
Genre: Action-RPG
Developer: SIE Japan Studio/From Software
From Software's Bloodborne defiantly marks a triumphant, loud footnote in what was arguably a lackluster start to this generation. It's took just over a year for PlayStation 4 to get its first fully fledged must-have title – an offering that unabashedly arrived on the scene and flaunted its mastery for all to fawn over. Bloodborne is an undisputed revelation, full of subtle world-building, majestic, memorable boss encounters, and drenched in so much claret. (Adam Byrne).
Rocket League
---
Release Date: July 7, 2015
Genre: Multiplayer, Racing
Developer: Psyonix
When I reviewed Rocket League back in 2015, I stated it could, in time, be declared a multiplayer great. Fast forward a couple of years and little old Rocket League is a phenomenon. A ridiculously simple concept that teems with hidden depths. Psyonix may have added a host of new modes, tweaks, and competitive leagues since launch, but the core of Rocket League's appeal has not been diluted one bit. (Neil Bolt).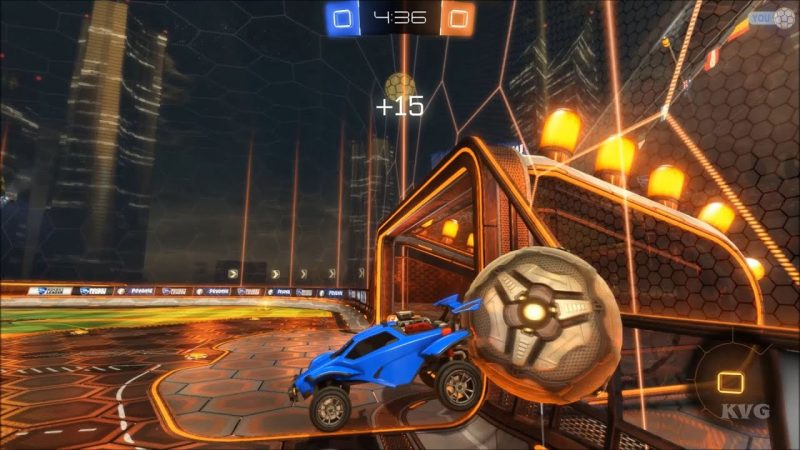 Dragon Quest XI Echoes of an Elusive Age
---
Release Date: September 4, 2018
Genre: JRPG
Developer: Square Enix
An incredible achievement, and even after 150 hours in we didn't want it to end. From an emotional story, simple yet engaging combat, and gorgeous visuals. Dragon Quest XI: Echoes of an Elusive Age is simply remarkable and shouldn't be missed.
Metal Gear Solid V: The Phantom Pain
---
Release Date: September 15, 2015
Genre: Stealth-Action
Developer: Kojima Productions
While it will forever be mired in the nonsense that surrounded its release, and the subsequent grumbling from many fans who felt unsatisfied by the game's second half and ending, there's no denying that Metal Gear Solid V is a damn fine stealth game. The open world areas still hide the usual Kojima tricks and treats, and while the story is controversial, it provides a fascinating discussion point on its meaning. (Neil Bolt).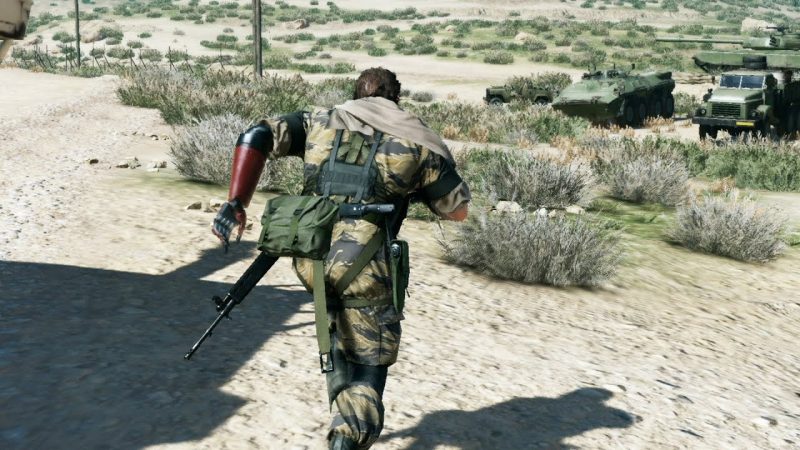 The Last Guardian
---
Release Date: October 25, 2016
Genre: Action-Adventure
Developer: SIE Studio Japan/Team ICO
It starts with necessity, shortcomings and limitations showing themselves early, to escape from bondage with an unlikely ally. Then the heart of it shows itself, now vulnerable to the tribulations ahead. In this moment, your survival is both dependent and less significant than your companion, and the shortcomings you lamented become reasons to continue on. The Last Guardian invokes a mountain with a mole hill, and few experiences in the industry will peak with potency like the circumstantial relationship between you and Trico. (Tim Nunes).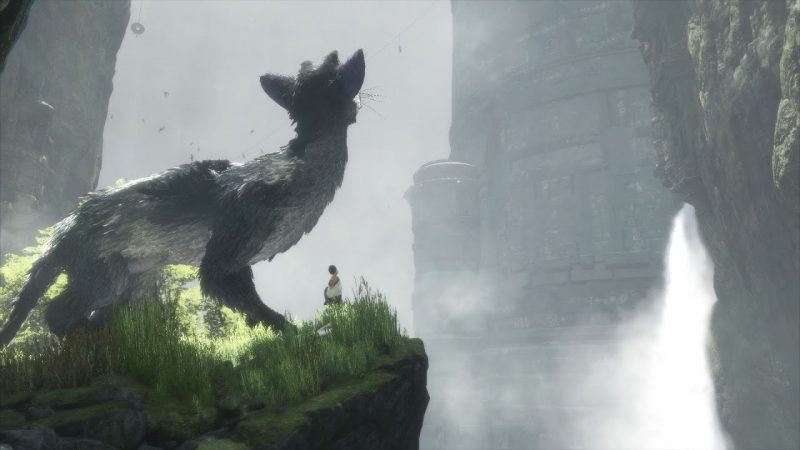 Red Dead Redemption 2
---
Release Date: October 26, 2018
Genre: Action-Adventure
Developer: Rockstar Games
Red Dead Redemption 2 not only lives up to expectations, but it smashes them and feels like the missing half of a story we never knew was incomplete. Improving on its predecessor in every way that counts, it also reignites interest in its landmark prequel, enhancing the overall experience to an epic scale and giving gamers an odyssey quite unlike any other. (Jack Mccaskill).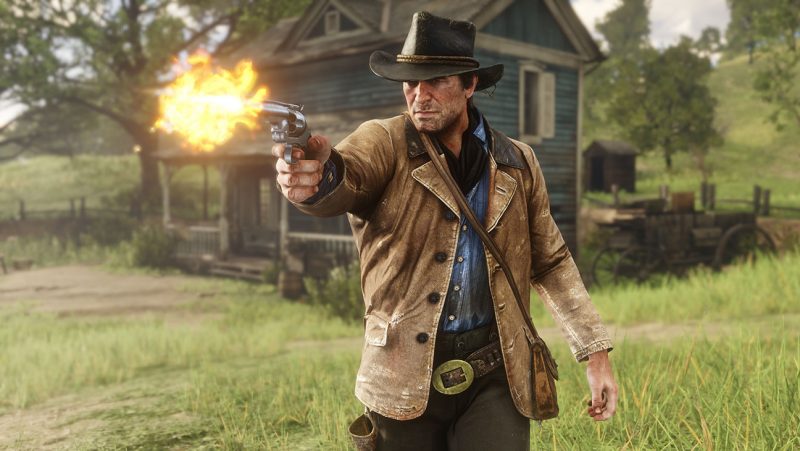 Detroit Become Human
---
Release Date: May 25, 2018
Genre: Action-Adventure
Developer: Quantic Dream
Quantic Dream has delivered its most consistently focused game to date with Detroit Become Human. It does suffer for some ham-fisted allegory and a couple of instances of appallingly mawkish dialogue, but that never overwhelms the overall enjoyment you get from its entertaining branching narrative. The story is not the most subtle, nor nuanced, take on discrimination, slavery, and machine self-awareness you'll find, but it is often surprisingly poignant and touching when Cage and his team nail the blend of video game and cinematic experience.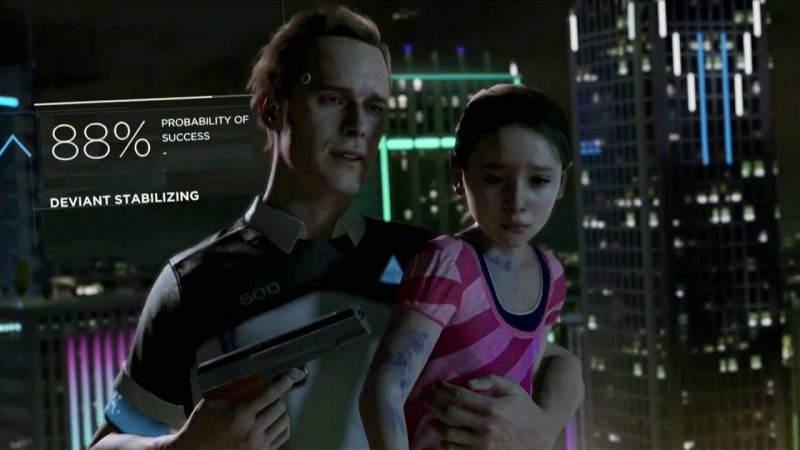 Dragon's Crown Pro
---
Release Date: May 15, 2017
Genre: Role Playing Game
Developer: Vanillaware
With everything you loved about the base game intact, and all presented in glorious 4K, both fans of the original and newcomers to the game can enjoy the adventure together with cross-play to both older systems. I hope that other companies take notice of allowing players across old and new releases of games to play together, and being able to upload your save from the original to the re-release, because it was just awesome to be able to enjoy it with friends and keep my character and all my badass equipment from the original game.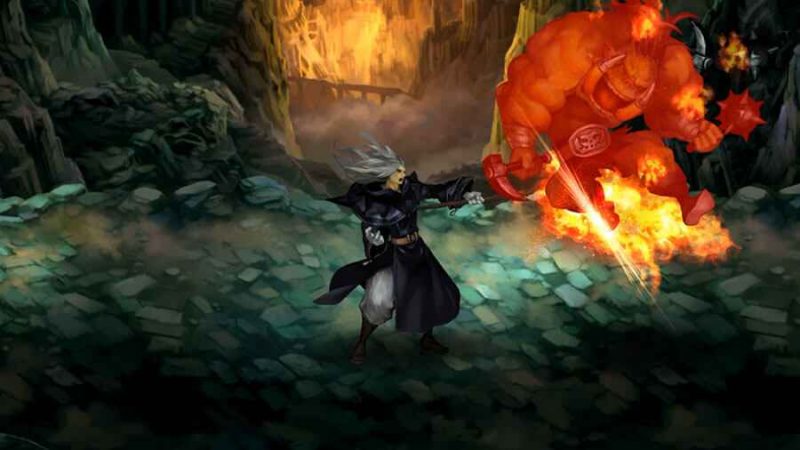 Marvel's Spider-Man
---
Release Date: September 7, 2018
Genre: Action-Adventure
Developer: Insomniac Games
A welcome return for PlayStation's original superhero icon, Insomniac Games have not just given us another sublime PlayStation exclusive but also the best superhero blockbuster the PS4 has ever seen. Spider-Man is a thunderous, essential triumph that bleeds cinematic splendor from every digital pore. Every PS4 owner needs to have Spider-Man in their collection.(John-Paul Jones).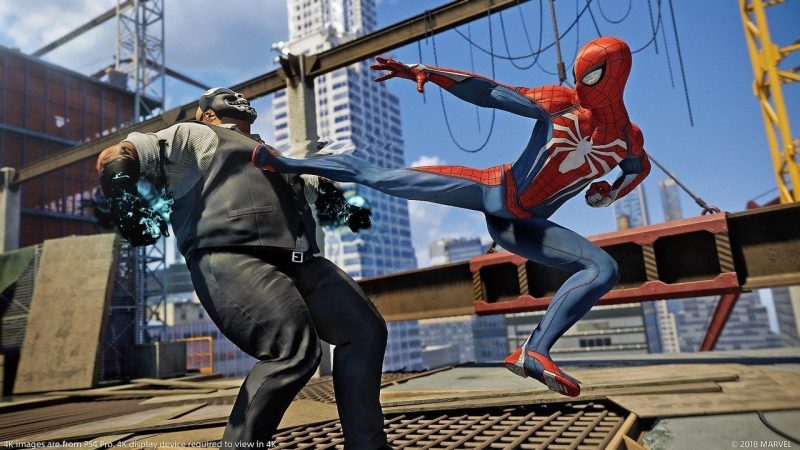 Titanfall 2
---
Release Date: October 26, 2018
Genre: Shooter/First-Person
Developer: Respawn Entertainment
Having had plenty of time with Titanfall 2, my fondness for it has only grown with every passing day. An ever-growing appreciation for the smaller details has been cultivated over time, you could say. The original game was very short-term fun, a limited, half-baked idea not seen through to fruition, but Titanfall 2 is the whole bloody harvest. I genuinely never believed I'd be as enamoured with the game as I am, having grown greatly disinterested with first-person shooters on and offline. For the first time in years, I am fully invested in a shooter, offline and online, because Respawn has created a masterclass of design. (Neil Bolt)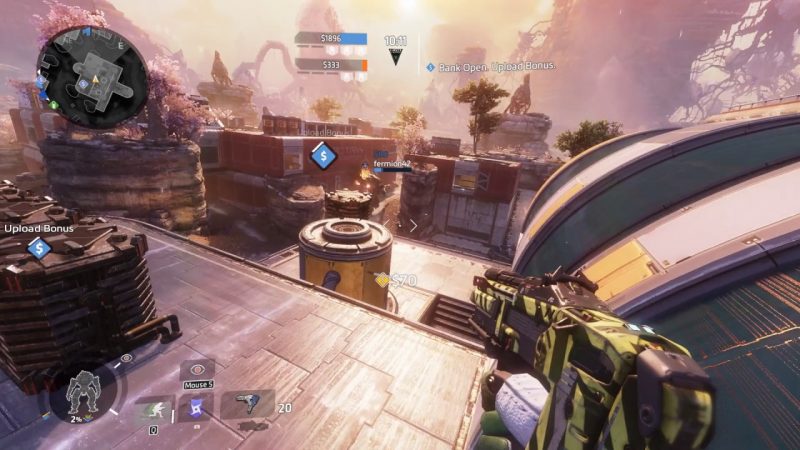 Stardew Valley
---
Release Date: December 13, 2016
Genre: Life Sim/Management
Developer: ConcernedApe
Stardew Valley (both the game and the place) is a warm-hearted throwback to simpler times. Rich, brightly-colored flora, fauna and familiars lovingly realised in pixelated form. There's a pleasing level of detail to the town, with lots of lovely animated movement of trees, grass, water and the like. It breathes life into this quaint little farm town and gives Stardew Valley a distinct personality. Characters are drawn with enough variation to differentiate from each other, and the incidental animations they have further cement these folks as being a large part of the community feel the game does so well. (Neil Bolt)
Rogue Legacy
---
Release Date: July 29, 2014
Genre: Platformer
Developer: Cellar Door Games
Rogue Legacy is perilously addictive and the 'one more go' hook is as strong here as it has been in any game that has been around for the last few years. As such, the developers should be praised for creating a roguelike that, rather than punish the player with every death, instead empowers them and makes them want to continue again and again. (John-Paul Jones)
Middle Earth: Shadow of Mordor
---
Release Date: September 30, 2014
Genre: Action-RPG
Developer: Monolith Productions
Middle-earth: Shadow of Mordor delivers in everything it sets out to achieve. Appeasing not only fans of J.R.R. Tolkien's Lord of the Rings saga, but of gamers alike. With a masterfully brutal combat system, superb animation and graphics, and a great innovation with the Nemesis System, Monolith has breathed fresh air into a license that was struggling to find footing in the gaming industry. (Garri Bagdasarov)
Dishonored 2
---
Release Date: November 11, 2016
Genre: Action-Adventure
Developer: Arkane Studios
Ten hours into the Dishonored the Second, it becomes obvious that The Clockwork Mansion, with its breathtakingly imaginative modular design and free-form approach to player agency, doesn't just stand as perhaps one of the greatest levels ever designed for a videogame, but is also crucially emblematic of Dishonored 2's superior offering as a whole.
Pointedly, Dishonored 2 shows developer Arkane operating at the height of their sizable world building powers, fashioning a series of virtual realms that boast as much organic design flair as the freedom it offers the player to tackle the myriad of objectives contained with them. A more superior, play-it-your way adventure than its predecessor in every way that counts, Dishonored 2 is simply essential. (John-Paul Jones)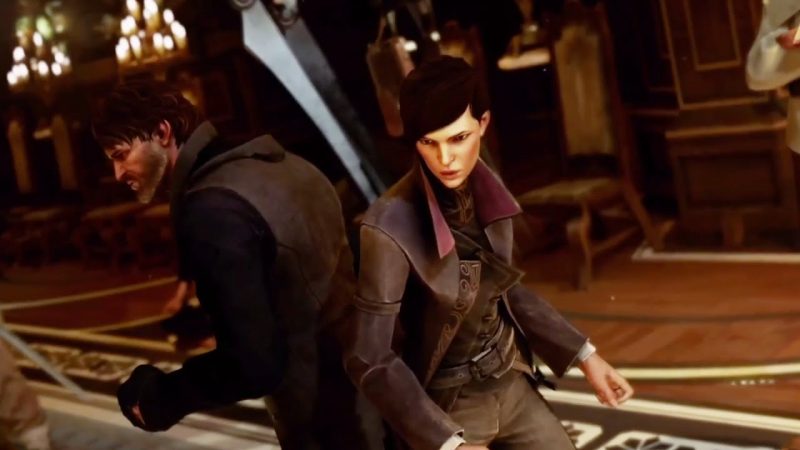 Tales From the Borderlands
---
Release Date: October 20, 2015
Genre: Adventure/Narrative
Developer: Telltale Games
Sometimes the choices you make in Telltale's games don't feel very weighty. InTales all of your major decisions impact the finale in a big way. Combining that with the humor and heart in this series, along with a most exciting, surprising, and hilarious final battle, makes Tales from the Borderlands Telltalle's finest venture to date, as well as one of the most satisfying PlayStation experiences you're likely to find at all. (Zachary Lyons)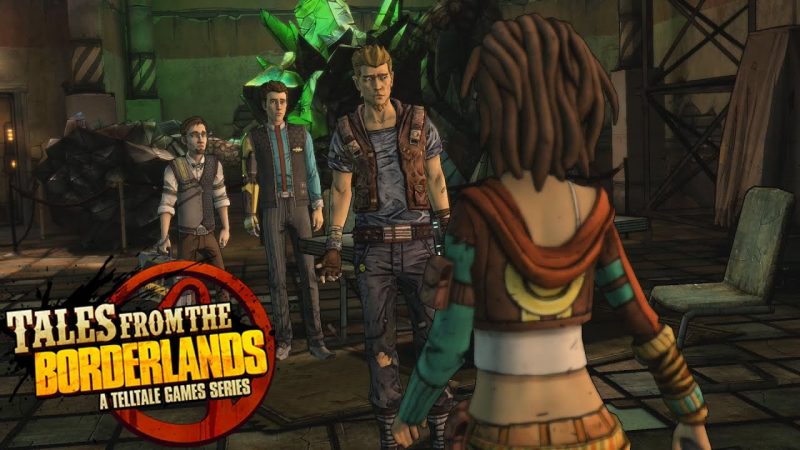 Resident Evil 7
---
Release Date: January 24, 2017
Genre: Survival Horror
Developer: Capcom
In a series that has traditionally struggled to keep sight of its storied heritage while trying to imbue its design DNA with new aspects, Resident Evil 7 represents the final and successful sum of these efforts. By looking to the very first entry in the franchise and then building upon such foundations with a nod to its peers, both cinematic and immediate, Resident Evil 7 is quite unlike any other in the series. (John-Paul Jones)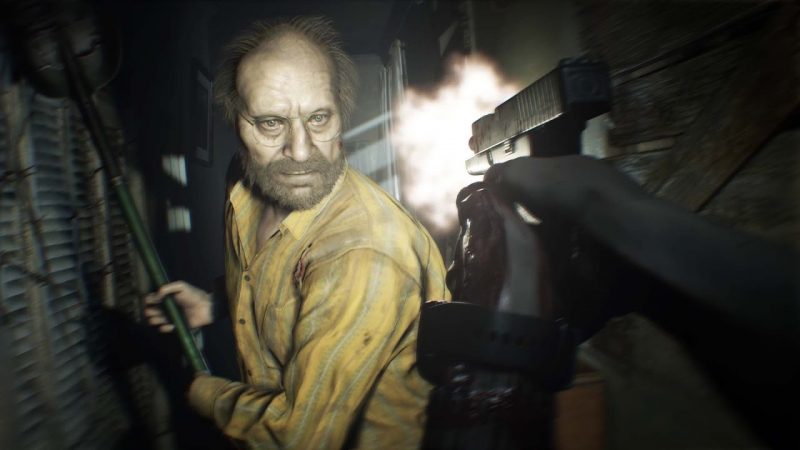 Rise of the Tomb Raider: 20 Year Celebration
---
Release Date: October 11, 2016
Genre: Action-Adventure
Developer: Crystal Dynamics
Rise of the Tomb Raider: 20 Year Celebration is a fantastic value package that effortlessly proves that Lara Croft has once again earned her place as one of PlayStation's greatest. The main campaign would have been enough to suffice, but the extra DLC toppings make this gripping action-adventure all the more sweeter. Don't miss it. (Mike Harradence)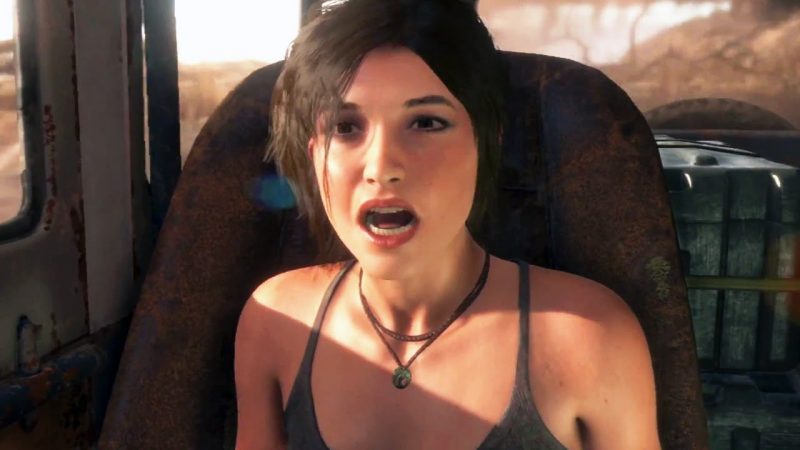 Ratchet and Clank
---
Release Date: April 12, 2016
Genre: Platformer
Developer: Insomniac Games
With few exceptions, the things that have kept Ratchet & Clank fresh and interesting over the years breathe exciting life into their origin story. Thanks to welcome additions atop familiar action, this longtime fan could fondly remember where we began while appreciating how far we've come. For a new generation of fans–a new era of Ratchet–it's a great place to start. (Kyle Prahl)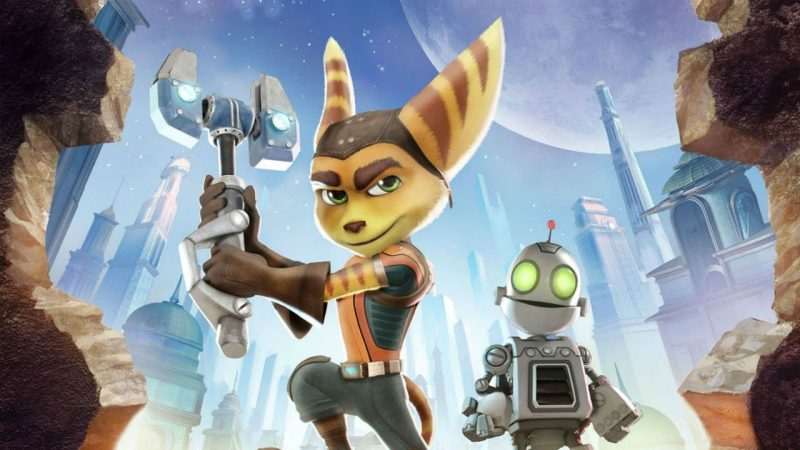 Yakuza Zero
---
Release Date: January 24, 2017
Genre: Action-Adventure
Developer: Ryu Ga Gotoku Studio (SEGA)
One of gaming's most entertaining chimeras, Yakuza 0 blends styles, genres and a unique brand of swaggering braggadocio in a way that no other game has been able to achieve. One moment you could be hitting home runs in a batting cage, taking a lady to dinner or busting a move on the dance floor, the next, you could be slamming a car door on someone's head, taking part in some cage fighting or playing Sega's classic Outrun in one of the local arcades. Arguably the best starting point for fans new to the series, Yakuza 0's iconic 80s setting, cast of memorably tragic characters, superbly written narrative and deceptively deep array of RPG systems make it, even now, one of the finest games of the year. (John-Paul Jones)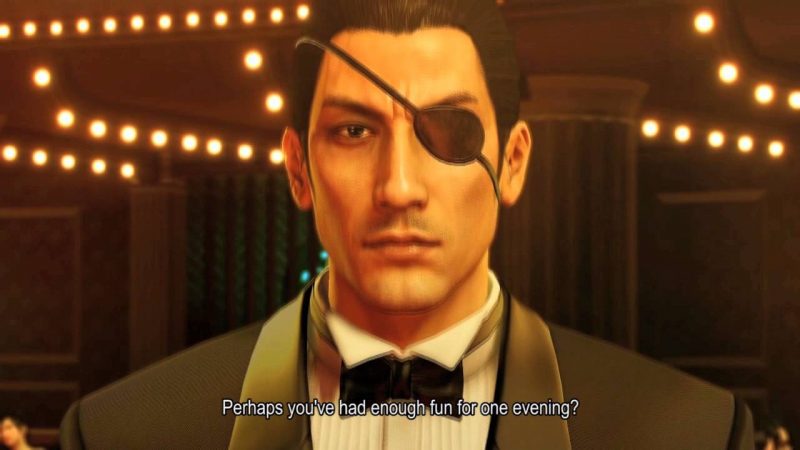 Dirt Rally
---
Release Date: April 6, 2016
Genre: Racing
Developer: Codemasters
WRC is brutal in person, but bringing the brutality of such a motorsport to the home was magnificently achieved. While it is a little light on content, the continuity, dynamics, and exasperatingly accurate simulation mechanics makes this worthy of a true hardcore simulation racer. (Aaron Varshney)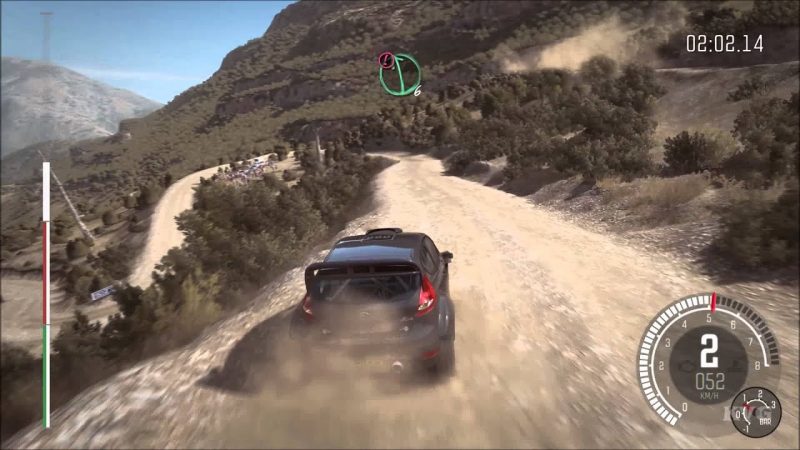 Nioh
---
Release Date: October 28, 2016
Genre: Action-RPG
Developer: Koei Tecmo
It's not easy creating a game that matches the greatness of the Souls franchise. Nioh not only does that, it surpasses it in every way. Team Ninja's masterpiece was a long time coming, spanning two console generations, but it's clear the the time spent was worth it. Nioh is damn near perfect. (Garri Bagdasarov)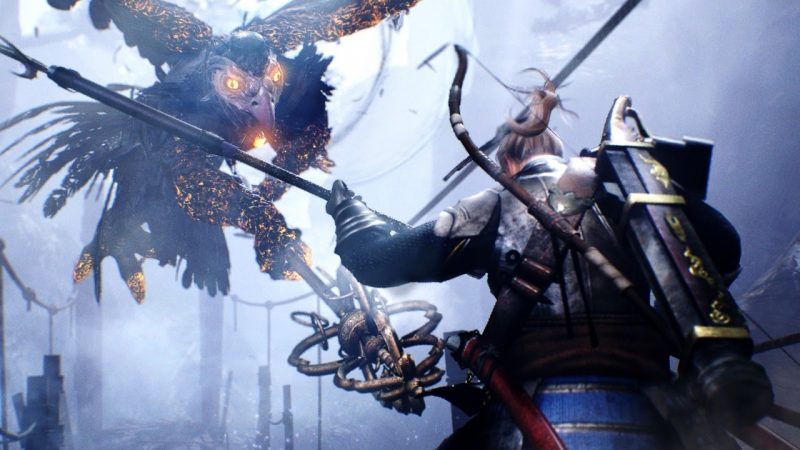 What Remains of Edith Finch
---
Release Date: April 25, 2017
Genre: Adventure
Developer: Giant Sparrow
What Remains of Edith Finch is brief and potent. It explores the spectrum of humanity, sheer bliss to utter tragedy, and here they run together. It's not a spoiler to indicate that the Finch Curse all but wiped out the family, but not much is spoken on the subject itself. How it is delivered and what it represents is far more important. In the medium's relatively brief history, there are only a few instances where a game explores mental illness. Oftentimes it's an experience in that state of mind. What Remains focuses more on the charm and imagination and humanity that is lost when illness is mishandled. (Tim Nunes)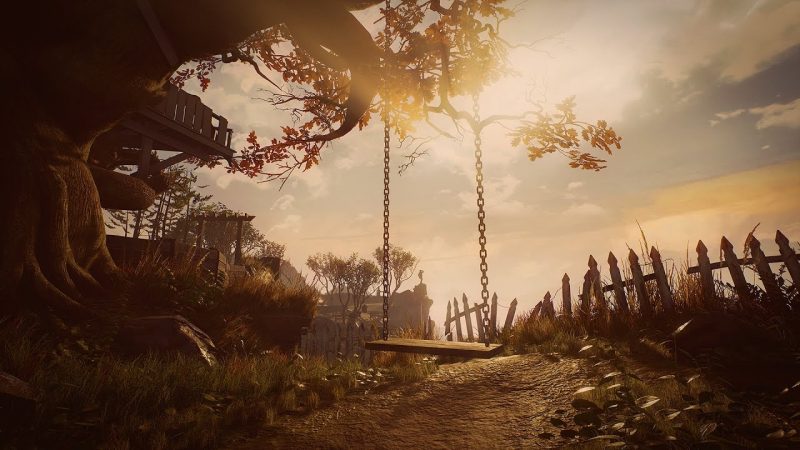 XCOM 2
---
Release Date: September 6, 2016
Genre: Turn-based Tactics
Developer: Firaxis Games
At first XCOM 2 seems like more of the same, which given Enemy Unknown/Within's quality, is nothing to sniff at. Yet, by turning the tables and making everything about urgency and being the underdog attacker, not the defender, XCOM 2 proves to be deeper, more exhilarating, and more brutal in doling out punishment for sloppy play than its predecessor. It amazes me that even after multiple playthroughs, there are more skills, facilities, and dangers creeping through. (Neil Bolt)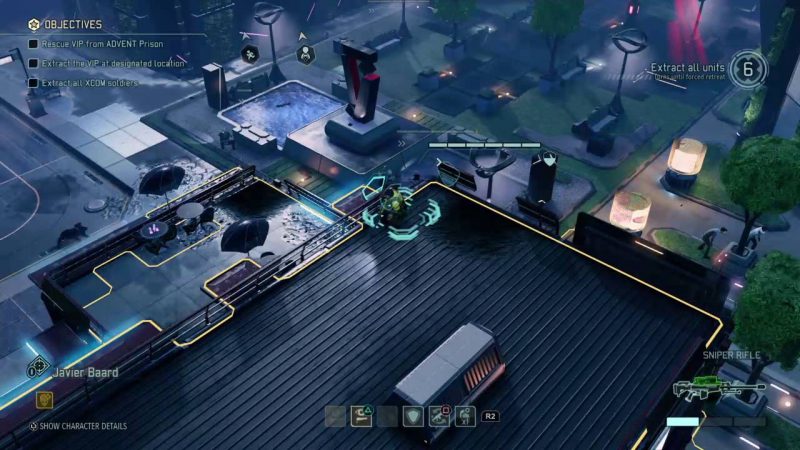 Do you agree with the best PS4 games that we've compiled?
Let us know your favorites, and check back as we'll be tweaking this lists as more new games are released!