Whilst we are in the season of rumor, one particular tidbit that has been gaining steam is that Sony could be looking to skip E3 2020 – making it the second year in a row that the platform holder will have snubbed the industry showcase event.
Specifically, industry analyst Michael Pachter and sources close to respected outlet Video Game Chronicle have said that whilst it's not a sure thing that Sony won't return to the Los Angeles hosted trade show, it does not look likely at this point in time, with Pachter saying:
"As far as I know, they don't plan to attend. "I think that's a huge mistake, as their 'focus on the consumer' is not inconsistent with their attendance at the premier industry trade show. I hope they change their minds, but am sceptical."
The question is – does it matter? Will Sony start the next-generation off on entirely the wrong foot by not setting up a stall, so to speak, at E3 2020? As with just about everything however, the answer to that question is hardly straightforward.
Related Content – Sony Confirms DualShock 5, Will Use Haptic Feedback, USB-C
For a start it has been no secret that E3's overall position of importance in the industry calendar has been on the wane for a while now. Between the emergence of new industry showcases such as Gamescom, The Game Awards, a retooled GDC and Sony and Nintendo's own clear intent to communicate with consumers via their own channels (as seen in the State of Play and Nintendo Direct briefings respectively), E3 hardly stands as the single point of communication and product showcasing that it did some five or ten years ago.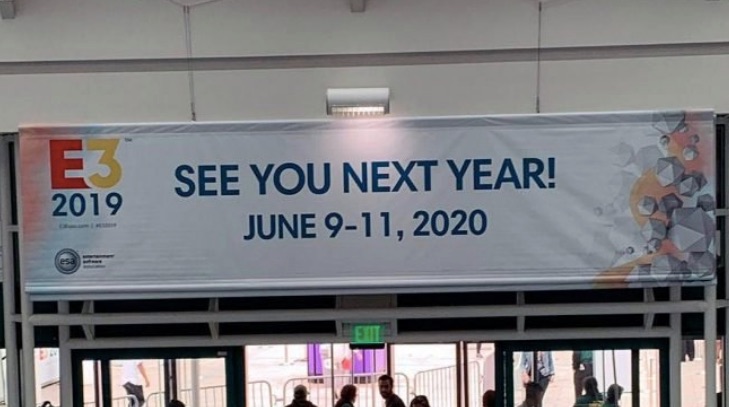 Indeed, creator of The Game Awards Geoff Keighley told GamesIndustry.Biz that he has been brought on by the ESA to help rejuvenate E3, saying:
"E3 has a lot of challenges it faces and I'm trying to help them navigate that, and help publishers navigate what the best approach to consumer events and trade shows is. E3 I think will be the first to admit they're facing a bit of an identity crisis as to what the show is and who it's for. We've offered to help them continue to navigate that, and I have a lot of ideas of where I would take E3 if we took a more active role in shaping what that show could be."
Then there is the fact that while Sony might not appear at E3 2020 (having revealed its hardware long before then), there is nothing to prevent third-party developers and publishers from showing off their own PS5 titles in Sony's absence, either – let alone the fact that Sony could well opt to run its own event either before or after E3 2020 takes place.
Related Content – Sony Will Have PS5 Exclusive Games At Launch – Report
That said, there is no denying that giving Microsoft a clear and unopposed slot at E3 two years in a row (especially in the same year that you're launching a brand new console), is far from ideal, not showing up at E3 2020 is hardly the be and end all when you have so many other methods and avenues with which to reach out to gamers and the consumer base at large.
What do you think? Will Sony or do or die by their appearance, or the lack thereof at E3 2020? Let us know your thoughts in the comments below.
Related Content – PS5 Vs Xbox Series X Specs Comparison – What We Know So Far
Source: VGC, Michael Pachter
Previous Checkpoint Articles