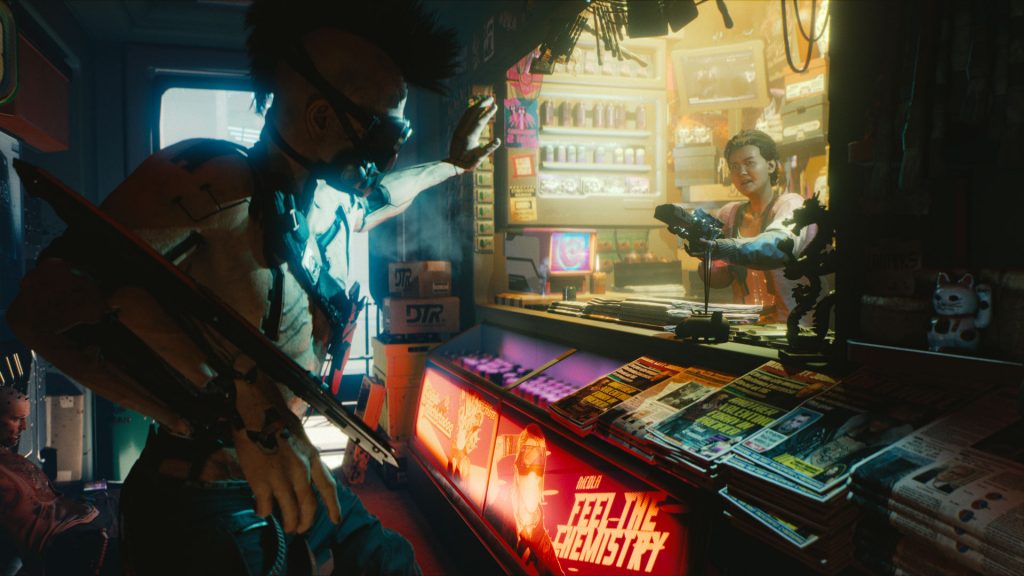 Cyberpunk 2077 is set to have a lot of NPC's filling Night City. And, it turns out you will be able to attack quite a lot of them, except kids and plot essential characters.
A user on Reddit by the name of MasonCool4566 asked the official Cyberpunk 2077 Twitter account about this feature via DM. The full response to the question is as follows:
"You won't be able to attack children or NPC's connected with the plot but other than that you can be aggressive towards most people you meet."
This is a great confirmation as it will us all to fulfil the "Be whoever you want" fantasy that Cyberpunk 2077 is certainly trying to capture. Also, not being able to kill plot-essential characters is a standard thing in the industry today and well, we don't need to be able to kill children, let's be honest.
Cyberpunk 2077 is looking to be one of, if not, the biggest game of 2020. I and many of us at PSU can't wait to get it into our hands. We learned just yesterday that the retail version will have reversible cover art, featuring the Female version of V. CD Projekt Red also just confirmed that they see consoles just like the PC platform and that the PS4 version looks amazing and is just as important.
At E3 2019, Keanu Reeves was revealed to be playing Johnny Silverhand in the game, where he will have the second most voice lines in the game. This news came alongside a release date at E3 2019, along with a brand new, bloody story trailer, hinting at some themes introduced further into the game. It has been confirmed that the team is currently toying away with Multiplayer features, experimenting with how it could work within the game.
Cyberpunk 2077 releases for PlayStation 4 on April 16, 2020.
What are your thoughts on this news? How many NPC's will you kill in your playthrough?
Source – [Reddit, GamesRadar]