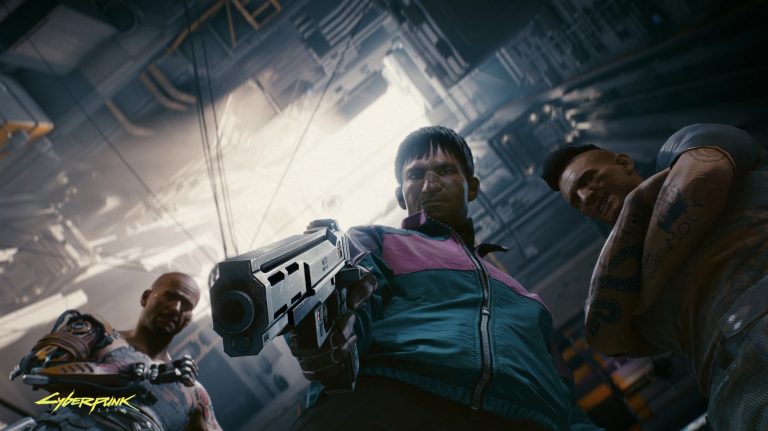 A multiplayer component of Cyberpunk 2077 is being worked on by CD Projekt Red, the studio has confirmed.
CD Projekt Red reportedly has around 40 people testing out multiplayer within Cyberpunk 2077 and figuring out how they could implement it into the game. It is not clear if this component will be available at launch or released after the game releases on April 16, 2019. We already knew that the team behind Cyberpunk 2077 were looking into multiplayer for the open world RPG.
This news comes at the same time that CD Projekt Red has confirmed that they are working on a total of three Cyberpunk related projects. The biggest project is by far Cyberpunk 2077, which has been confirmed to have a much larger install size than CD Projekt Red's last game.
We are slowly getting some more details about Cyberpunk 2077. The game will have romance options that are much deeper than those found in The Witcher 3. The game will also have three different playable prologues depending on which origin you choose at the start of the game. On top of all that, CD Projekt Red has teased that the game will receive expansions, similar to The Witcher 3.
Cyberpunk 2077 is pencilled in for an April 16, 2020 release on PlayStation 4, PC, and Xbox One, although there's a chance it may also come to the PS5 and Xbox Scarlett down the line. One thing that Cyberpunk 2077 won't feature is a morality system, although if fans have their way, we'll be getting a 'You're Breathtaking' Trophy based on Keanu Reeves' appearance during Microsoft's E3 2019 presser.
CD Projekt Red is expected to focus the majority of their development on this title before moving on their new Cyberpunk 2077-related projects.
Cyberpunk 2077 releases for PlayStation 4 on April 16, 2020.
What are your thoughts on a multiplayer component for Cyberpunk 2077? What do you think it will be?
Source – [bankier.pl via PushSquare]