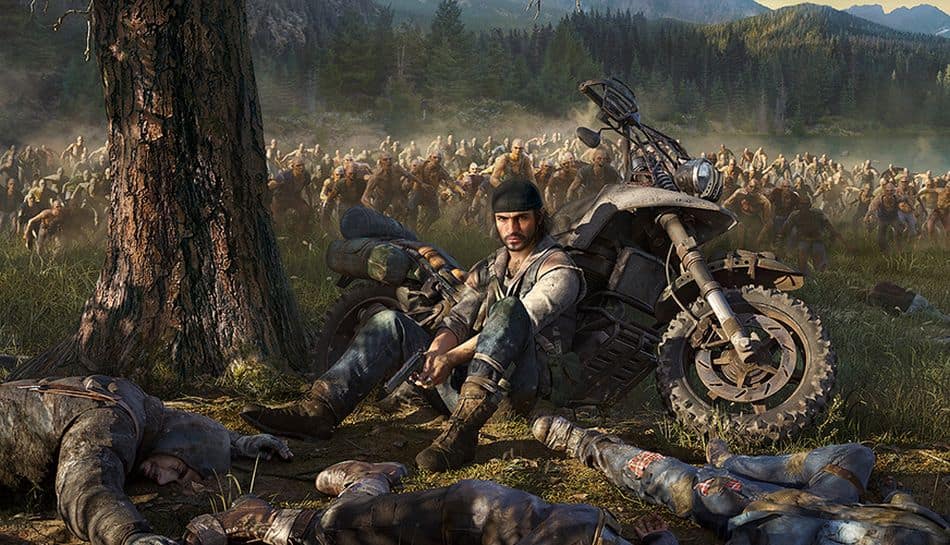 Days Gone, the Sony Bend-developed PlayStation 4-exclusive horde-'em-up, has had a successful debut in Japan recently, with the game scooping higher sales than some of the console's biggest first-party releases.
Days Gone Beats Other Major Sony Exclusives In Japan
Sales of the PS4 open-world title hit 114,319 on its Japanese debut, which makes it one of the biggest launches for a western-made title in the country. In fact, Days Gone comes in at third place behind Marvel's Spider-Man and Uncharted 4: A Thief's End, and managed to beat God of War and Horizon Zero Dawn in the process.
Days Gone also holds the medal for the biggest launch for a Sony IP in Japan, which is an impressive feat in itself. No doubt the studio will be pretty chuffed, considering the title also managed to top the UK charts following its release on April 26, although we don't actually know how well the game sold there.
Set in a post-apocalyptic North America, Days Gone finds protagonist Deacon St. John attempting to survive in a world populated by creatures known as Freakers, which Bend has been keen to point out are not zombies. The title is also the studio's first release since 2012's Uncharted: Golden Abyss for PlayStation Vita, so yeah, it's been a long time coming.
Following its release, Days Gone ran into a number of technical issues, although Sony did its best to patch things up quickly. One of the more egregious hiccups came in the form of a PS4 crashing bug, which was ironically caused by a previous update. The developer quickly sorted that out too, thankfully.
PlayStation Universe's John-Paul Jones was a pretty big fan of Days Gone, so be sure to have a gander at his review here. Still, hopefully we won't have to wait as long for Bend's next game, eh?
Source: ResetEra