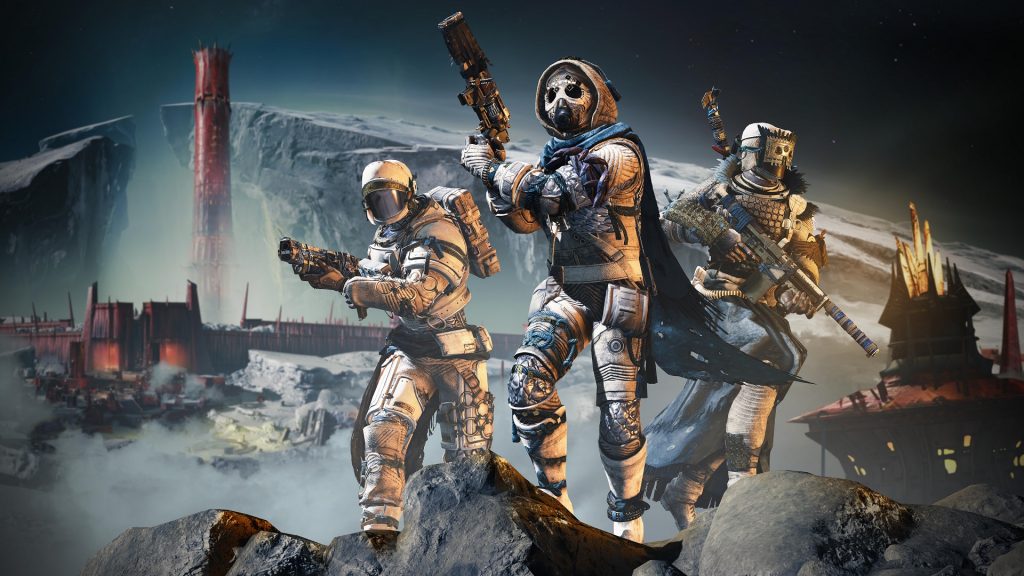 A listing on the PlayStation Store has revealed the Destiny 2: Shadowkeep PS4 file size, and unsurprisingly, it's a bit of a whopper. Users will need to free up 68GB of free space on their hard drive to install the latest expansion for Bungie's shared-world shooter. However, that's not the end of it; the listing confirms that a massive 165GB overall will be required for Destiny 2 when Shadowkeep is released.
Better give your PS4 a bit of a spring clean just in case, eh?
Destiny 2: Shadowkeep PS4 File Size
Destiny 2: Shadowkeep is due out on PlayStation 4 and Xbox One on October 1, having recently been delayed from its original launch date of September 17. It's the first expansion for the game since Bungie and Activision split earlier this year, with the studio now in full control of the IP.
New nightmares have emerged from the shadows of our Moon. Called forth by haunting visions, Eris Morn has returned. Join her to slay these nightmares before they reach out beyond the Moon to cast humanity back into an age of darkness.
Shadowkeep features a wealth of new content, with the story seeing Guardians return to the Moon for the first time since the original game. In addition, Bungie is completely revamping Destiny 2 as a free-to-play title in the shape of Destiny 2: New Light, which launches alongside Shadowkeep.
As part of these plans, the shared-world shooter will also feature cross-save, allowing you to transfer all your progress between any version of the game.
Destiny 2 was released on PS4 and Xbox One in September 2017, and arrived on PC a month later. The game has so far been supported by three major expansions: Curse of Osiris, Warmind, and Forsaken, the latter of which killed off the fan-favourite character, Cayde-6.
Rumours about Destiny 3 have already started circulating over the past few months, with the sequel supposedly due for release in 2020. Apparently, the game will be aimed at hardcore gamers.
Source: PlayStation Store