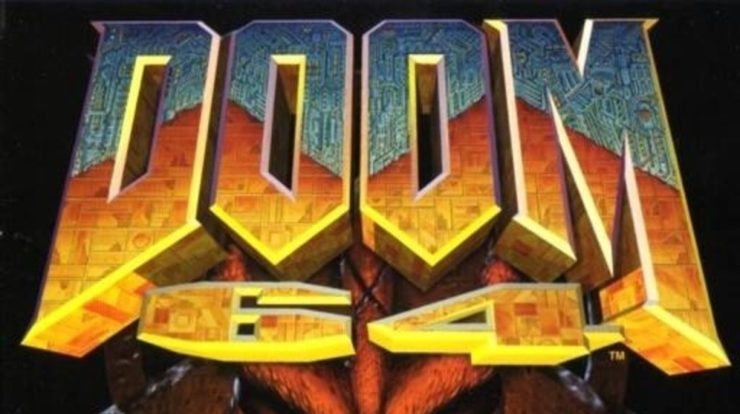 Fresh evidence suggesting that DOOM 64 is getting spruced up for modern platforms has surfaced recently, with the Australian Classification Board posting a new rating for the Nintendo 64 shooter. DOOM 64 was previously rated by PEGI for PS4 and PC.
Nothing official has been confirmed by id Software or Bethesda at this point, but given that DOOM, DOOM 2, and DOOM 3 were recently ported over, there's no reason why DOOM 64 won't get the same treatment.
DOOM 64 Could Be On The Way
So, what's the deal with DOOM 64? Let's have a little history lesson. Developed by Midway Games, DOOM 64 launched for Ninty's cartridge-based system back in 1997, and is billed as a full sequel to DOOM 2. The game features unique sprites and 32 stages, so it's not just a simple port of a previous game.
Related Content – DOOM 3 PS4 Review
In addition to featuring all the weapons from DOOM 2, DOOM 64 also throws in a new weapon in the shape of the Laser, which eats up the same ammo as the plasma gun and BFG 9000. Fun fact: this is the first and only appearance of the weapon in the series to date.
DOOM 64 was originally pencilled in as a launch title for the N64 in North America, but id Software delayed the release to allow Midway to make some last-minute tweaks to the project. Th game features a soundtrack composed by Aubrey Hodges, who also contributed to the PSOne version of DOOM.
Looking ahead, the next chapter in the pioneering first-person shooter franchise, DOOM Eternal, will be released for PS4, PC, Nintendo Switch, and Xbox One on November 22. QuakeCon offered a look at the game's multiplayer mode, which sees two players, a demons, squaring off against the other remaining player, who controls the Doom Slayer.
Tim Willits, a key member of the development team at id Software, confirmed just prior to QuakeCon that he would be leaving the studio after 24 years with the company. He's since revealed that he has joined up with World War Z developer Saber Interactive.
Source: Bloody Disgusting