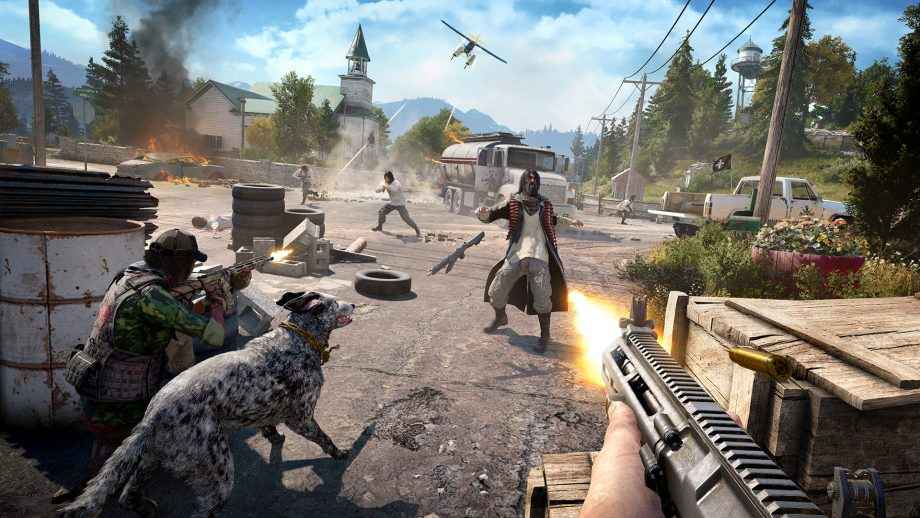 Alongside many other collectibles, including silver bars and vinyl crates, at some point you'll be hoping to find the Far Cry 5 Silo Locations. In this guide to finding all silos in Far Cry 5, we're going to show you where they're located.
The Far Cry 5 map is huge, so you'll save precious time once you pick up the quest. Your hunt to find silo locations will begin in John's Region once you've picked up the side mission, Light 'Em Up.
The aim is to destroy this silos which can be found across John's Region on the map. Like silos in real life, you'll find most of them in or around farms.
Far Cry 5 Silo Locations
1.Head to Rae-Rae's Pumpin Farm, and check the left-hand side of the house as if you were standing in front of it.
2.North-East of Rae-Rae Pumpkin Farm, just to the East of the where the bridge begins to cross the water, you'll find Gardenview Orchards.
3.North-West of Fall's End, you'll find Bradbury Farm. It's just to the South-East of the Lamb of God Church across the road.
4.To the East of Fall's End, just South-East of Redler's Creek, you'll find the Silo at Sunrise Threshing.
5.Right by Redler's Creek there's another silo at Red Farm Supply.
6.In the same area, South-East of Redler's Creek, across the river, you'll find one at Hyde Barn.
Other silos can be found at:
Holland Valley Station
Parker Laboratories
Seed Ranch
Strickland Farm
Red's Farm Supply
Kellet Cattle Co
Bradbury Hay Field
Flatiron Stockyards
Far Cry 5 Guides