It's fair to say that sometimes we all just need a pick me up. Sure, there's a level of escapism that is implicit with all games to varying extents, but there are a select few that truly move the needle, and which make you feel truly better or enriched for playing them – especially when you're down among the doldrums.
So in the spirit of that sort of self-help, we've put together a constantly updated feature which encompasses some of the most emotionally helpful and soul-enriching games on PS4.
PS4 Games That Will Heal You (Or At Least Make You Feel A Bit Better)
Donut County (Also Available On – PC, Nintendo Switch, iOS & Mac)
A story based physics game with a delightfully vibrant veneer, Donut County puts players in control of a villainous racoon called BK who, with the aid of his matter swallowing device (don't ask), is tasked with conjuring up massive holes to swallow the titular county in its entirety.
Though from a functional perspective Donut County is quite literally a game about creating holes and trying to fit a range of odd shapes (and people) into them, it's also a quasi-comical meditation on loneliness, material wealth and how, when you bring folks together, you can find the warmth that sits at the centre of all of us. Proper redeeming stuff, this.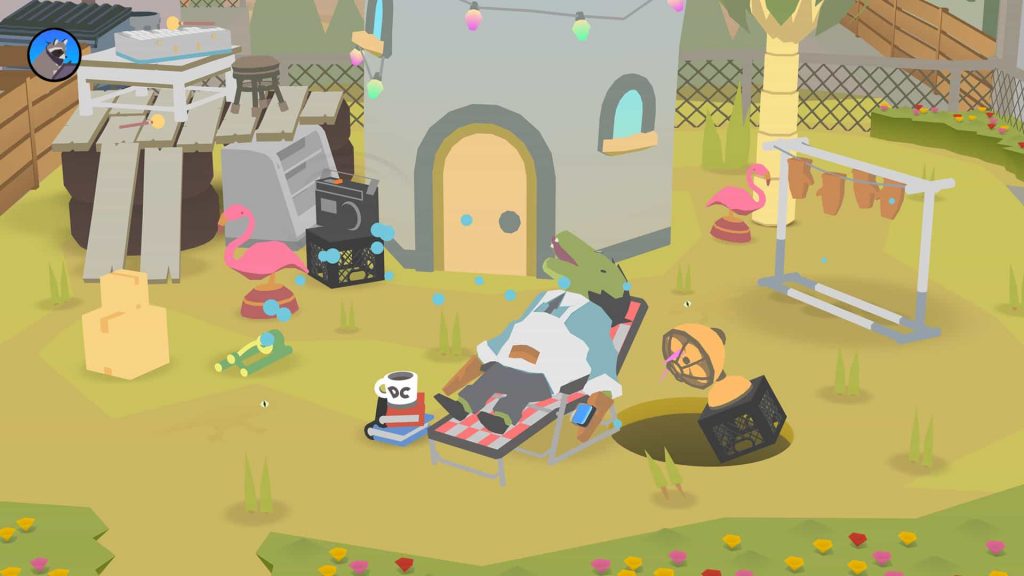 Eastshade (Also Available On – PC, Xbox One & Mac)
Put into the shopworn shoes of a shipwrecked travelling artist, Eastshade is a peaceful odyssey quite like any other. Promising an ailing parent to paint a series of legendary landmarks, players must make their way through the titular Eastshade island, helping out the locals and trading in paintings as a form of currency to proceed further in this combat bereft adventure.
An astoundingly beautiful effort awash in a kaleidoscope of nature's bountiful flora and fauna, Eastshade is not only a staggeringly attractive affair, but it also cements itself as one of the best feel-good games of the year too. Want to help folks and explore an idyllic rural community? Eastshade is for you.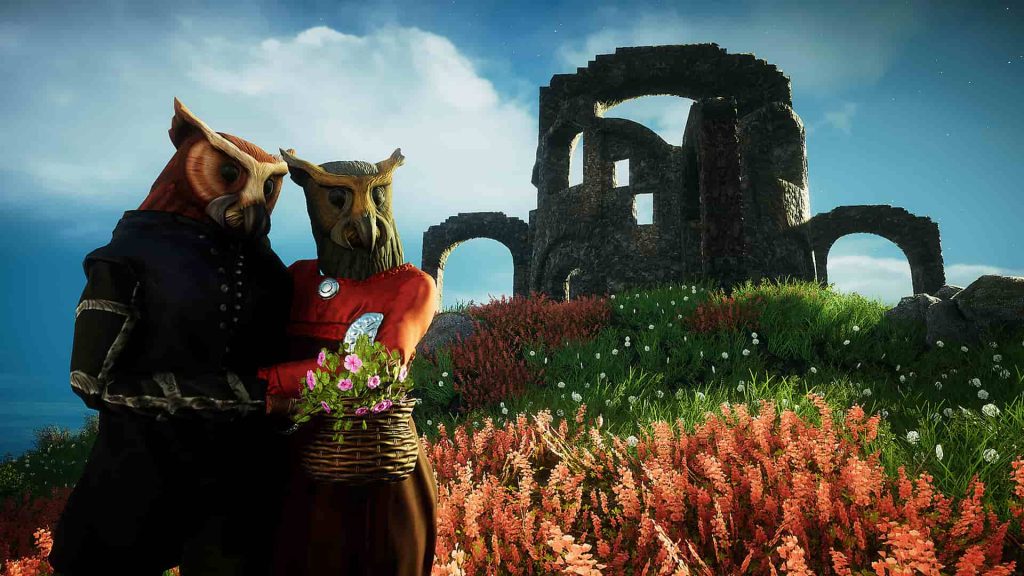 Related Content – Best PS4 Indie Games – Excellent Games Everyone Should Play
Ghost Giant (PSVR Only)
As a disembodied spiritual presence, Ghost Giant has players using their ethereal limbs to aid a lonely little boy called Louis, for whom nothing appears to be going right in his life. From aiding him in his wholesome dealings with the local townspeople and supporting him as he helps out his troubled mother, players will solve puzzles and eavesdrop on the local townsfolk in addition to pulling the odd prank should the occasion call for it (which it often does).
More than just a feel good story, Ghost Giant distills the meaning of friendship and weaponises it with the sort of cheek blushing warmth that very few other offerings in the medium have been able to accomplish.
Sayonara Wild Hearts (Also Available On – Nintendo Switch, PC, iOS & Mac)
Showcasing a furious, unfurling three-dimensional tapestry of vibrant colour and neon-steeped vistas, Sayonara Wild Hearts takes the old school arcade score chasing template and brings it kicking and screaming into 2019 with sense-shattering verve.
A dreamlike odyssey with breathtaking style to spare that has players riding motorcycles, skateboarding, dance battling, shooting lasers, wielding swords, and shattering hearts at breakneck speed, Sayonara Wild Hearts is a hyperkinetic tale of heartbreak and love that unfolds against the backdrop of a limitless imagination.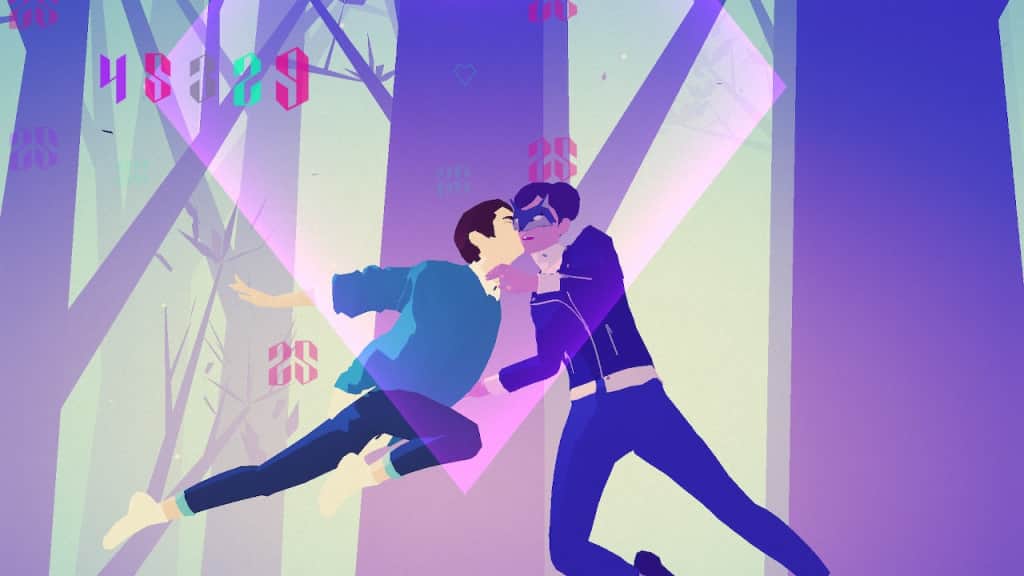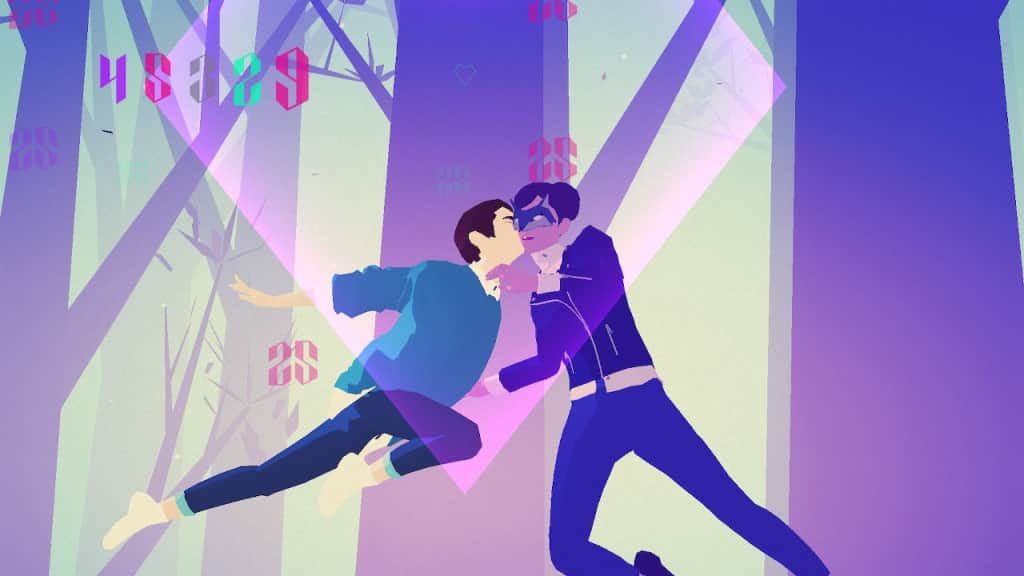 Related Content – The Best PS4 Exclusives
Songbird Symphony (Also Available On – Nintendo Switch, PC & Mac)
Awash in enough charm to keep you smiling like a giddy fool for days after the end credits have completed their inexorable, upward scroll, Songbird Symphony tasks players with taking control of an orphaned bird called 'Birb' (I kid you not).
Responsible for discovering the origins of this cute, wayward avian, Songbird Symphony is a celebration of love, friendship and music, as our little feathered friend cheerfully chirps and serenades with song to change the environment around him and bring happiness to everyone he meets. Quite honestly, games don't get much more uplifting than Songbird Symphony.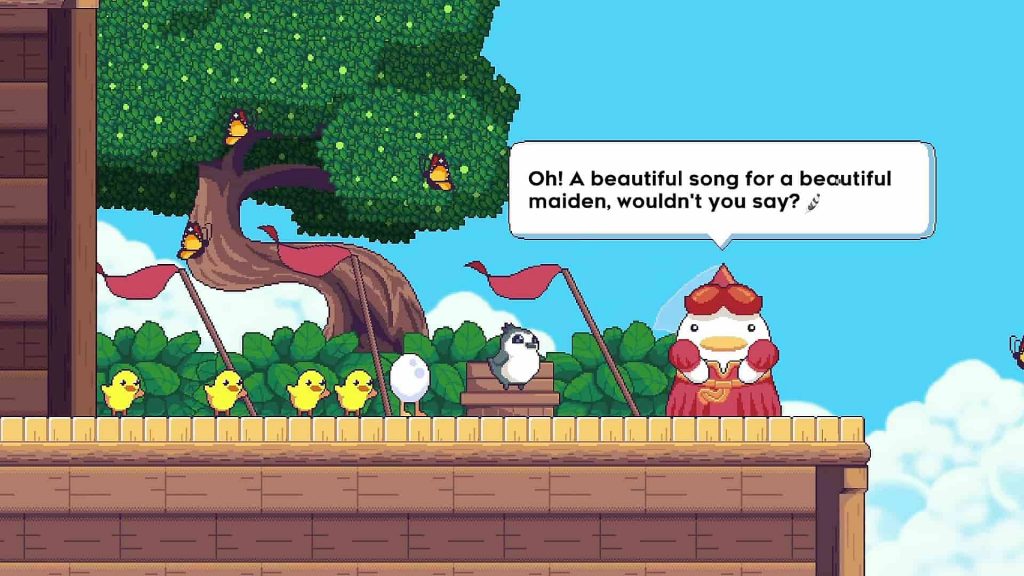 Tetris Effect (Also Available On – PC)
Probably the closest a video game will ever get to affecting a state of legitimate zen in the player, Tetris Effect takes the more than 30 year old base concept of its namesake and reinvigorates it through a contemporary lens.
Though Tetris Effect meaningfully iterates upon the design of its legendary heritage with a range of new modes and challenges, it's really in the impeccably psychedelic, yet relaxing audiovisual presentation that Tetris Effect lingers long in the soul. Like a never ending, spirit-affirming trip without a comedown, Tetris Effect will hold you enraptured for every second up until the point you hit that power button. Oh, and Tetris Effect even has a Zen mode built specifically for chilling out – so it gets bonus points for that too.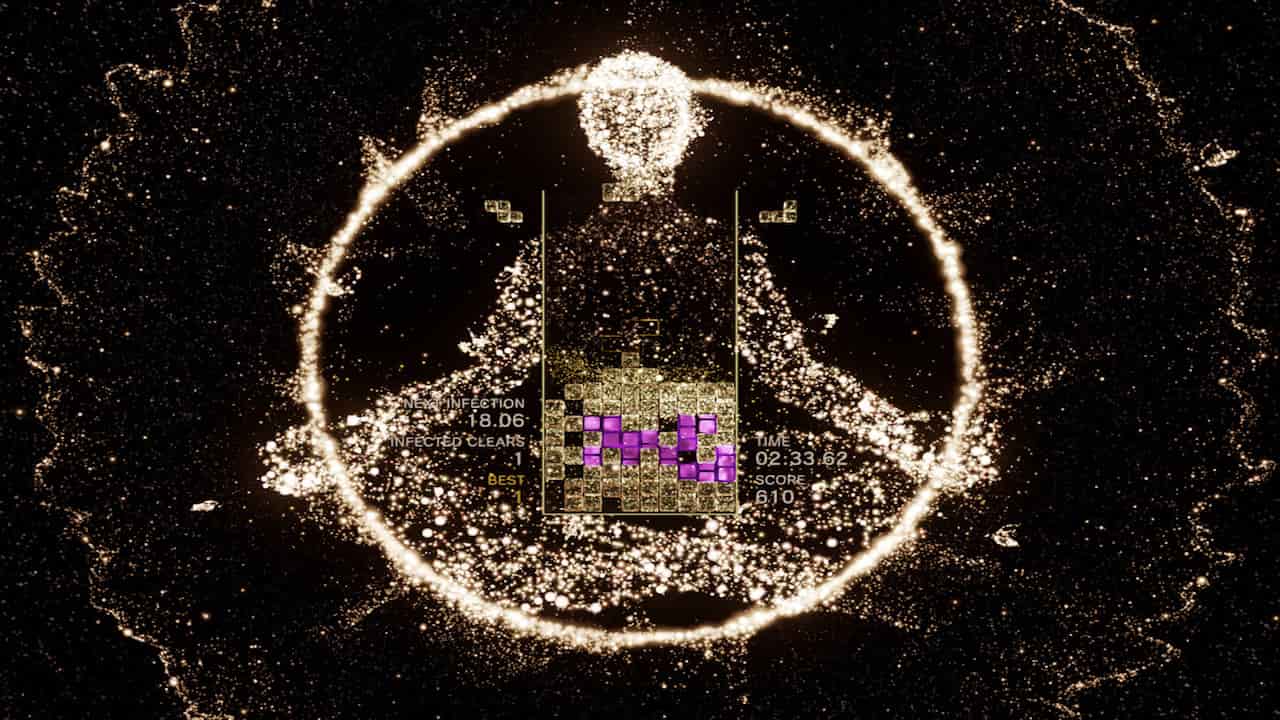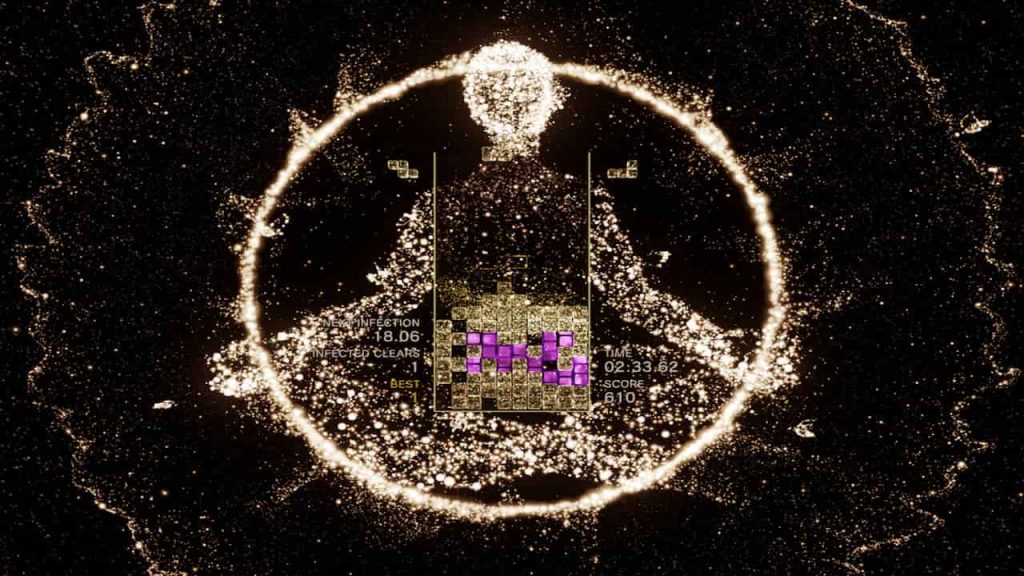 Related Content – The Best PSVR Games
The Little Acre (Also Available On – Xbox One, Android, iOS & PC)
Taking place in 1950s Ireland, The Little Acre is a point and click adventure of a notably different kind. As father and daughter combo Aidan and Lily try to discover the whereabouts of Aidan's missing father, a wayward scientific experiment sees both transported to a alien world where not everything is as it seems.
Framed with beautiful hand drawn art and animation and a roundly charming narrative that actively extols an upbeat message of friendship and discovery, The Little Acre is a fantastic little adventure that anyone of any age can enjoy.
Undertale (Also Available On – Nintendo Switch, PC, PS Vita & Mac)
Completely separating itself from its RPG genre brethren, Undertale is an adventure with a difference – combat and confrontation are completely and utterly optional. As a lost human youth trapped in a subterranean world stuffed with monsters of every imaginable shape, size and hue, Undertale weaves a grand adventure about making friends with your foes rather than fighting them and avoiding making their day as bad as your own.
An ultimately sensitive work bolstered by a heartwarming soundtrack and a cast of charismatic characters, Undertale not only has a delightful number of dogs that you can speak and interact with, but it also allows the player to date a skeleton too (if you wish). Happy days!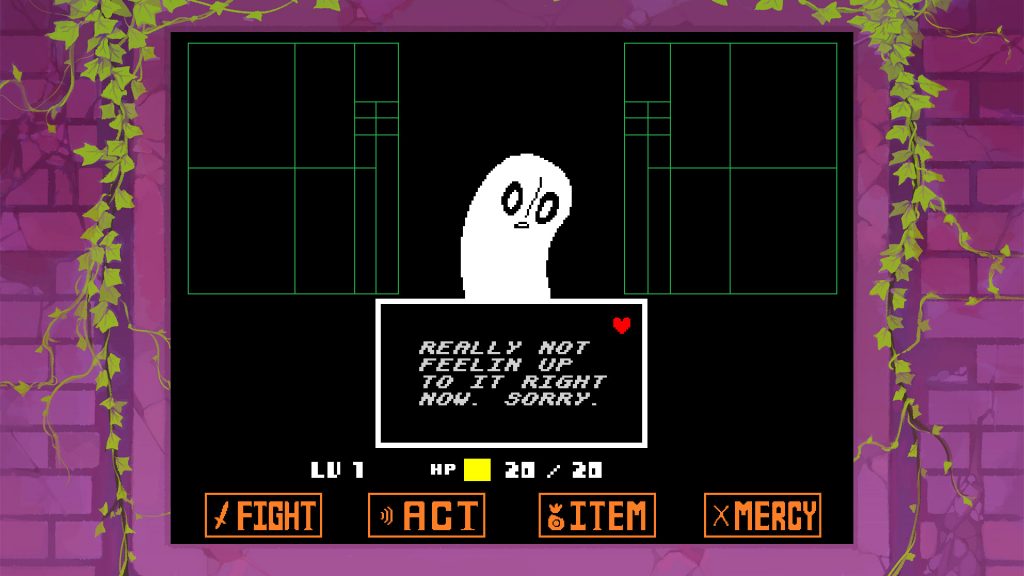 Related Content – PS5 FAQ – Everything You Need To Know
Wattam (Also Available On – PC)
A tender meditation on the nature of having fun and the boon of friendship, Wattam is an outwardly bizarre looking effort that can be played in solo or with a friend (family members count too!), where you'll meet all sorts of odd creations, ranging from talking toilets to jolly telephones.
At its core, Wattam is a wacky physics adventure that is all about making as many friends as possible while goofing off in a variety of physically implausible ways where you'll leap, explode, float, shout and laugh with aplomb. Simply put, Wattam is the epitome of making and having fun with new friends that can be thoroughly enjoyed alone or with friends and family. Good stuff.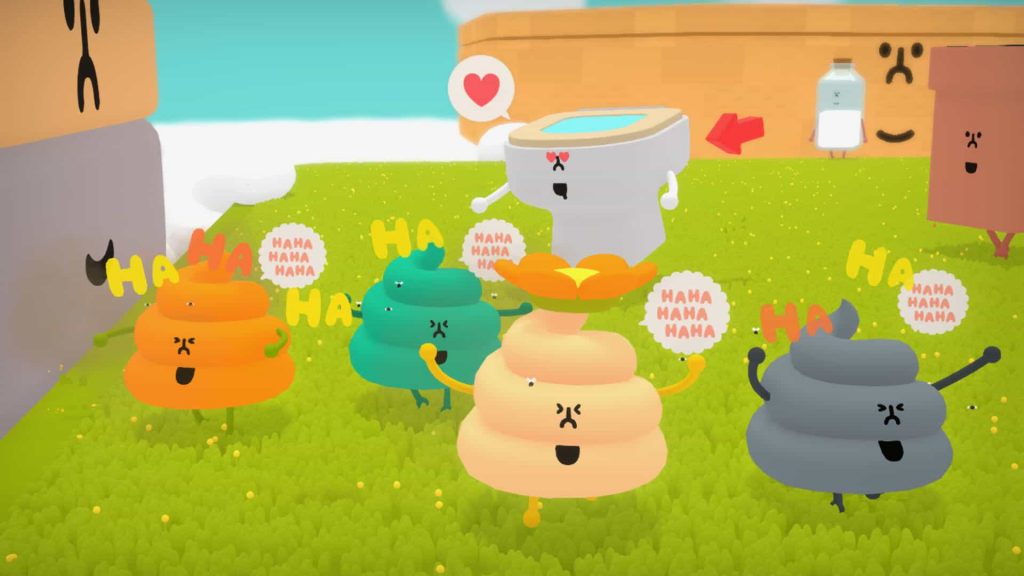 What PS4 games do you play to help improve your mood or lift you out of the doldrums? Let us know your favourites in the comments below this article!