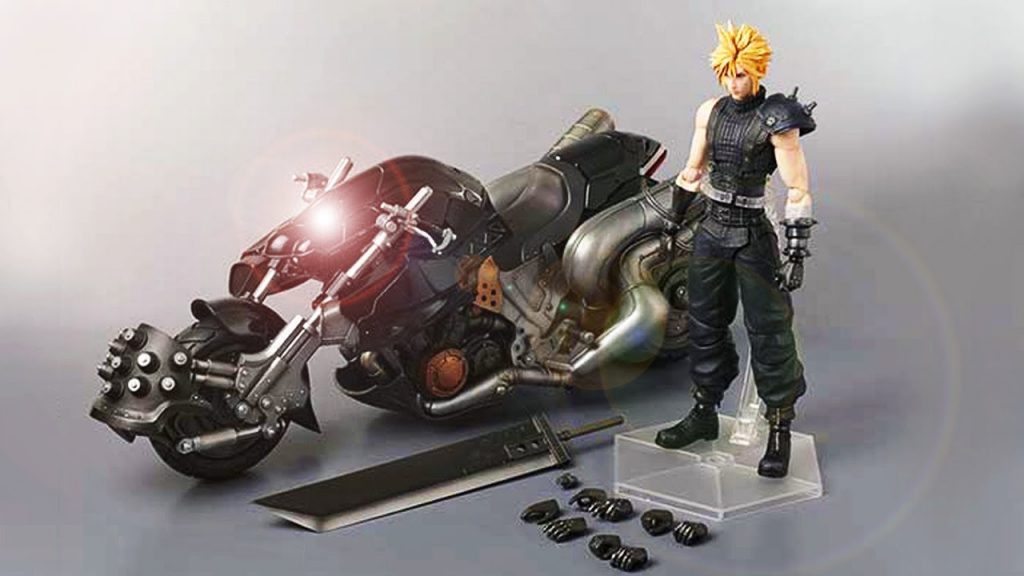 In case you missed it, the wallet-draining Final Fantasy 7 Remake 1st Class Edition includes a stunning Cloud Strife figurine from Play Arts Kai, complete with his signature motorbike from the game. Now, Square Enix has released a new video of the figurine, offering a 360 degree view of the spiky-haired protagonist in all his glory. It looks pretty neat, too.
Final Fantasy 7 Remake 1st Class Edition Figurine Detailed
In addition to the Cloud statue, the Final Fantasy 7 Remake 1st Class Edition features a copy of the game, an art book, mini-soundtrack, steelbook, plus some in-game bonus content. It's not cheap, though; expect to pay £259.99 for the set, and it's only available in limited numbers to boot.
Final Fantasy 7 Remake is slated for release on March 3, 2020, although this is only the first instalment in a multi-part project that takes place entirely in the city of Midgar. Square Enix has admitted it isn't sure how many episodes it will release, but has said that development of future parts will be 'more efficient.'
The company has also hinted that the project may come to PS5 at some point, which does make sense considering future instalments are unlikely to be limited to Sony's current-generation console. Still, the first chapter is going to be pretty meaty; it ships on two Blu-ray discs, and will include additional content not seen in the 1997 version.
Here's the official blurb on the game for those who haven't played the original:
"The world has fallen under the control of the Shinra Electric Power Company, a shadowy corporation controlling the planet's very life force as mako energy. In the sprawling city of Midgar, an anti-Shinra organization calling themselves Avalanche have stepped up their resistance. Cloud Strife, a former member of Shinra's elite SOLDIER unit now turned mercenary, lends his aid to the group, unaware of the epic consequences that await him."