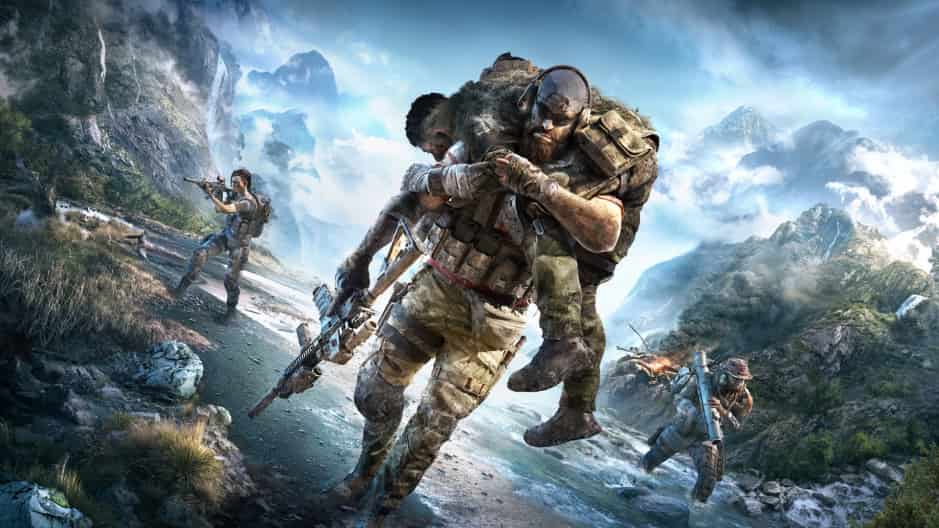 At Gamescom 2019 Ubisoft released a brand new trailer for its upcoming Tom Clancy effort, Ghost Recon Breakpoint.
Ghost Recon Breakpoint Ghost War Gameplay Trailer
This new trailer focused on the PvP mode of the game Ghost War. This mode features intense 4v4 tactical battles in open and diverse environments. Ghost War features two modes:
Elimination: A 4v4 death match team mode with a tactical twist. In this mode, you'll need to hunt down and eliminate the enemy team.
Sabotage: A 4v4 game mode where one team tries to plant a bomb while the other team tries to defuse it.
The Elimination mode will feature a shrinking combat zone to avoid situations where players don't fight each other. This zone will close in on players at the end of a round, forcing them to engage one another. The zone's placement is randomised with each match.
You can watch the brand new Ghost Recon Breakpoint Ghost War Gameplay trailer below:
The Gamescom convention hosts almost every major publisher in the industry, including Sony Interactive Entertainment. The convention kicked off with Gamescom Opening Night Live a reveal show hosted by Geoff Keighley, the Creator of The Game Awards. You can rewatch the livestream here.
If you need to keep up with all the announcements from the show you can head over to our landing page for the event which has every announcement made during the show. You can also see the announcements as they happen by heading to our Gamescom 2019 Feed.
Developed and published by Ubisoft, Ghost Recon Breakpoint releases for PS4, Xbox One and PC on October 4, 2019.
Related Content – Ghost Recon Breakpoint News