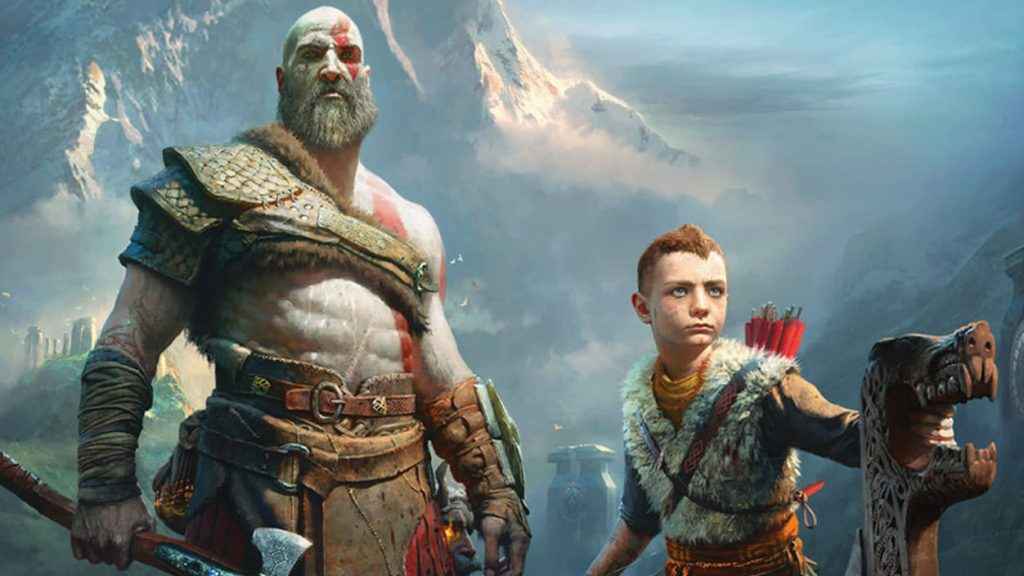 The God of War PS4 Preload date has been confirmed, and it's right now! Yes, you can download God of War if you preordered right at this very second from the PlayStation Store.
Preload for God of War begins on April 18, two days before the official launch. If you've pre-ordered, make sure you have the auto-download box ticked so it starts downloading on this day. And check out the God of War review, check out the full list of review scores, and why not take a look at our best God of War games feature?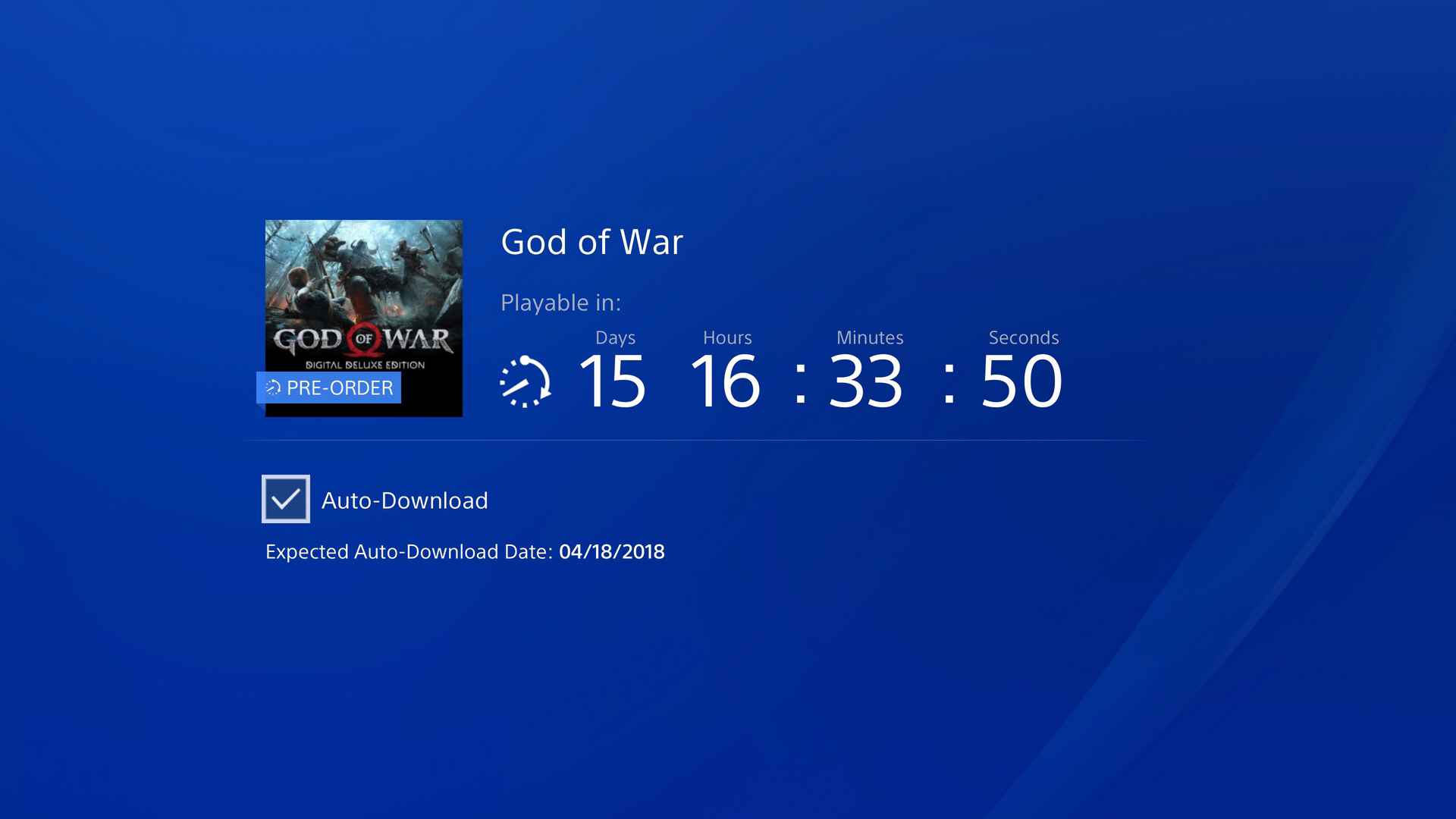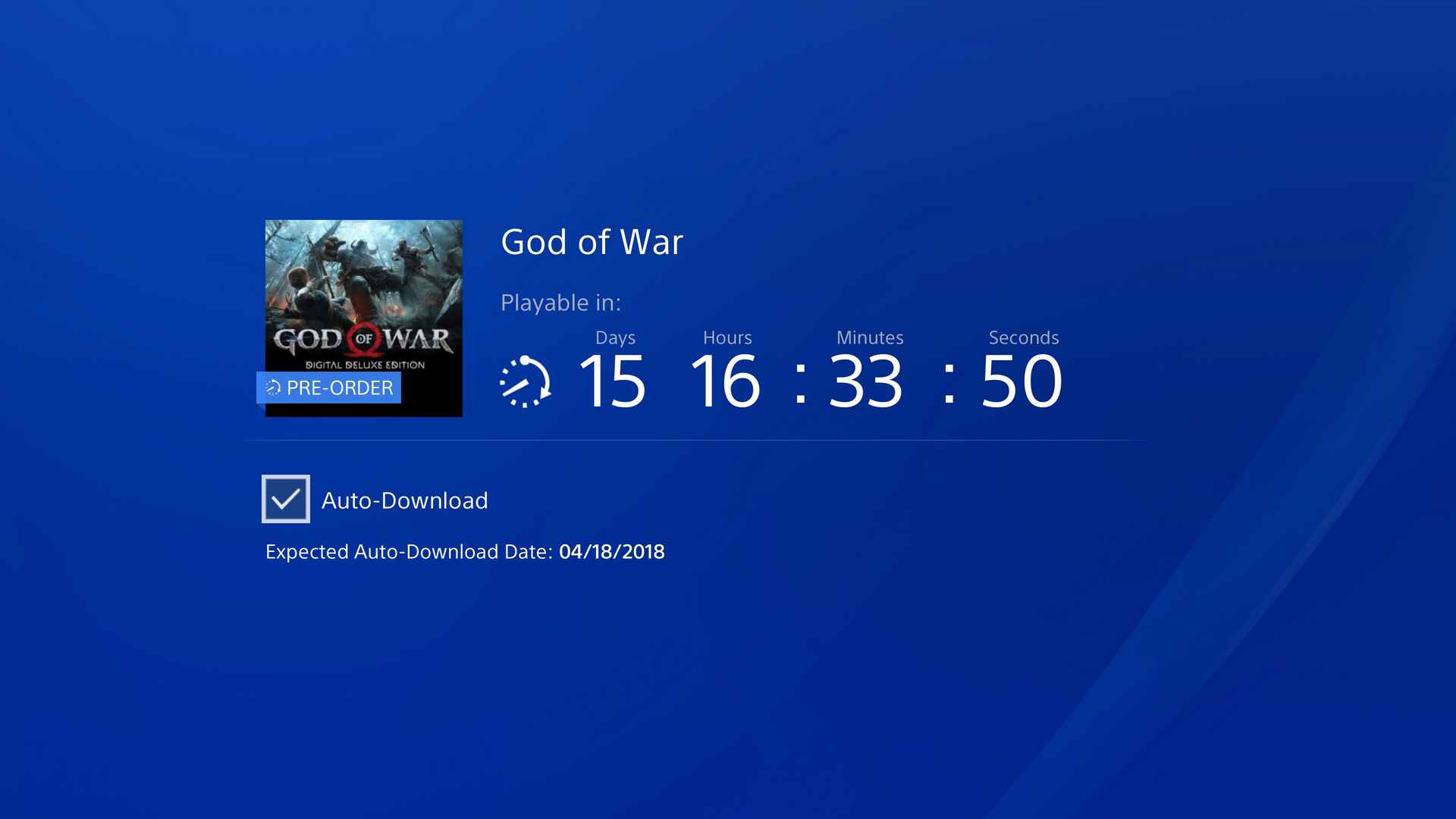 There's also a countdown to God of War launch timer, which confirms that the game unlocks smack bang on the stroke of midnight EST on April 20, 2018. So, God of War PS4 will be playable immediately on launch day! Though we understand that it will be available to play at midnight no matter which region you're in, Gamespot is reporting that it will actually unlock at 9pm PT. So if you're on the West coast, you may be able to play it early, though we haven't had this officially confirmed.
Earlier this week, we also discovered the PS4 file size for God of War which will weigh in at 44.46GB. Judging by the latest gameplay, God of War PS4 is looking fantastic. On PS4 Pro, players can expect 2160p checkerboard rendering, giving a decent bump in quality over the PS4 version.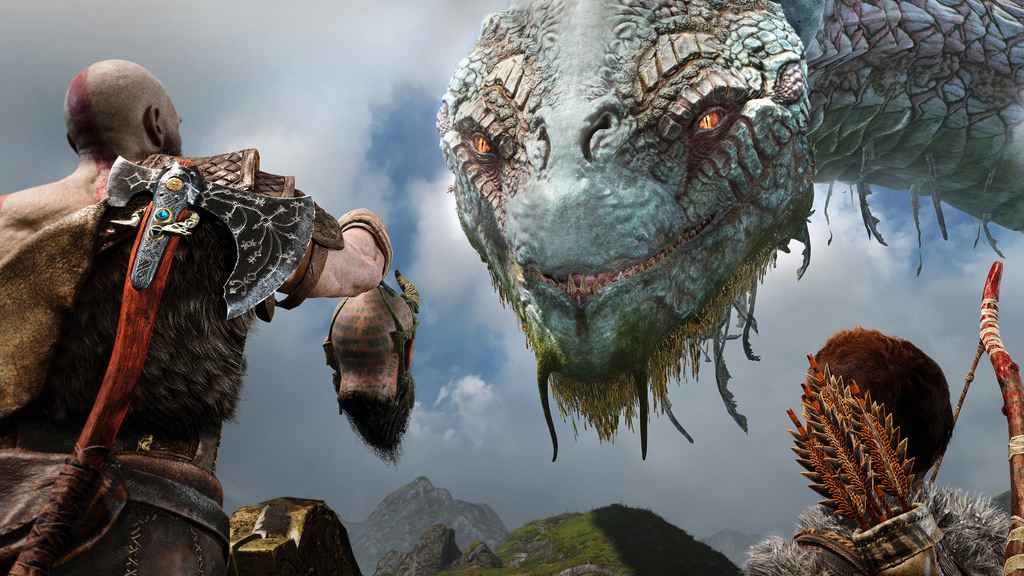 In Sony Santa Monica's latest game, players will control Kratos and his son Atreus as they venture through Norse Mythology fighting beasts like ogres and trolls. Gameplay has been switched up somewhat compared to the last God of War game, with players using Kratos' axe to throw at enemies, rather than his traditional double-chained blades.
They'll be boss battles, crafting and plenty of puzzles to solve as players enjoy the eight game in the epic PlayStation exclusive series. What's not to like?
More God of War News