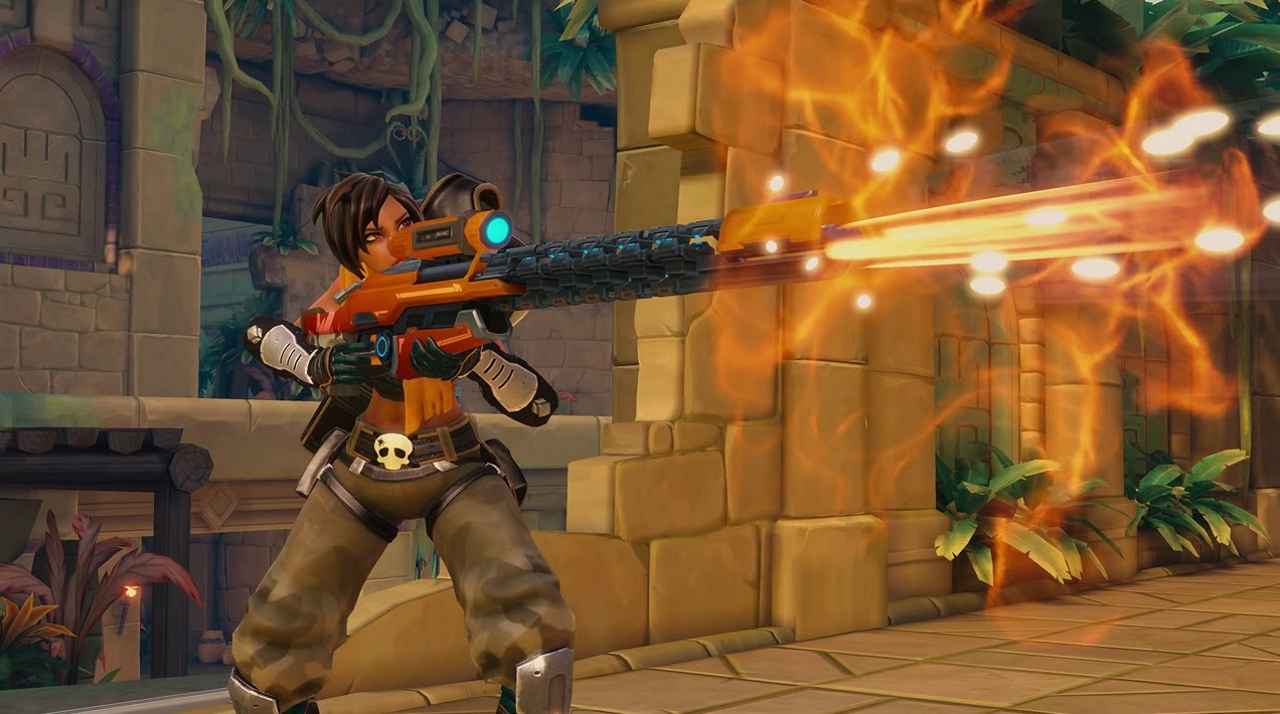 Know the latest Realm Royale player count and its effect on the game's future.
Realm Royale made quite the buzz in the online gaming world when it was first released in PC. Indeed, Realm Royale received a warm welcome gaining well over 4 million players in a short time. Then this just last month, developer Hi-Rez Studios released the beta test of Realm Royale on PS4. However, the Realm Royale player count as of today is probably not what Hi-Rez expected.
Real Royale Player Count Lookback
Realm Royale's 24-hour peak number of players is about 7,300 as of this writing. Realm Royale players reached 7,522 in the last 30 days with 15, 814 peak players.
These stats had a slight increase by the end of July with 9,171 average players and 23, 576 players.
Realm Royale's peak season was during June 2018 when it was initially released with 32,811 average number of players. Later on, it boomed to a massive 104,557 peak players. And it made it to the top 4 following long time running online shooting and battle games such as Battlegrounds, Dota 2, and Counter-Strike Global Offensive.
Realm Royale Player Count Falling
As per the Steam Online Charts, Realm Royale is still in the top 100 most played games. However, Realm Royale fell to rank 72 slots with only about 4,600 players every hour. Their percentage gain decreased by -17.98% in the last 30 days and -72.05% just this July. So clearly, Realm Royale player count is dropping every day. And releasing Realm Royale PS4 did not seem to work to make their stats high (though the game has yet to be fully released on PS4).
How did this happen?
Hi-Rez Explained Decrease in Realm Royale Count
Realm Royale's launch was a blast on PC, but things started to fall out of hand when the 3rd patch for the Forge was released. Players loved how the Forge works but not the third patch where Legendary weapons would appear randomly in the map. Hi-Rez tried to fix the problem with craftable Legendary Class weapons but it was too late.
Many players have left, leaving negative comments in reviews on both Reddit and Steam.
Hi-Rez Studios still remains positive with Realm Royale's future. Rory Newbrough (Realm Royale producer) said, "I don't think any piece of feedback is ever invalid. There's always a grain of honest, true thought-process in everything. Just wait a couple of days until the next patch and then tell us how you feel."
What do you think of Realm Royale Player count status? Can they bounce back again? Get more Realm Royale updates and guides below: