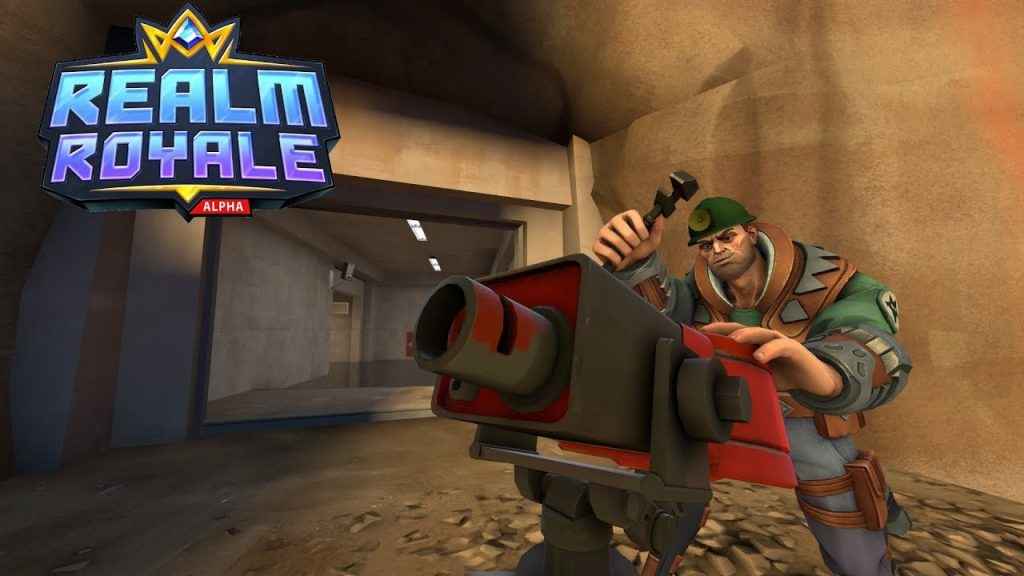 Realm Royale Engineer Guide abilities, legendary weapons, builds, and tips.
Our Realm Royale Engineer Guide PS4 gives you complete details on how to use Engineers to your advantage. Jump in and get to know why you need to have the Engineer class in your team.
Passive Ability Bonus Realm Royale Engineer
Engineers are known for installing shields, launching turrets and healing allies. They also have an incredible jumping ability, making movement one of their main advantages during matches. If you choose to be an Engineer, you'll also gain additional 5 Armor per second. Additionally, you'll be able to continue to fight even if you get hit because you'll regain defense at a rapid rate.
Realm Royale Engineer Legendary Weapon
The Plasma Launcher is another powerful weapon among Realm Royale Classes on PS4. This Engineer's legendary weapon can inflict a huge damage of 800 for a straight hit. If you struggle in aiming, we recommend it for you because it still splashes 400 damage in case you miss the shot. However, the Plasma Launcher only really works best for close attacks as the range is shorter than other guns. Its fire rate is quite slow too, at 1.0 shot per second.
All Abilities Realm Royale Engineer Guide
Thrust – jet upwards into the air. Use this ability to shoot targets on the ground while you are high up in the air. You can also get to a bird's eye view of the environment to check for threats. However, its advantage can also be its weakness since you can be easily targeted by hit scan weapons.
Cooldown: 8/7/6/5s
Barricade – install a shield that blocks enemy's attacks for Duration – 4/6/8/10 seconds. The barricade adds protection not just for you but also for your teammates, your Turret, and also your Healing Totem too.
Cooldown: 6/14/12/10 seconds
Deploy Turret – deploy up to two turrets that shoot at enemies. Turrets are Engineers forte, installing offensive units which automatically shoot at enemies within its range. It adds up damage as you continue to deploy turrets and quickly drains opponents' health. This ability lasts for Duration – 25 / 30 / 35 / 40 seconds depending on your rank.
Cooldown: 20/16/12/8 seconds
Fire Bomb – throw a bomb that leaves a pool of fire for 6 seconds. Pair fire bomb with Plasma Launcher for even more damage. Another tip: try to gather your enemies in one place before dropping the bomb. This way they will be all consumed by fire. However, be very careful as you can hurt yourself also with its fire. Its damage is 3/4/5/6% of max HP per tick.
Cooldown: 16/14/12/10 seconds
Healing Totem – Set out a totem that heals allies for duration – 4/6/8/10 seconds. This works best if you are playing in Duos or Squads in Realm Royale PS4. But be mindful that you might be losing offense while using this ability.
Cooldown: 20 / 16 / 12 / 8 seconds
Check out more Realm Royale Engineer Guide PS4 and Xbox One and other Realm Royal Classes guide below: