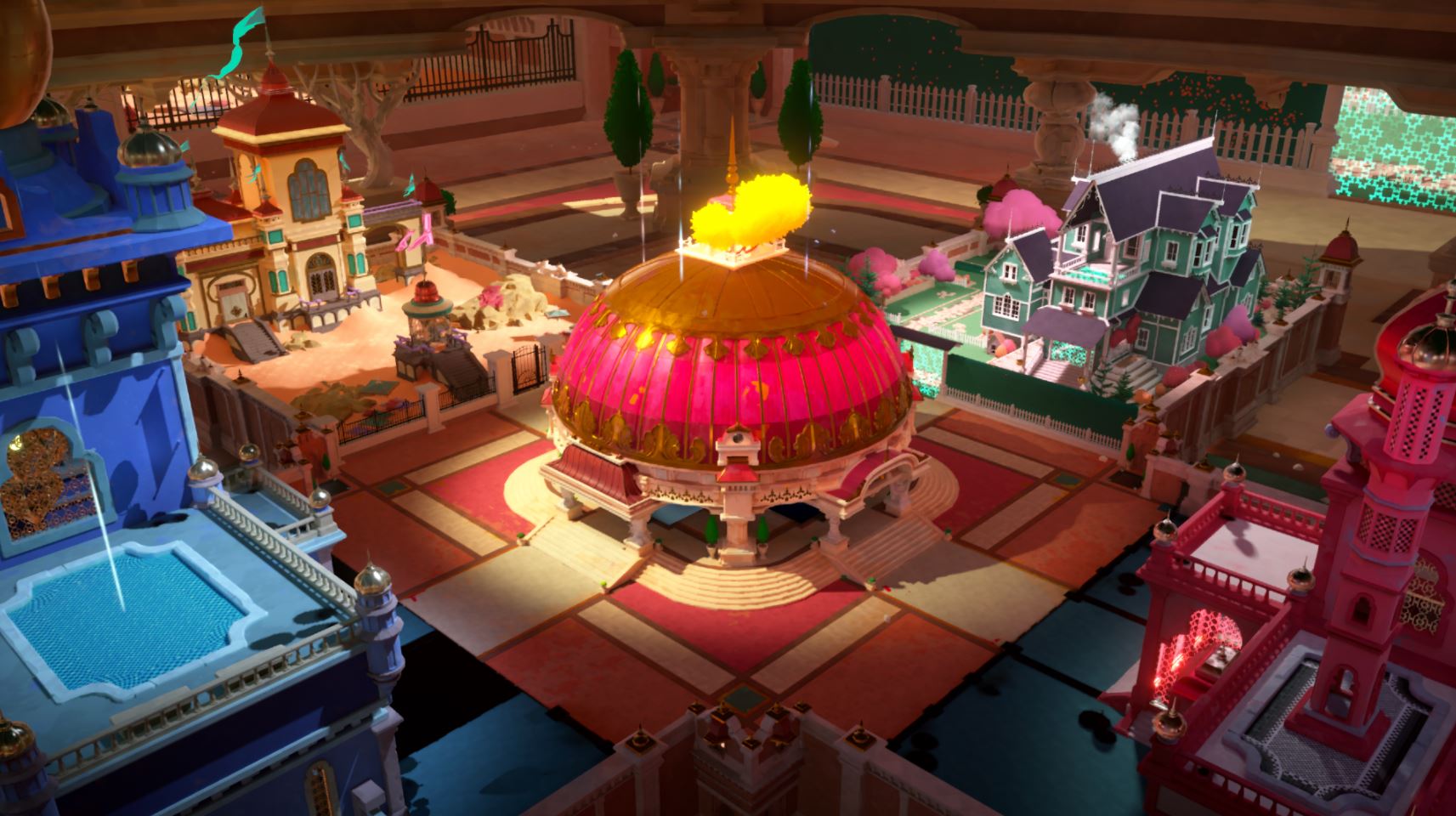 Welcome to our Maquette complete walkthrough, which will highlight all the puzzles, locked doors, and mind-bending challenges Graceful Decay have implemented and present you with every solution so that you can experience Kenzie and Michael's full story together.
In this walkthrough:
Maquette Complete Walkthrough
---
Maquette Walkthrough – The Gardens
The Gardens are the opening area of the game and quite simple to complete. This walkthrough will take you through the path you should take and where you need to go to enter the Maquette itself.
Maquette Walkthrough – The Maquette
The Maquette is the first main level of the game where the majority of the puzzle mechanics are introduced to you and you learn how to manipulate the recursive mechanics in the game to find a way onto the next level.
Maquette Walkthrough – The Gateways
The Gateways builds upon the recursive mechanics by introducing you to using perspectives and additional objects to solve puzzles and get past obstacles, all while exploring the different sizes of the explorable area.
Maquette Walkthrough – The Wedge
The Wedge takes everything you have learned so far and asks you to think on three different levels to explore the four quadrants of the area and help open a church.
Maquette Walkthrough – The Escape
The Escape showcases how Kenzie and Michael's relationship status has affected the world around them, all while you follow a fairly straightforward path to the next stage of their time together.
Coming Soon
Maquette Walkthrough – The Spiral
The Spiral takes you on the Kenzie's journey and emotional spiral, all while implementing the game's recursive features in new ways, with new puzzles.
Coming Soon
Maquette Walkthrough – The Exchange
The Exchange is the conclusion to Michael and Kenzie's journey and has you moving your own environment and solving puzzles all to get to the couple's final moments together.
Coming Soon
Maquette is available now on PS5 and PS4.