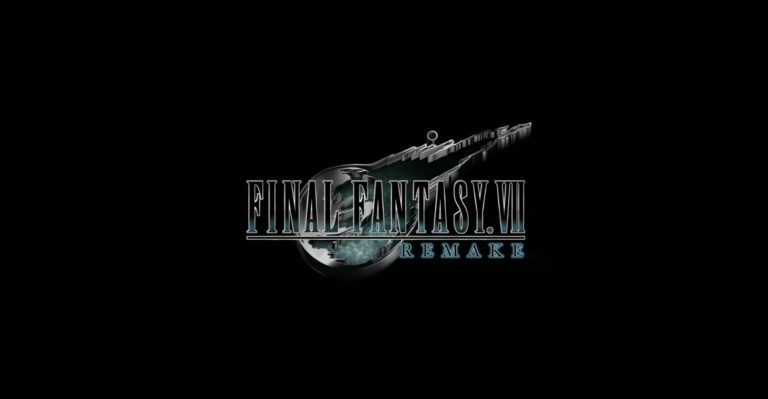 Square Enix has polished off a fresh piece of Final Fantasy VII Remake concept art, offering a look at the bustling streets of Sector 8. As well as the concept art work for the sector, which is located in the city of Midgar, we're also shown protagonist Cloud Strife taking a stroll down one of the streets in an in-game comparison shot.
Final Fantasy VII Remake Concept Art Looks Stunning
Have a butchers at the latest artwork for the highly anticipated PlayStation 4 JRPG below. It's definitely shaping up nicely from the look of things, eh?
Today we're revealing another brand-new piece of concept art, this time of the bustling Sector 8 from #FinalFantasy VII Remake, alongside an in-game screenshot.

Notice the LOVELESS sign atop the theatre on the main road? #FF7R pic.twitter.com/b8ZZVFCvyc

— FINAL FANTASY VII REMAKE (@finalfantasyvii) August 6, 2019
Final Fantasy 7 Remake is scheduled for release on PlayStation 4 on March 3, 2020. It's only the first part of the game, however, and takes place entirely in the city of Midgar. The game ships on two Blu-ray discs, and there's plenty more content featured in the remake than the original, including fresh insight into the city's residents.
Square Enix has said that it isn't sure how many episodes will be featured in Final Fantasy 7 Remake, but has promised development of future instalments will be more efficient. In addition, the studio has suggested that the game will come to the PS5 at some point down the line.
Players who fancy splashing out on the game can pick up the rare Final Fantasy 7 Remake 1st Class Edition, which includes a figure of Cloud on his motorbike seen in the escape from Shinra HQ.
The original Final Fantasy VII launched for the PSOne back in 1997, and is widely regarded as one of the greatest video games ever made. In addition, the game is often cited for increasing the Final Fantasy series' popularity in western territories, and went on to sell over 11 million copies worldwide.
No idea what Final Fantasy VII is all about? Then here's the official blurb:
The world has fallen under the control of the Shinra Electric Power Company, a shadowy corporation controlling the planet's very life force as mako energy. In the sprawling city of Midgar, an anti-Shinra organization calling themselves Avalanche have stepped up their resistance. Cloud Strife, a former member of Shinra's elite SOLDIER unit now turned mercenary, lends his aid to the group, unaware of the epic consequences that await him.