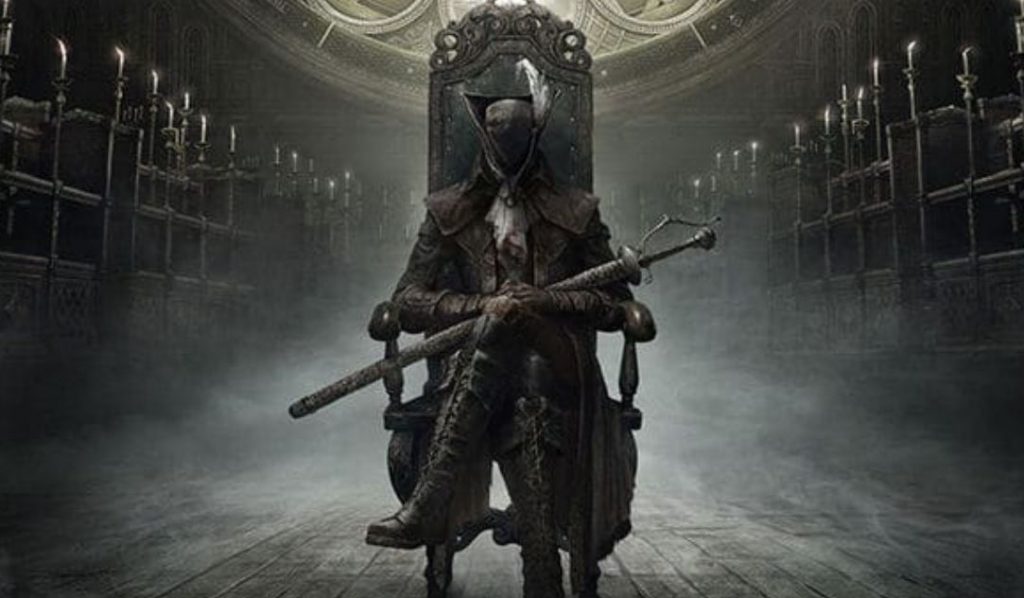 With PlayStation 5 backwards compatibility seemingly capable of enhancing older PlayStation 4 titles when it comes to resolution, framerate and load times via Boost Mode, it doesn't take long before a wish list forms in the mind of titles that would need such improvements the most. So with that in mind, we've got 10 PlayStation 4 games that we believe would benefit most from the PS5's enhanced backwards compatibility capabilities. So without further ado, let's get started!
PS5 Backwards Compatibility – 10 PS4 Games That Need Boost Mode
---
Ark: Survival Evolved
Something of an unoptimised mess even today, it's clear that open-world sandbox survival effort Ark: Survival Evolved would benefit from brute force processing power and time consuming nips, tucks and other optimisations to improve its presentation. With a truly shocking level of performance on base PS4 that lurks around the 640p/720p range with variable performance, and comparable higher 720p/1080p resolution framerates on PS4 Pro, it's clear that Ark: Survival Evolved would gain hugely from a PlayStation 5 sized boost in both resolution and framerate.
Assassin's Creed Unity
Rightfully regarded as one of the most visually astounding Assassin's Creed games ever made, six years on Assassin's Creed Unity still remains a visual marvel with its hugely detailed and evocative depiction of 18th century Paris that boasts the largest crowds ever seen in the series. Because of that, the game often strugglse to maintain a constant framerate in crowded places – even when played on PS4 Pro. Imagine then, how Assassin's Creed Unity might look on PS5 – running at 4K resolution and 60 frames per second. The mouth waters!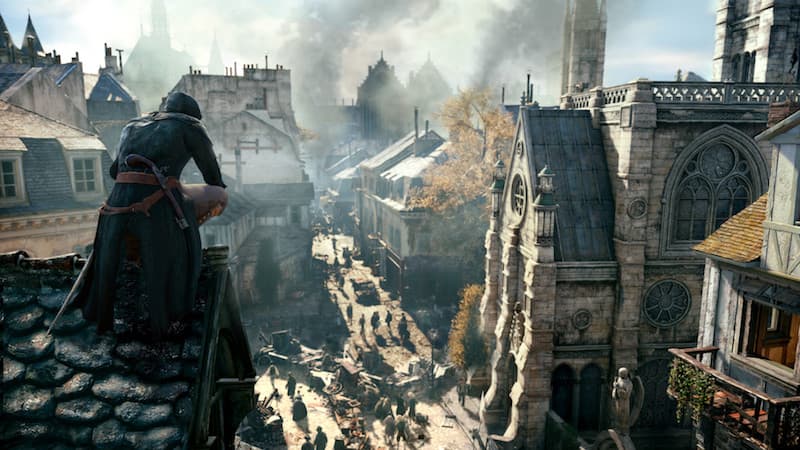 Related Content – Sony Announces DualSense Controller For PlayStation 5
Black Desert
Perhaps the most visually appealing MMORPG made to date, there's no denying that Black Desert is a massive drain on any system that it runs on. Though still attractive in its own right on PS4 and PS4 Pro with detailed environments and exceptionally handsome character models, it's clear that the mammoth amount of additional processing power that the PlayStation 5 will bring could be used to make the popular MMORPG look much more akin to its truly gorgeous and high end PC counterpart.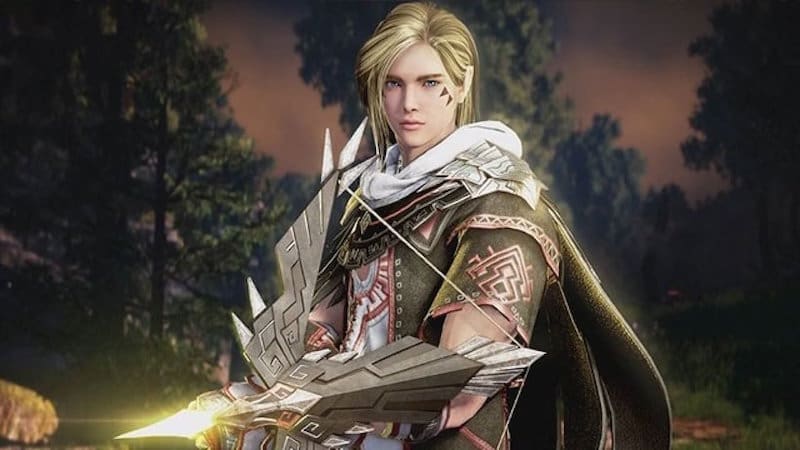 Bloodborne
Arguably more than any other game in this feature, it is FromSoftware's Bloodborne that stands to benefit most from PlayStation 5 powered backwards compatibility enhancement. With a framerate that often dips below 30 frames per second on both base and Pro PlayStation 4 consoles, not to mention some lengthy loading screens and a best case resolution scenario on PS4 Pro, Bloodborne running on PS5 could be a revelation. Again, just imagine it – practically non-existent loading times, a buttery smooth 60 frames per second and a much improved screen resolution that would allow Bloodborne's eye-catching aesthetic to really sing.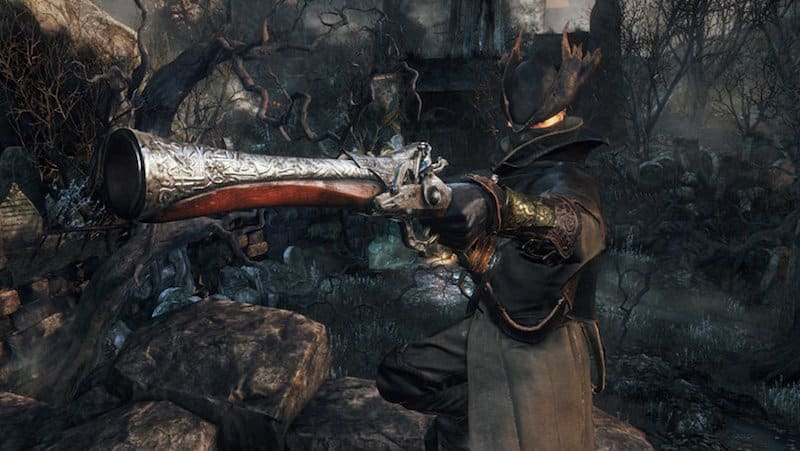 Related Content – PS5 Vs Xbox Series X Specs Comparison – What We Know So Far
Control
One of the most visually impressive titles of this current console generation, Remedy's Control's impressively sophisticated lighting, shadows and physics based gameplay all came at a price. On both PS4 and PS4 Pro, Control's framerate routinely dips during busier scenes, so a big boost in this regard would prove to be very welcome indeed to say the least. Oh, and a much higher resolution wouldn't hurt either!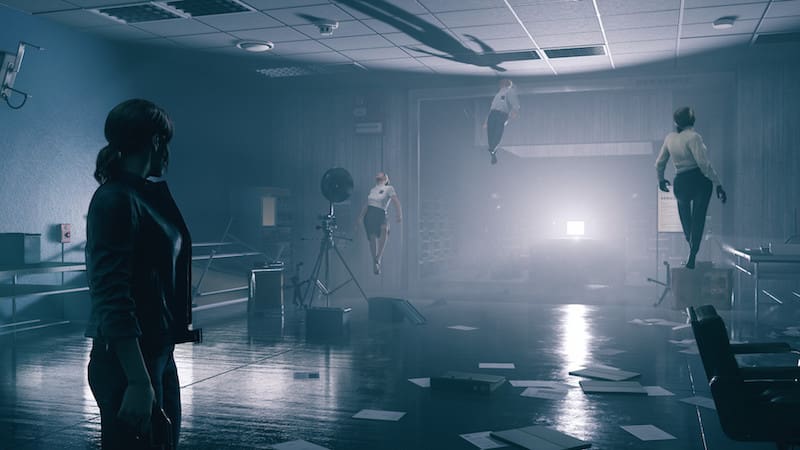 DayZ
There's no getting around it – DayZ is quite the ugly duckling in ways that a boost to resolution and framerate wouldn't comprehensively improve. That said, DayZ would still benefit greatly from both the improved responsiveness that a higher framerate would bring as well as the extra clarity that would result from a higher resolution too.
Related Content – Best Free PS4 Games – Great Games At Zero Cost
Dead By Daylight
Similarly to DayZ, Dead by Daylight is hardly a PlayStation 4 title that is renowned for its visual presentation and yet, the sorts of improvements that PlayStation 5 could bring to it through backwards compatibility would be very welcome all the same. Though a bump in resolution wouldn't really do a whole lot for Dead by Daylight, a much more stable framerate would as the game frequently fluctuates at times when you really don't need it to fluctuate.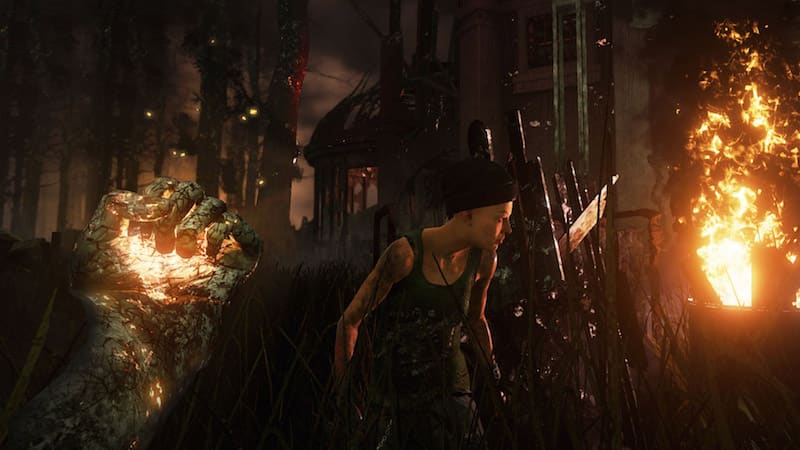 Kingdom Come: Deliverance
A sprawlingly ambitious Skyrim style open-world RPG, Kingdom Come: Deliverance remains something of a stunning looking title on both PS4 and PS4 Pro, with sweeping rural valleys, busy city hubs and towering stone castles. However, the usual caveats seemingly apply here – as the Warhorse Studios developed product frequently experiences drops in framerate where the game is taxing the humble PlayStation 4 hardware the most. With some PlayStation 5 juice behind it however, players could finally get the 4K/60 presentation that Kingdom Come: Deliverance so richly deserves.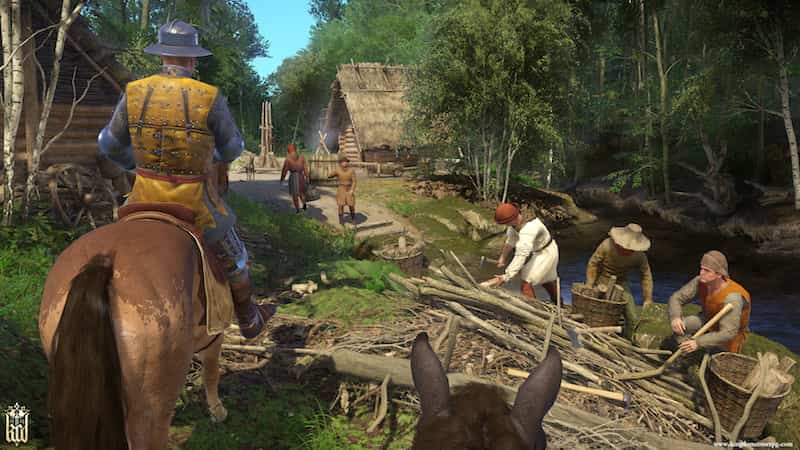 Related Content – All PS4 Crossplay Games – A Complete List
The Last Guardian
Fumito Ueda's stunning PlayStation 4 exclusive is unrivalled masterwork simply on the strength of its artistic direction alone, but on the current generation PlayStation 4 and PlayStation 4 Pro consoles, that vision finds itself somewhat tarnished by an unsteady framerate on the base system, and a compromised resolution on PS4 Pro. With the power of PlayStation 5, Ueda's vision could be fully realised at last with an eradication of loading times, higher display resolution and the sort of super smooth framerate that The Last Guardian really needs to underscore its grand showcase of PlayStation hardware.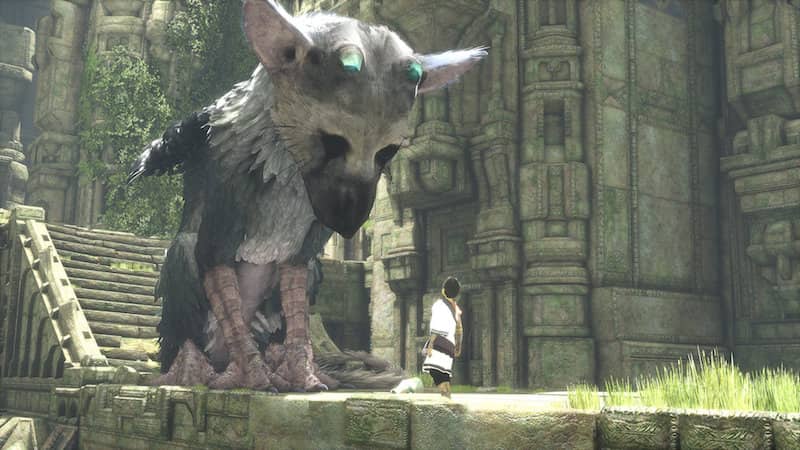 The Witcher 3: Wild Hunt
Even though CD Projekt RED made great strides in optimising The Witcher 3: Wild Hunt for both PS4 and PS4 Pro, the results still remain someway short of what the Polish developer achieved on PC and Xbox One X. With PlayStation 5 that should change, allowing the adventures of Geralt and company to really shine with almost instant load times and the sort of improved resolution and frame rate that we've craved all along.
Related Content – Best PS4 Indie Games – Excellent Games Everyone Should Play
Honorable Mention: Red Dead Redemption 2
An already stunning, generation defining title in its own right, few would dispute that Rockstar's Red Dead Redemption 2 is perhaps the most technically advanced PlayStation 4 title on the market right now. Nonetheless, the notion of having Red Dead Redemption 2 on PlayStation 5 with essentially no loading times, 4K resolution and a 60 frames per second presentation is a very, very enticing one to say the least.