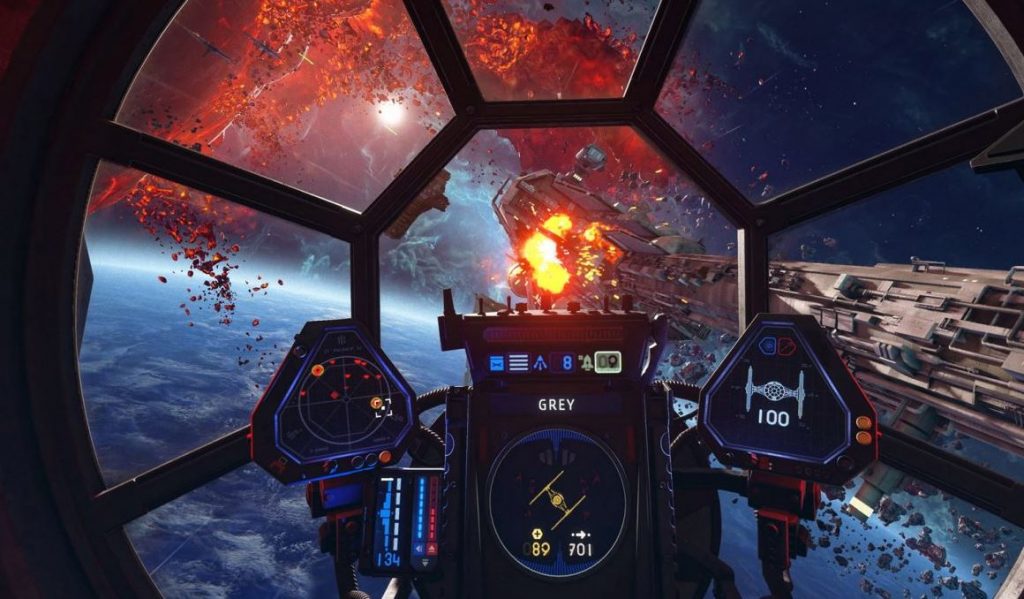 EA Motive's Ian Frazier has revealed that HOTAS (hands-on throttle and stick) support will come to Star Wars Squadrons on PS4 in an update available for the game at launch.
The announcement comes after fans requested support to be added to the game, given that Squadrons will launch on PC with HOTAS Support. And, it looks like the team at EA Motive have managed to put in the behind-the-scenes work to offer that support on launch for all PS4 players.
Star Wars Squadrons was announced earlier this year, offering PSVR support for the entire game. The air combat game, which won't feature microtransactions, will not have a separate PS5 release, with the game only being playable via backwards compatibility. The latest trailer for the game was released back in August and gave us a look at the narrative campaign EA are offering.
Star Wars Squadrons releases for PS4, with PSVR support on October 2, 2020.
Source – [@TiberMoon]