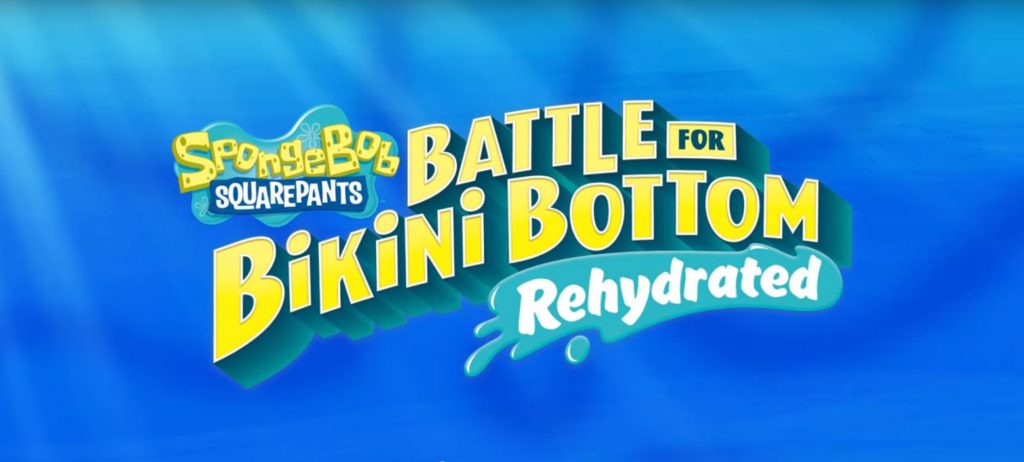 THQ Nordic has just announced SpongeBob SquarePants: Battle For Bikini Bottom – Rehydrated prior to E3 2019. This is the first game reveal they have planned out of three this week.
The game is being developed by Purple Lamp Studios. The Steam Page for the game gives us some more details about the game.
GAME FEATURES

Play as SpongeBob, Patrick and Sandy and use their unique sets of skills
Thwart Plankton's evil plan to rule Bikini Bottom with his army of wacky robots
Meet countless characters from the beloved series

REMAKE FEATURES

Faithful remake of one of the best SpongeBob games ever created
High-end visuals, modern resolutions and carefully polished gameplay
Brand new horde mode multiplayer for up to two players, online and splitscreen
Restored content that was cut from the original game like the Robo Squidward boss fight and more
You can check out the reveal trailer below:
THQ Nordic will be announcing three new games this week. Tomorrow and Friday's announcements will happen at 6pm BST / 7pm CEST / 2pm EST. E3 2019 has already had a bunch of new game announcements including Watch Dogs Legion, Marvel's Avengers, and Outriders.
E3 is set to host eleven different press conferences. You can watch all of the livestreams, as well as every conference pre-show and post-show at E3 2019 on our E3 2019 Livestream page.
Struggling to keep up on the news already? Check out our full E3 Announcements and News list, containing every reveal during the week-long show across all the conferences. You can also check out a variety of rumours that are surrounding the show. If you would prefer to see the reveals as they happen, you can take use our E3 2019 live feed, which will update with the new announcements as they happen.
SpongeBob SquarePants: Battle For Bikini Bottom Rehydrated is coming to PS4. THQ Nordic has confirmed that the game will launch sometime in 2020
What are your thoughts on this announcement? Disappointed or excited?