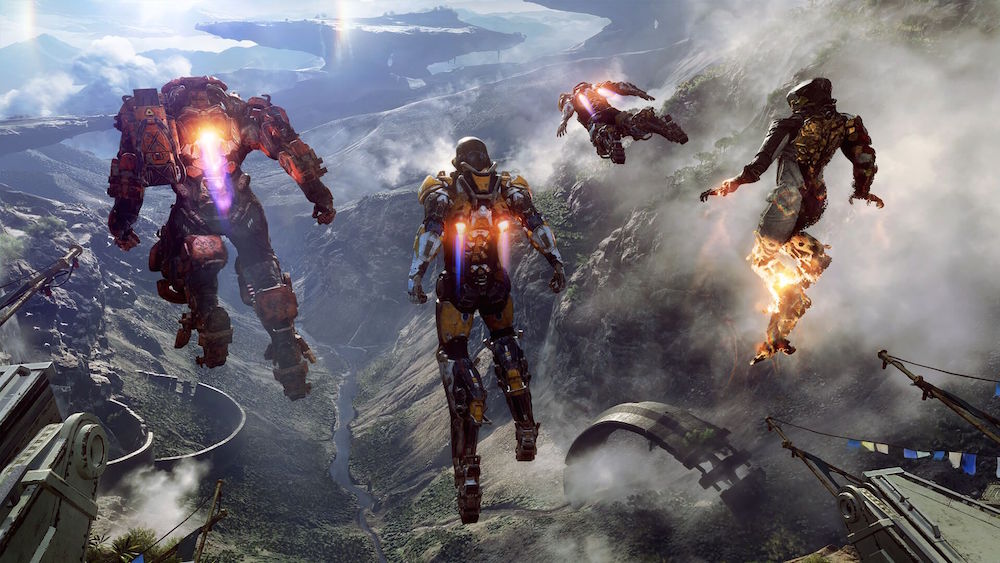 Bioware live service boss Chad Robertson has suggested that Anthem will also be available on PlayStation 5. However, his cryptic tweet could merely be about Anthem being backwards compatible on PS5.
You be the judge.
Responding to a player on Twitter, who asked whether save files from current generation version of Anthem will carry over to the next generation he responded with one word: "Always".
Always…https://t.co/uXwQie4q5H

— Chad Robertson (@crobertson_atx) February 7, 2019
Sounds to us that we can confidently add Bioware to the growing list of PS5 developers planning their next-gen content.
It's going to be interesting to see how well Anthem does. Our initial impressions were fairly positive, though our judgement was partially clouded by server issues during the private and public demo.
However, the surprise launch of EA's Apex Legends, a free-to-play shooter also set in a sci-fi universe, could take away some of those players who were planning on picking up Anthem. Initial reports state that over 10 million players have already dived into the new game.
Anthem is due to release on February 22, 2019. In the game, you take the role of a Freelancer, donning an array of customisable exosuits called Javelins.
The roadmap for the multiplayer shooter looks vast. Bioware has confirmed they'll be an expanded progression system, new missions and guilds and leaderboards added at a later date. Three new acts have also been confirmed in the first year.