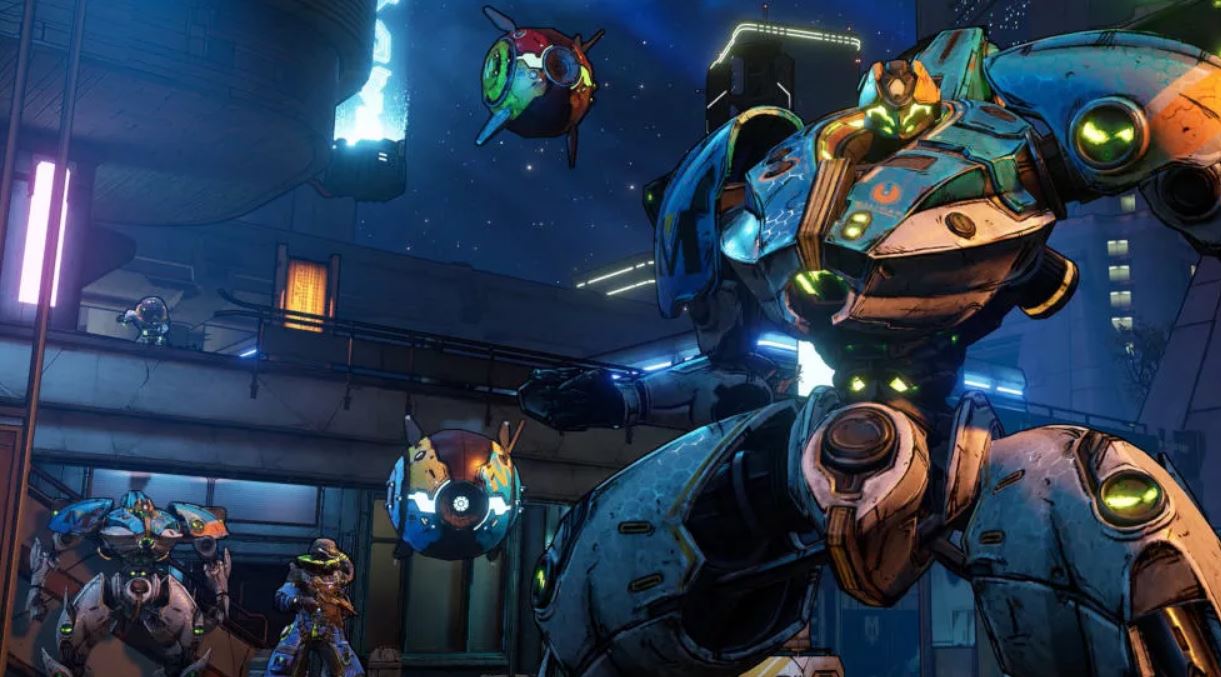 The Borderlands 3 2019 Fall/Winter Content Calendar has been detailed by Gearbox during the Main Stage show at PAX West 2019.
Borderlands 3 2019 Fall/Winter Content Calendar Detailed
The Borderlands 3 2019 Fall/Winter Content Calendar begins with the Bloody Harvest Event, which will include a free content update, spooky activities, and a unique event reward.
Following that, the Maliwan Takedown event will offer new content, a brand new map, enemies, and boss, as well as powerful new rewards. Finally, we will see DLC 1. The first campaign add-on included with the Season Pass and available individually will be fully revealed later down the line.
This is only the start, with even more events, content, and DLC coming in 2020. You can take a look at the Borderlands 3 2019 Fall/Winter Content Calendar below: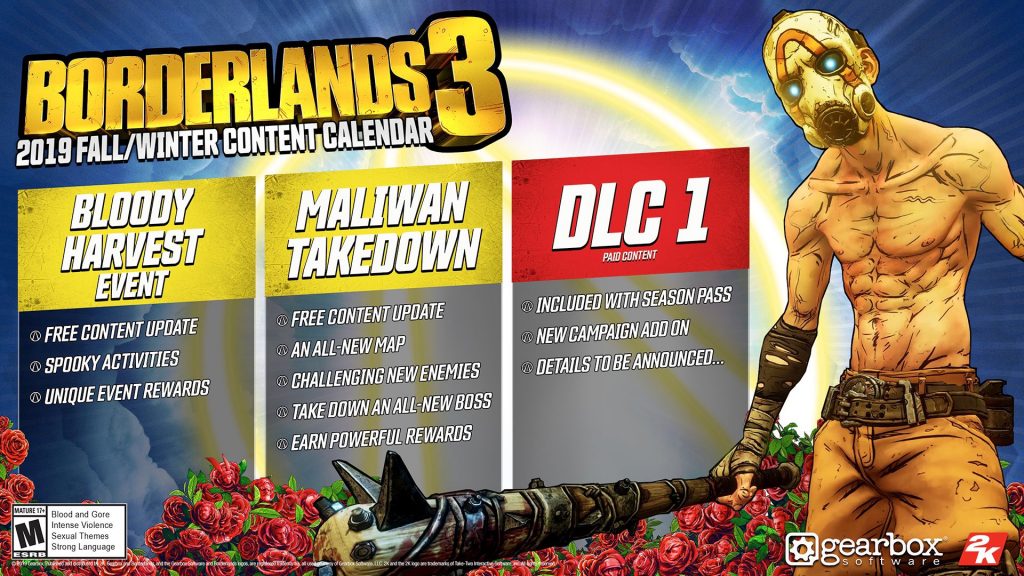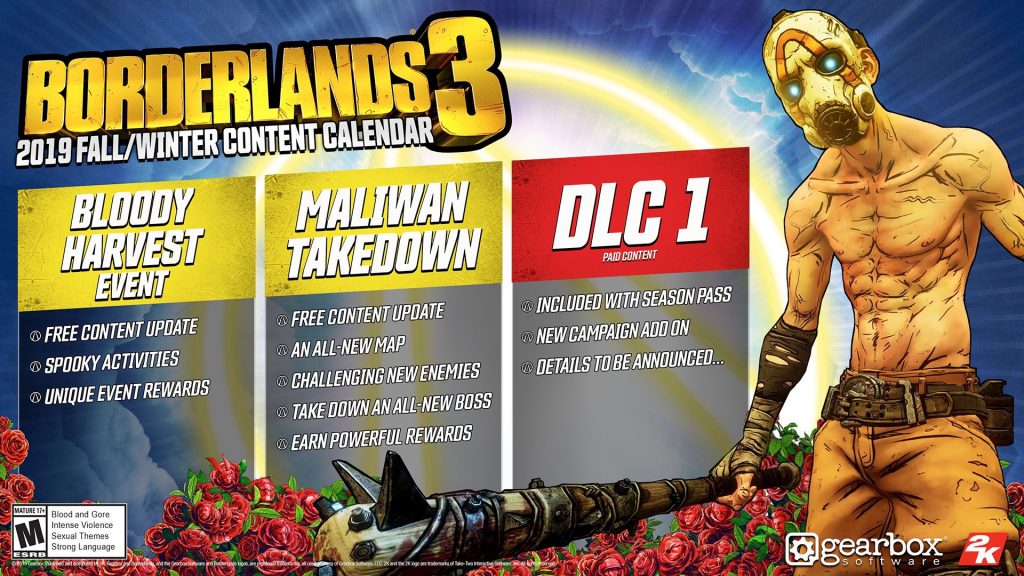 Borderlands 3 is only a few weeks away and if you want to be fully prepared, take a look at our list of Borderlands 3 Vault Codes. The latest trailer for the game gives you a rundown of everything you need to know about the game before its launch.
A selection of character trailers were released over the past few weeks by Gearbox which have given us a briefing of what to expect with each one of the Vault Hunters. Amara is the latest Siren to emerge in the Borderlands universe. FL4K, the Beastmaster, allows you to control three different pet animals. Moze lets you sit inside a hulking mech. And finally, Zane focuses on fast evasive manoeuvres due to his experience as a hitman.
The original shooter-looter returns, packing bazillions of guns and a mayhem-fueled adventure! Blast through new worlds and enemies as one of four new Vault Hunters. Play solo or with friends to take on insane enemies, score loads of loot and save your home from the most ruthless cult leaders in the galaxy.
Borderlands 3 releases for PS4 on September 13, 2019.