As we transition into the next console generation, Sony's primary strength has and will arguably be its ability to craft stellar, special-event level first-party exclusives that have defined the PlayStation experience.
The latest example of Sony's commitment to high-budget, AAA exclusives that make keen and unparalleled use of PlayStation hardware, Sucker Punch Productions open-world epic Ghost of Tsushima puts the icing on a glitteringly bejewelled, towering cake of first-party exclusives that have defined a console and spanned a generation.
Related Content – PS5 Boost Mode Explained – How It Enhances PS5, PS4 Games
A thunderous, fantasy-free Samurai epic, Ghost of Tsushima boasts retina-rending environments that are decked out with a flood of color, flora and fauna in a way that we've just not seen. With sky-high production values, best-in-class swordplay and some truly heart-stopping and fist-pumping moments, Ghost of Tsushima epitomises everything that a first-party PlayStation exclusive should be.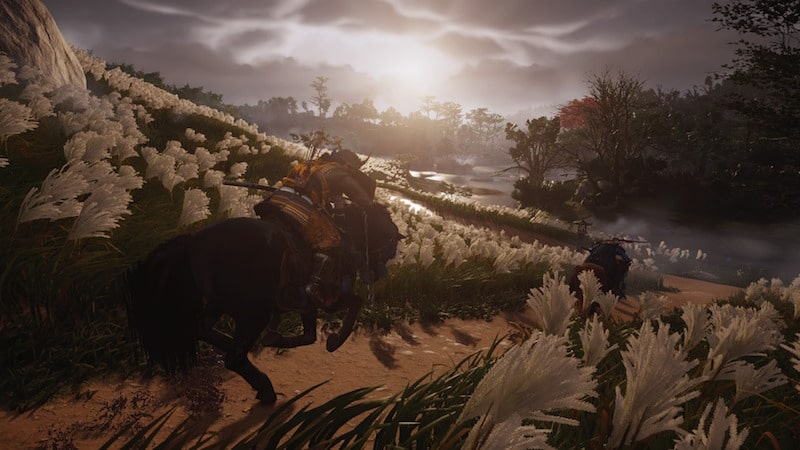 And let's be clear here – Sony's advantage with exclusive and high budget first-party games is one that will be exaggerated in the next console generation. This is thanks in no small part to Microsoft confirming that no Series X exclusives will be available in the first two years of the machine's launch, meaning that despite whatever bluster Microsoft claim to the contrary, every 'exclusive' title will be designed with the lowest common denominator (the Xbox One S) in mind.
In the end, Sony's exclusive offerings will once again prove key to its success in the next console generation while Microsoft, again, struggles to catch up. From Uncharted, God of War, Horizon and Killzone, through to Ratchet & Clank, Days Gone, inFAMOUS, The Last of Us, Gran Turismo and so much more besides, Sony has a boundlessly formidable and wide range of critically acclaimed and adored franchises to draw upon.
Related Content – All PS5 Compatible SSD Drives – Which SSD Drives Work With PS5?
With Ghost of Tsushima marking the end of Sony's first-party offerings on PS4 then, Sony's primary strength has never looked stronger and more overwhelming as we press on into the next console generation. Roll on PlayStation 5 and a whole new generation of industry defining PlayStation exclusives.
This future is for the players and it has never been brighter.
Previous Checkpoint Articles