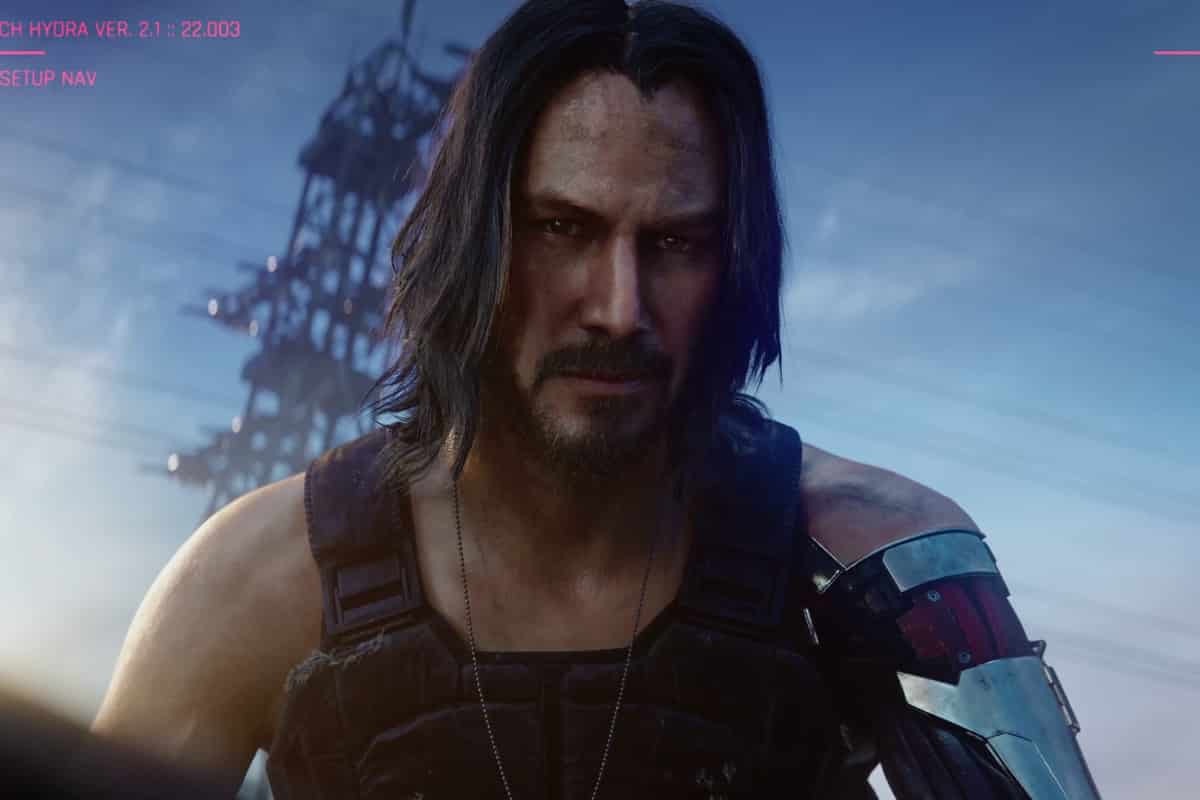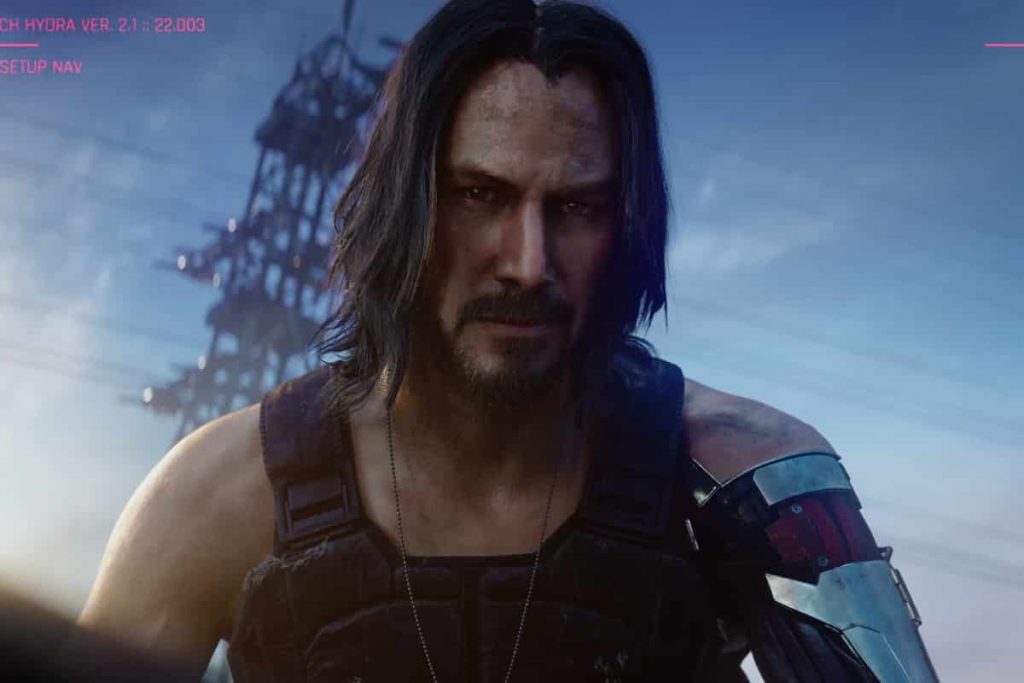 Cyberpunk 2077 star Keanu Reeves, who plays Johnny Silverhand in CD Projekt RED's upcoming sci-fi RPG, pushed to have his screen time doubled in the game on account of him being such a big fan of the project.
That's at least according to Silverhand's Italian voice actor, Luca Ward, who revealed that Reeves played a big part in swelling the character's role in Cyberpunk 2077. I mean, you can never have enough Keanu, right?
Keanu Reeves Pushed For More Cyberpunk 2077 Screen Time
Chatting with Gian Luca Rocco, Ward revealed that he recorded around twice as much dubbing for the character, a testament to how much screen time Silverhand will be taking up in the game. It's not too surprising, seeing as how Reeves' character will be tagging along with protagonist V for a large portion of the game — as a phantom in your head, no less.
Reeves was confirmed to appear in the game during E3 2019, where he stepped out on to Microsoft's stage to rapturous applause and delivered his now-legendary 'you're breathtaking' line.' In fact, people loved it so much, they want it to be immortalised in the game as an unlockable Trophy/Achievement.
Related – PS5 games we are looking forward to
Just don't expect Reeves to belt out a tune or two though; CD Projekt RED don't want the John Wick star to sing. Boo!
Cyberpunk 2077 is pencilled in for a PlayStation 4, PC, and Xbox One release on April 16, 2020, and it's very likely the game will come to the PS5 at some point, too. CD Projekt RED has revealed that it will release a multiplayer mode for the game post-launch, and has looked to The Witcher 3 as inspiration for its DLC plans for the game.
Stay tuned to PSU.com for more details on Cyberpunk 2077 (and Keanu Reeves, for that matter!) as we get them.
Source: Twitter