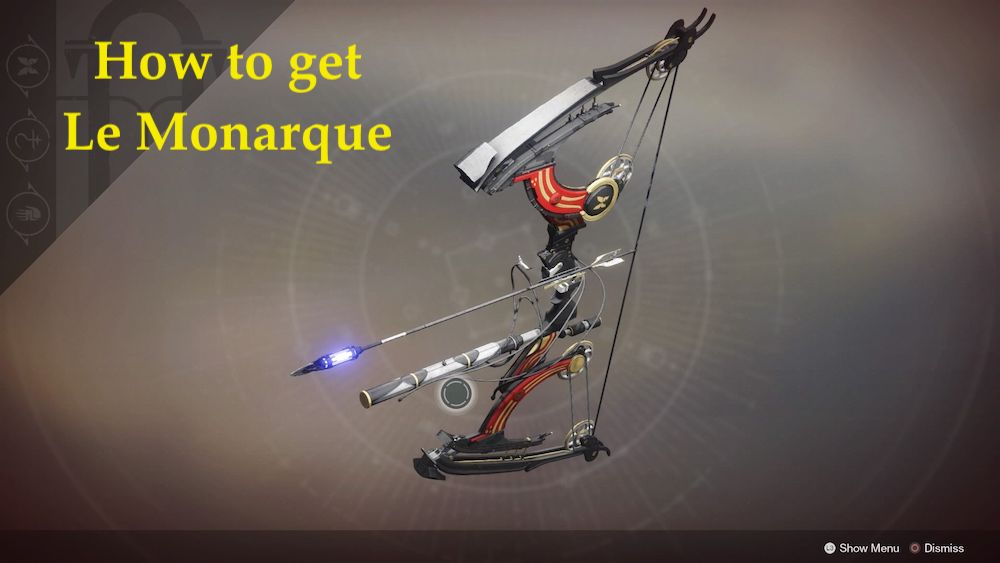 With the launch of Shadowkeep, the way Guardians acquire Le Monarque and Jötuun has changed. No longer can you pick what Forge to complete. These Forges are now on a Daily rotation that can be accessed from the Earth Patrol map. Because of this you can no longer forge Powerful frames and hope for these weapons to drop because the Forge you may need might not be the Forge of the day. However, to combat this Bungie has made Quests to accompany these weapons. Here is how to get this epic bow.
Step 1
Visit Ada-1 in the Tower and pick up the Butterfly's Grace Quest.
Step 2
Legendary frames forged 0/10
Fallen defeated with a bow
Step 3
Visit Ada-1 to clam your bow.
---
This Exotic Bow can poison its enemies and can be obtained roughly the same way as Jötuun. When Bungie introduced Season of the Forge and The Black Armory, they urged players to participate in Forges by offering randomly dropped exotic weapons from powerful frame completions. Getting these frames is sometimes the hardest part.
To get a powerful frame, you must have Ballistic Logs. These logs are given to you by Ada-1 for completing bounties and completing forges. These logs are the currency to buy a powerful frame of your choice. The initial quest for The Black Armory will show you how to forge the Black Armory weapons.
Depending on the Powerful Frame you pick up, a series of tasks will need to be completed in order to have the frame ready. Luckily, it does not matter what frame you have, as long as it is a Powerful Frame that you have not yet forged that week.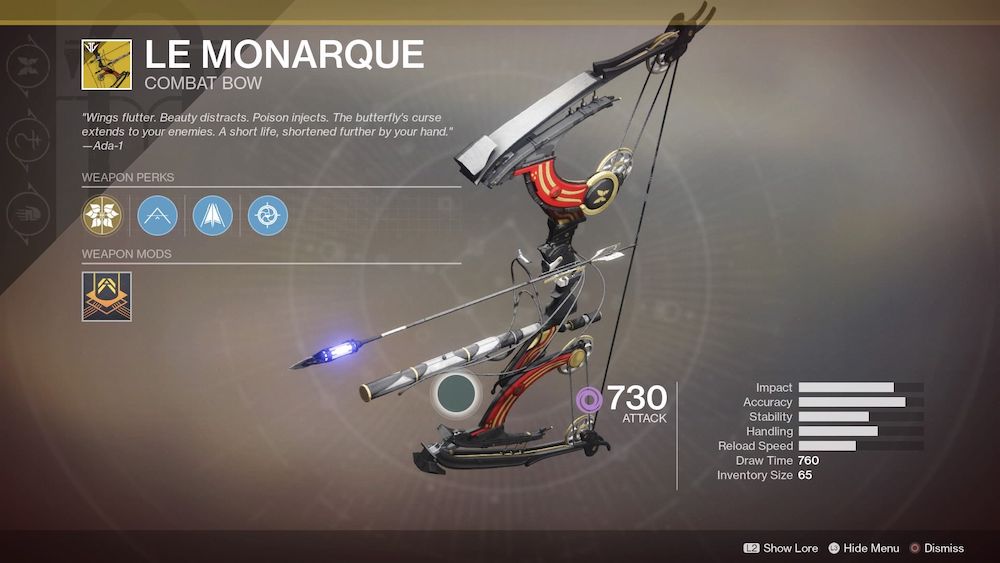 How Black Armory Forges work
Although it's easy to complete these forges, knowing which ones to go to may become tricky. Regardless of the frame, they will need to be forged. This can be done one of four ways, all involving Black Armory Forges. There are two free forges on Earth; one in the most Northern part of the map called the Sunken Isles, and the other in the most southern portion of the map south of the Outskirts.
The one in the Outskirts is called Bergusia Forge and can forge any frame. This is also where you get Jötuun. The Sunken Isles forges is known as the Volundr Forge and is the first forge you unlock. Both of the Earth Forges are open to all annual pass players right from the gate.
The Nessus forges require a quest to complete to unlock them. These Forges are named Izanami Forge, which resides east of Artifact's Edge, while Gofannon is to the south of Artifact's Edge. These Forges, like Volundr, can only craft specific frames, which may lead you to complete forges in Bergusia. However, this may also result in Jötuun dropping instead of Le Monarque. Regardless, this is the quickest and easiest forge to farm.
We will be systematically going through all the exotics in Destiny 2 and how to obtain them. These exotic guns can be game-changers and we want as many players who are starting or returning to, Destiny 2 to be fully prepared for Shadowkeep. Be sure to check our other Exotic "How to" guides below and always keep your eyes up to PSU, Guardian.
This is how to get: