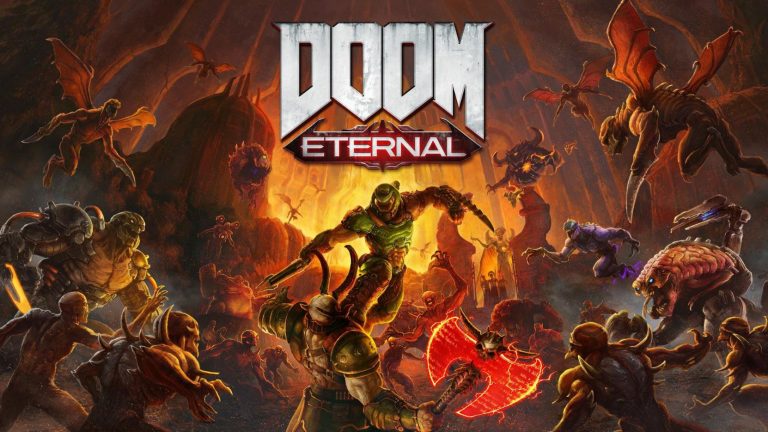 DOOM Eternal will feature cosmetic items that are unlocked the old fashioned way – through hard-earned experience – rather than microtransactions, the game's creative director has revealed in a post on Facebook.
DOOM Eternal Won't Use Microtransactions
Eternal is a $60 game, not a free-to-play game or a mobile game—we are giving you a complete experience with no store just like you'd expect. Unlocking skins with XP is a part of the experience if you care about that stuff, or you can completely ignore it. It's all free.
DOOM Eternal is scheduled for release on March 20 for PlayStation 4, PC, and Xbox One, with a Nintendo Switch version arriving at a later date.
Recently, id Software revealed that it has been squeezing as much as possible out of the game engine for PS4 and Xbox One, saying console gamers have 'something really special to look forward to.' The studio also reckons it's the 'best game' they've ever made.
One of the new additions to the shooter sequel is the multiplayer-based Battlemode, which sees one player as the DOOM Slayer going up against two iconic demons.
Last year, the development team behind the highly anticipated title confirmed that its tech is scalable to next-generation systems, indicating the company is more than ready to embrace the PS5 and Xbox Scarlett.
Here's the official blurb on DOOM Eternal:
Hell's armies have invaded Earth. Become the Slayer in an epic single-player campaign to conquer demons across dimensions and stop the final destruction of humanity.

The only thing they fear… is you.

Experience the ultimate combination of speed and power in DOOM Eternal – the next leap in push-forward, first-person combat.

Discover the Slayer's origins and his enduring mission to RAZE HELL.
Remember that you can pick up DOOM Classic, DOOM II, and DOOM 3 for the PS4. Check out our reviews of each game via the links provided.
Source: VideoGamer