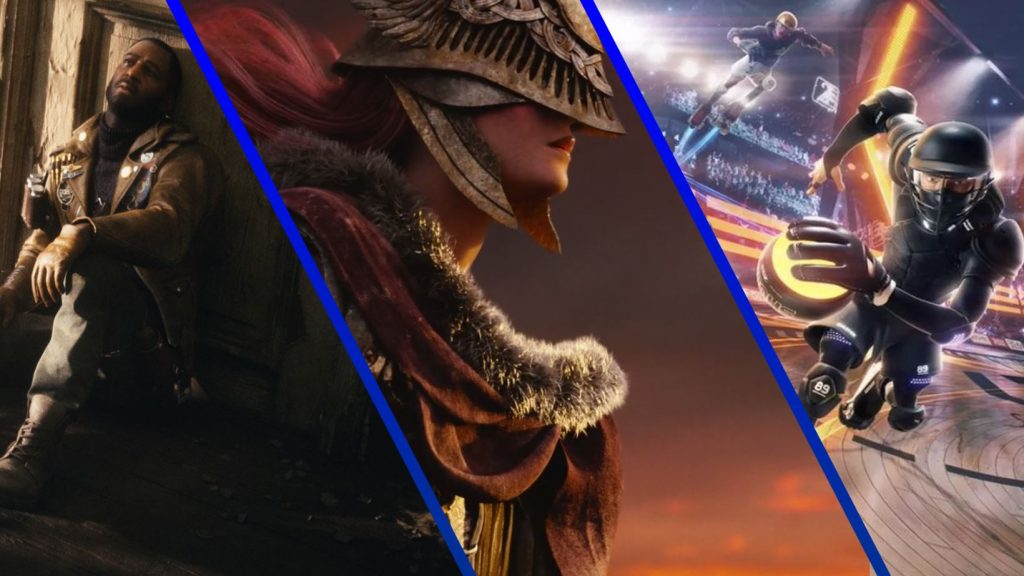 E3 2019 has been an interesting one. Whilst there were more press conferences than ever before, a lot of them felt inconsequential and lacking any real groundbreaking news, due to leaks or games that didn't have interesting showings. The show floor was reportedly more empty than usual and the vacuum Sony left could definitely be felt.
But, that doesn't mean we didn't get some good trailers. In fact, we got some excellent ones, that just so happened to be embedded by a lot of mediocre ones, that weren't memorable or vague CGI showcases. On top of that, this year gave us some genuinely bad ones, that offered up no information about the game or had a number of questionable choices made in the creation process.
So, without further ado here are the best and worst trailer of E3 2019.
Best Trailers Of E3 2019
The Outer Worlds
Microsoft kicked off their showcase with the best trailer they had: The Outer Worlds. Obsidian crafted a trailer that was practically perfect. We got a nice summary of the story and world (galaxy?) Obsidian has created. A galaxy of corporate rule and capitalism at its greatest. Terraformed planets gave us some brand new environments we haven't seen before. We got a look at some new weapons and the ability to slow down time during combat.
All of this was made better by a great song choice – ELIA EX – Rattle The Cage. This was one of those moments where the song they chose fit perfectly with the action being displayed, gunshots timed to the beat and the chorus of the song playing as the action heated up. However, the thing that makes this trailer stand out, is the confidence presented with it. The Obsidian logo doesn't appear until almost two minutes into the trailer. They let the game do the talking and it shows that Obsidian are more than just a name.
Nothing ever quite matched this trailer during Microsoft's showcase and I am thrilled that Obsidian got the chance to open it.
"DEATHLOOP"
The reason the trailer for Deathloop is so good is for completely different reasons. We didn't see the game and we still don't really know what it is about. But the composition of this CGI trailer is outstanding. The entire trailer intrigues you with its vague yet engaging dual-narration.
You never quite know what is going on. However, the idea of these two deadly assassins stuck in a time loop, killing each other and learning how to outsmart one another is unique and something we haven't seen in a long time, if at all. Then, about halfway through the abilities and powers start getting introduced, such as Colt's push and Juliana's teleport. This left me intrigued even more as it seems the game is more about using all of your powers to outsmart the other assassin, rather than just a straight up gunfight.
Finally, the 50's funk style and quotes around the title gives the trailer a unique design and ensures it will be memorable. No other trailer at E3 was even remotely similar to Deathloop's. We still don't know what the game is; however, given how memorable and gripping the first trailer is, I and a lot of other people can't wait to see more.
Final Fantasy 7 Remake
Well, I had to mention it could I. The longer cinematic trailer for Final Fantasy 7 Remake is just fantastic. Square offered us a look at practically every single character that will appear in the first game and gave us some real fan-service moments, such as seeing Tifa and Sephiroth for the first time.
As someone who hasn't played the game. This trailer sold me on Final Fantasy 7 Remake. It told me there are meaningful character interactions here, as well as deep, fluid and fun combat. Not to mention, the game looks absolutely gorgeous, with incredible detail in the world and the character models.
This trailer stood out for different reasons than Deathloop and The Outer Worlds. This Final Fantasy 7 Remake trailer gave the fans what they wanted and convinced those who had never played that the game looks fun and enjoyable. Once again, they let the game speak for itself.
Worst Trailers Of E3 2019
Elden Ring
The leak definitely decreased the impact this trailer had on a lot of people. We would have all been freaking out when Miyazaki and Martin's names appeared; however, even if we didn't know Elden Ring was a thing prior to the Microsoft conference, this trailer still isn't great.
The key reason is that it is incredibly vague. I know FromSoftware's titles tend to be vague, but it is never really clear what the narrator is talking about here. At first, you think it is a physical ring. As the trailer goes on it seems like the Elden Ring is more of a celestial object, given the red sky.
This served more as a lore piece than a game trailer. Which, will be fine for some. Compare this to Sekiro's first trailer (granted I think Elden Ring is more than twelve months away). A big difference right? If we had gotten a glimpse at some gameplay or in-engine footage, I would have left knowing what FromSoftware are creating. Instead, I left with more questions than I had going in.
Rainbow Six Quarantine
This one can be best described as a wet fart. It was noticeable, but it didn't leave any kind of impression. The biggest issue with this trailer, much like Elden Ring is: What is the game? Sure, we know Rainbow Six Quarantine is a 3 player cooperative shooter, but we only know that because it tells us in writing at the end. The trailer doesn't show us that.
The only slightly intriguing parts are the circuitry-like parasite on the character's arm and the screaming in the background, which sounds like zombies. Nothing else here is memorable or intriguing. It is quite literally, 60 seconds of a man sat on the ground looking at his arm. At least, Elden Ring gave us some intriguing imagery and narration.
This is bland, boring and just plain uninteresting. When they didn't show any gameplay for this at their conference and went straight into The Division 2, after a brief chat, I was stunned, given this game is supposed to release before April next year. CGI trailers were a problem this year and this was the best example of that.
Roller Champions
Ubisoft did not have a good year, did they? Their showcases for each game felt unconfident and brief as if they didn't believe in the product, bar Watch Dogs Legion and Ghost Recon: Breakpoint. Roller Champions is the perfect example of that. This trailer is far too short and doesn't give us a good enough impression of the game or its world. We only spend around 30 seconds of a 60-second trailer looking at the track and what Roller Champions actually is.
The trailer feels brief and unimpactful. This suffered from a different issue than Rainbow Six Quarantine. Ubisoft showed us gameplay but not nearly enough of it. We could have watched an entire round, following one person, passing the ball around and dodging opponents as they loop around the track three times to score the maximum amount of points. Instead, we only see one lap of the track.
On top of all that, the trailer just ends on a point scored. No celebration from the crowd or the players, which gives it an artificial feeling. That turns out to be pretty ironic given how much Ubisoft wanted to emulate the thrill of competition with the game.
It has been an interesting E3. A lack of meaningful announcements, but great showings of stuff we have already seen make it far from the worst E3, but it wasn't great either. Trailers played a big part in that this year as it feels like we saw less of the actual games than ever before.
If you need to catch up on all the E3 2019 announcements, you can check out our hub of all the news. On the subject of trailers, check out our feature on how Sony's long gameplay demos from E3 2018 were absent along with Sony itself.