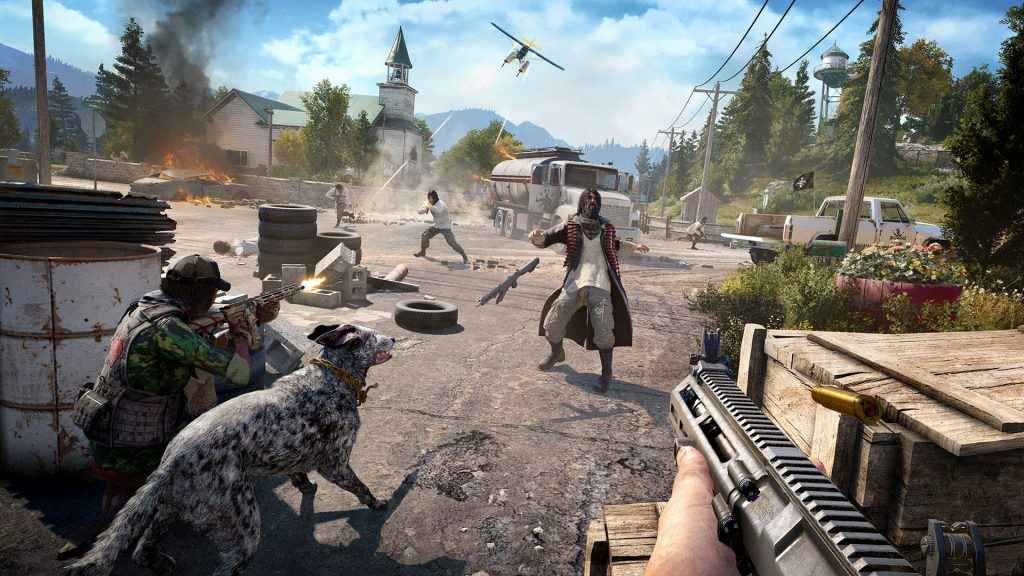 The Far Cry 5 Live Event Arcade Dawn starts today on April 4 and runs until 17 April. This is second live event for Ubisoft's action-adventure.
Following on from the first live event called 'Well Done,' which tasked players with setting animals on fire without using flamethrowers or molotovs, week 2's live event will set the community another mission.
You can join the Arcade Dawn event through the Live Events menu in Far Cry 5. You'll need to opt-in to join. At this point, you'll get set a personal goal and a community goal.
When does Far Cry 5 Arcade Dawn Begin?
Judging by the live events schedule, and the start time of week 1, Arcade Dawn begins at approximately 1pm EDT (6pm BST). It will end around the same time on 17 April. We can now confirm that the event has begun.
What are the Arcade Dawn rewards?
The rewards for second live event are a Vector gun (Personal reward) and an outfit (community reward) as shown in the image below. Last week, players enjoyed a flamethrower and a skin.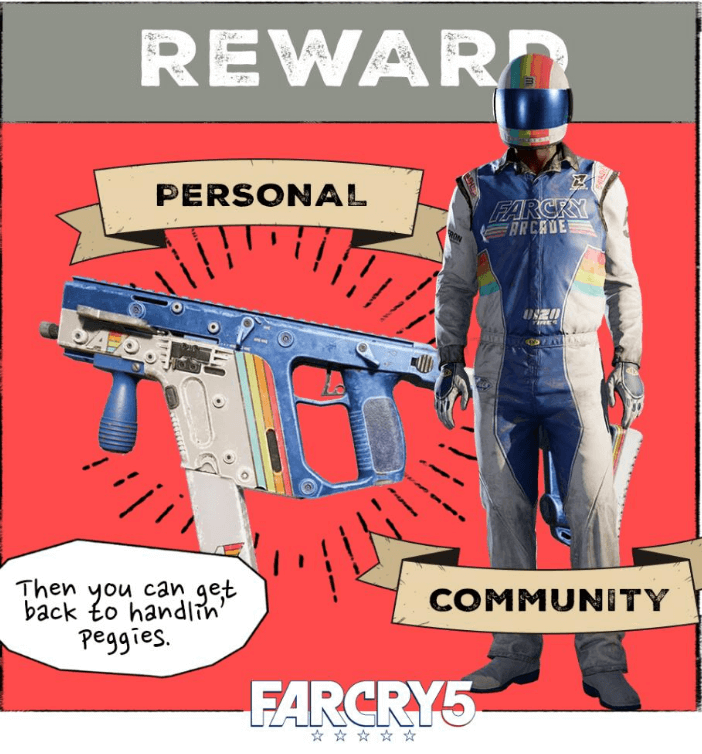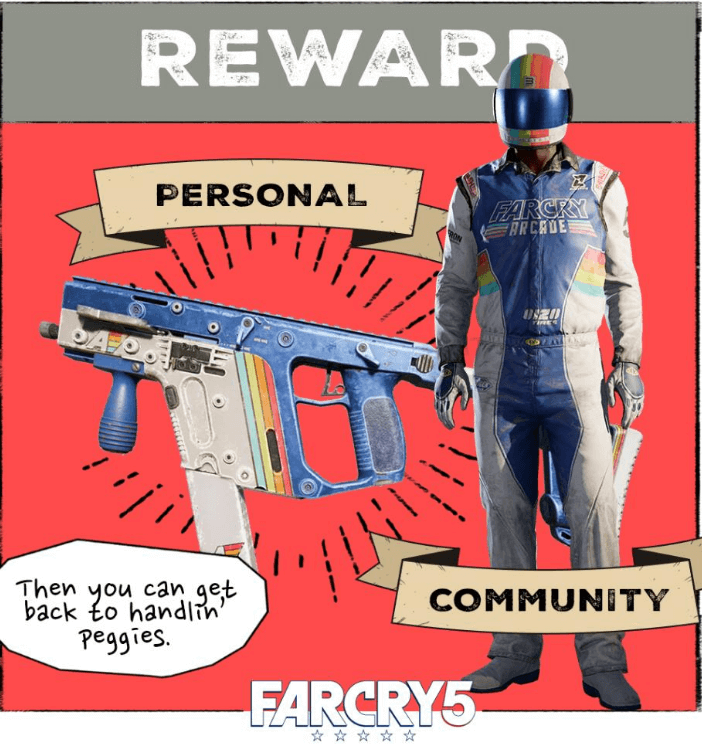 What is the Arcade Dawn mission?
"Take a break from fighting peggies and hit the Arcade until dawn," says Ubisoft. You need to visit any arcade booth before the end of the live event and unlock a vector gun and community outfit." There's a little more to it than visiting once! You need to play for 40 minutes to get your personal reward, and then there has to be a combined 2.4 minutes in the Arcade from the community. Oh, you'll also need a PS Plus subscription too!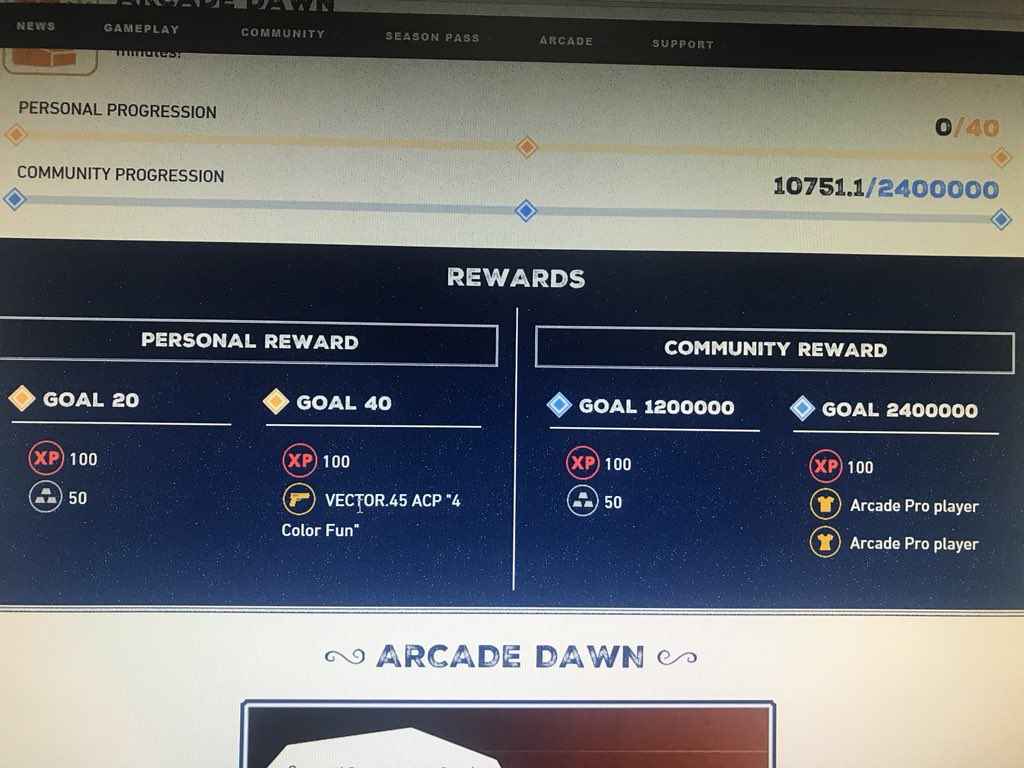 Stay tuned for more details, and check out some our Far Cry 5 guides.