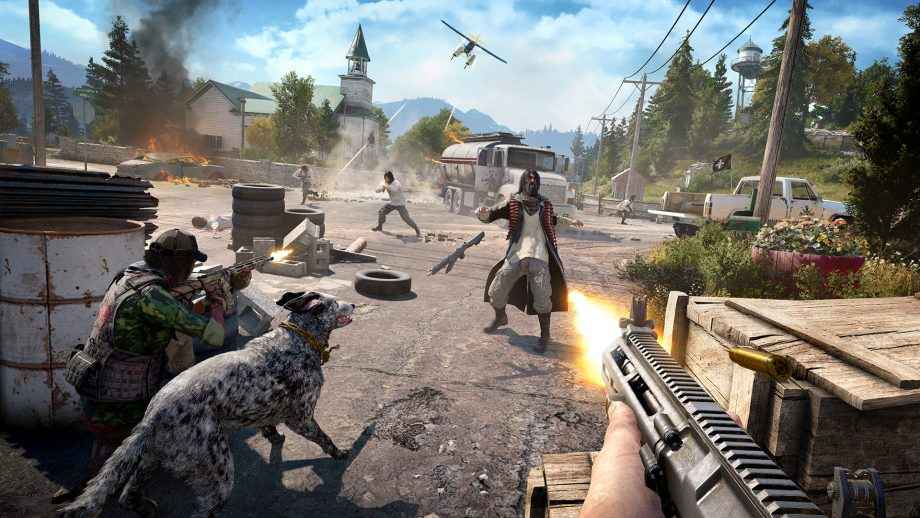 The first Far Cry 5 live event starts today! This will be the first of many weekly challenges that players can complete for rewards.
Running from April 3-10, the live event in Far Cry 5 will task players with hitting a certain milestone. Once this is done collectively, and the milestone is reached by the community, players can earn rewards.
To join the Far Cry 5 live event, you need to opt in. You do this from the Live Events menu. There are personal goals that will be set, and a community goal. Players will receive a reward for their personal progress, and if the community goal is reached.
Check out the upcoming Far Cry 5 Live Event Schedule, and here's the details of your first event.
Far Cry 5 Well Done Live Event
The rewards for completing the first Far Cry 5 live event are as follows:
A flamethrower
A Far Cry 5 skin
So, now you know how to join the Far Cry 5 Weekly event, and you're ready to begin. Beat this event before April 10 and you'll unlock a new flamethrower. If the community reaches the goal, you'll also unlock a great-looking new skin.
The time limited challenge starts now and is called 'Good By'. You need to kill as many animals as possible with fire without using flamethrowers or Molotov cocktails! If you kill 20 animals you'll unlock the Torchbearer, though if you only kill 10 you'll also get some silver bars.
If the Far Cry 5 community kill 150,000 animals between them with fire you'll unlock the skin shown below! Make sure you access Live Events and sign up in the in-game menu. Then, grab a repair torch and start setting those animals on fire!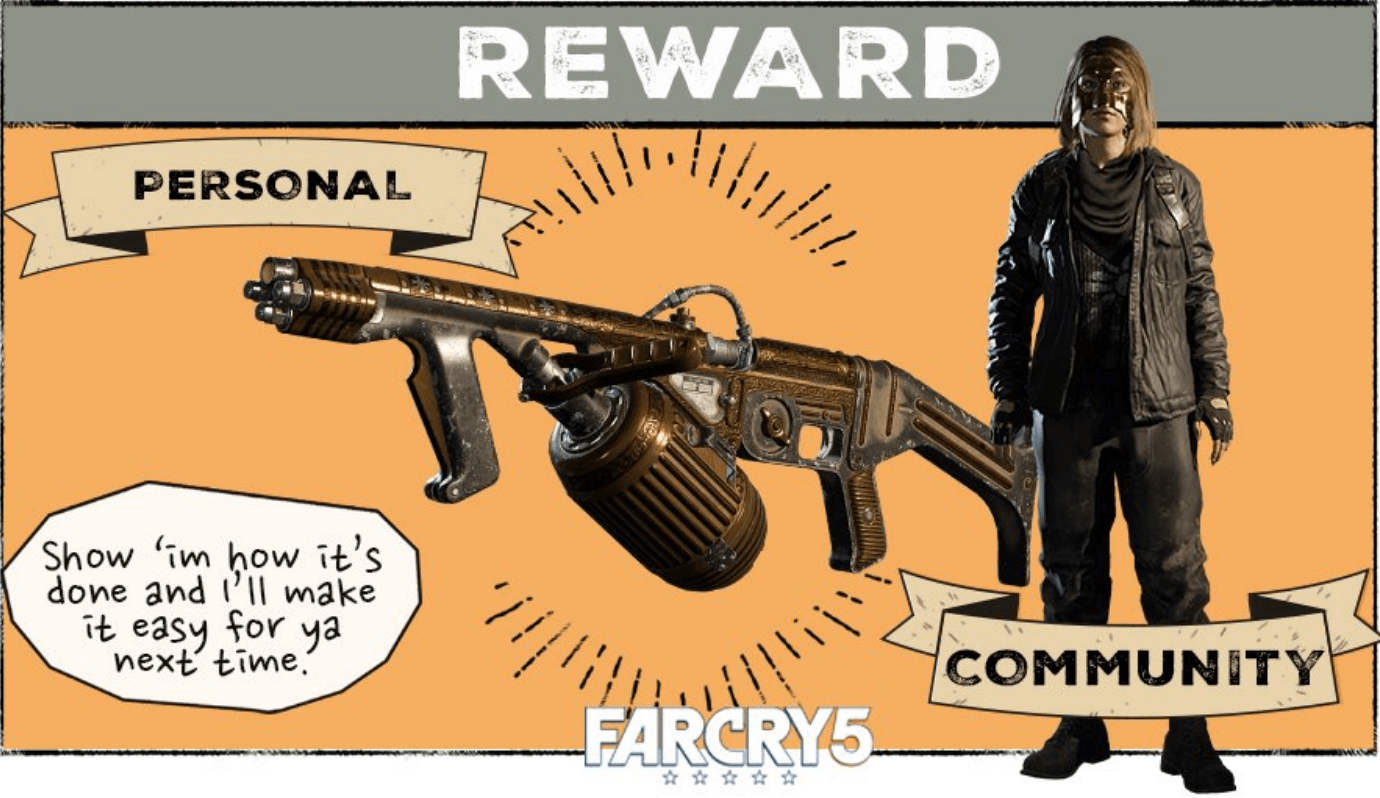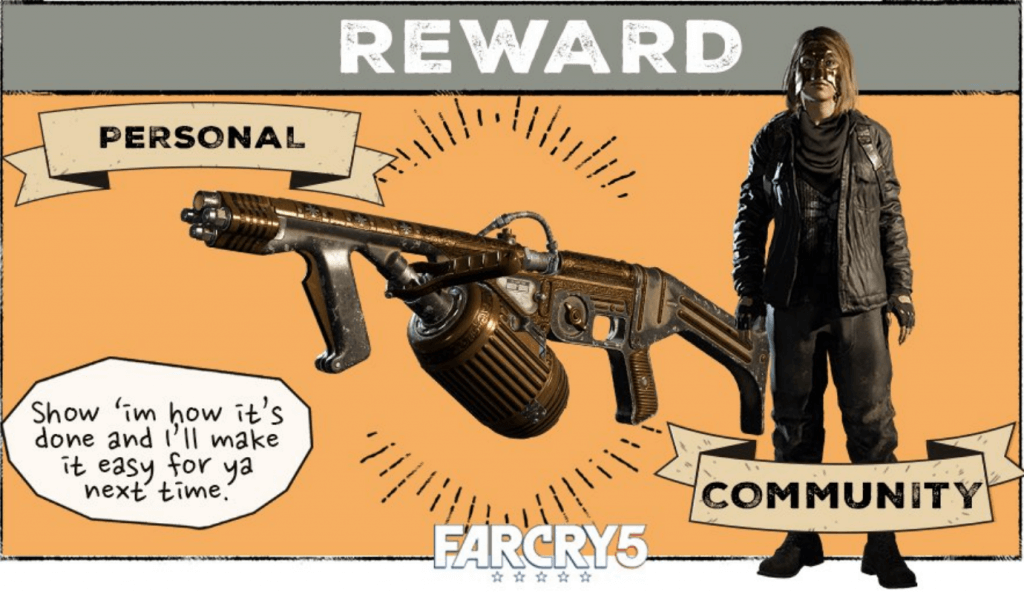 The Far Cry 5 live event website has yet to update today with details of the first event. However, the release time has been confirmed as approximately 6pm BST according to Ubisoft on Twitter. They've also teased: "Hurk thinks you need flamethrowers and molotovs to light up the wildlife- can you prove him wrong?"
Alongside the weekly event schedule, there's plenty to do in Ubisoft's open-world shooter. As well as easter eggs to discover, there's shrine locations to find, silo locations and vinyl crates to hunt for.
Check out our Far Cry 5 guides: