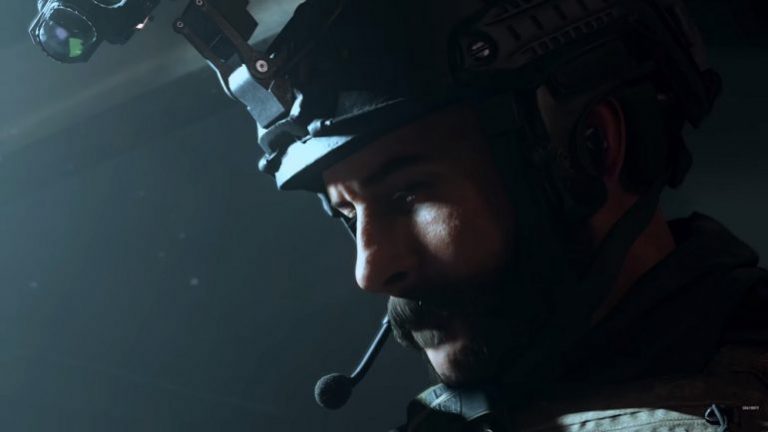 Activision and Infinity Ward have released a free Call of Duty: Modern Warfare PS4 theme for you to download ahead of the game's release this Friday. If you want something a bit more minimalistic, then this theme will probably be up your street, which features a loop of the 'Going Dark' theme.
Call Of Duty: Modern Warfare PS4 Theme Up For Grabs
Have a gander at the Call of Duty: Modern Warfare PS4 theme below.
Call of Duty: Modern Warfare is pencilled in for an October 25 release for PlayStation 4, PC, and Xbox One. There's a lot of hype riding on this one, being a full reboot of one of the series' most successful entries to date.
There's some changes this time around, however. For starters, Infinity Ward is dumping the Season Pass model in favour of free post-launch updates, and there's full cross-platform play support included from day one.
The studio is also revamping the progression system for the game, with players now hoovering up XP to rise through Officer Ranks, while Supply Drops have been given the boot in favour of a Battle Pass system.
Call of Duty: Modern Warfare takes place in a separate universe to the original three games, with Captain Price making a comeback, this time voiced by Barry Sloane instead of Billy Murray. There's a full-fledged campaign for solo players, plus the usual multiplayer suite, this time complemented by a cooperative Spec Ops mode.
Here's the official blurb:
Take on the role of lethal Tier One operators in a heart-racing saga that will affect the global balance of power.

One narrative connects Campaign, Multiplayer, and Special Ops. Cross play brings players and the community together. Free maps and modes arrive on all platforms at the same time. The new game engine enables the most photo realistic environments ever seen in this franchise. And Modern Warfare delivers the largest technical leap in Call of Duty history.