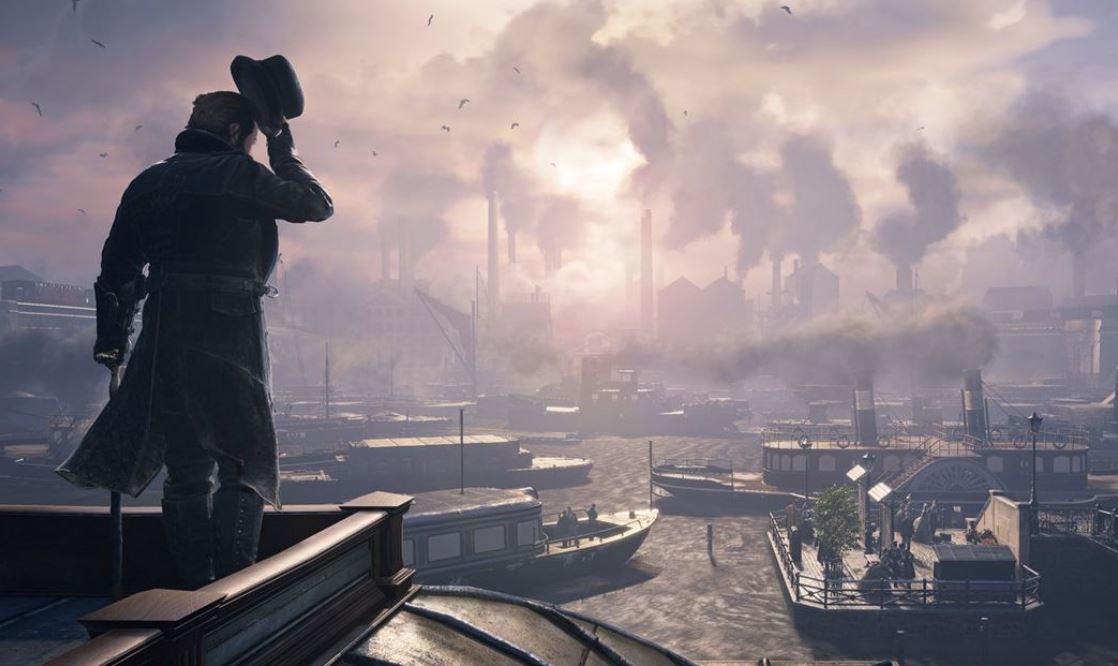 Despite reservations prior to launch, PS5 backwards compatibility has been nothing short of magnificent – from near-complete functionality with PS4's mammoth back catalogue to transformative results in classics like The Last Guardian and God of War, oftentimes PS5 is the best place to play when it comes to the last six-or-so years of PlayStation goodness.
Like everything, however, there are caveats. Beyond Sony's own list of PS4 games that do not run on PS5, there are other titles that, while sometimes playable, exhibit noticeable issues that range in severity. Thankfully, intrepid users have taken to the web to report issues which have been carefully collated by Backwards Compatible and laid out for all to be aware of. Don't forget to check out our other relates guides such as, all PS5 games that have ray tracing, every PS4 game that runs at native 4K on PS5, every PS4 game that performs better on PS5 and PS5 enhanced game list – every PS5 game with enhanced visuals.
All PS4 Games That Have PS5 Backwards Compatibility Issues
---
All PS4 Games That Have PS5 Backwards Compatibility Issues:
1. Lumines Remastered
---
Despite running at a crisp 4K and 60 FPS similar to its PS4 Pro brethren, the PS5 version of Lumines Remastered has been reported to have audio skipping, which is quite the issue considering the game revolves near-solely around music, rhythm, and your ability to shift blocks in tandem.
2. Abzu
Giant Squid's tranquil debut Abzu is a peculiar beast on PS5 as it runs at odd resolution of 1350p (like PS4 Pro) but oddly runs worse when it comes to framerate. While the PS4 Pro runs unlocked between 45-60 FPS, PS5 runs around 40FPS which is odd considering the added horsepower at its disposal.
3. Agents of Mayhem
---
While you may be tempted to pickup Agents of Mayhem given it routinely sells for around $5, the PS5 version currently encounters crashing issues when HDR to turned on in-game. Other than that, the game manages to practically lock its 60 FPS target, noticeably ahead of PS4 Pro which varied greatly between 35-60 FPS.
4. Ape Escape 2
---
As will become a bit of a trend in this ever-changing list, certain PS2 classics have issues running smoothly on PS5. In the case of Ape Escape 2, unfortunately the game is barely playable given the extent of graphical glitches currently on show. Which is a shame, as the more Ape Escape the better.
5. Assassin's Creed Syndicate
---
One of the first games appearing on Twitter showing issues, Assassin's Creed Syndicate has very prominent shadow flicker as well as noticeable graphical glitches throughout the game, rendering it practically unplayable.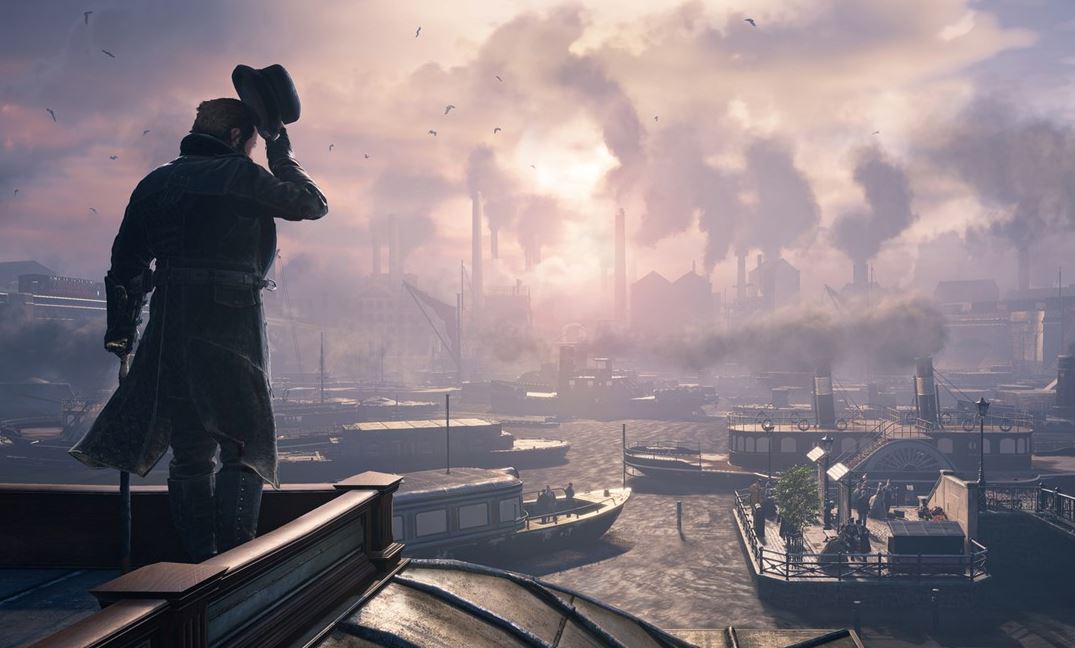 6. Call of Duty: Black Ops III
---
For those pining for a bit of Call of Duty: Black Ops III co-op action it's worth noting that the PS5 version of the game – though running at a locked 60 FPS – has some issues when it comes to split screen, insofar as the game's reflections seem to glitch somewhat. The single-player emerges unscathed, mind, if you're so inclined.
7. Dark Souls Remastered
---
What some would consider FromSoftware's opus, Dark Souls, is always worth another play through – but for those considering doing so on PS5 it's been reported that lighting is not rendering as intended, though it's worth bearing in mind that this has been flagged for both the PS4 Pro and PS5 versions of the game.
8. Daylight
---
Not to be confused with Dead by Daylight, 2014's Daylight, from the aptly-named developer Zombie Studios, has its framerate shored up by the added power of PS5 but unfortunately now shows up with graphical glitches that hinder the overall experience.
9. Dead Nation: Apocalypse Edition
---
The negatives far outweigh the positives when it comes to playing Dead Nation: Apocalypse Edition on PS5, not only is the performance capped at 1080p / 30FPS like the original PS4, it's borderline unplayable as the campaign reportedly crashes at the end of each level and in the Arcade Mode if you skip the round results you'll end up with a corrupt save. Best avoid.
10. Entwined
---
PixelOpus's short-but-sweet adventure Entwined was famously announced and released on the same day at Sony's E3 media briefing in 2019 but if you were to try and play it on PS5 today you'll come up against pronounced stuttering it the game's cut scenes, which is a shame given our affinity for the game.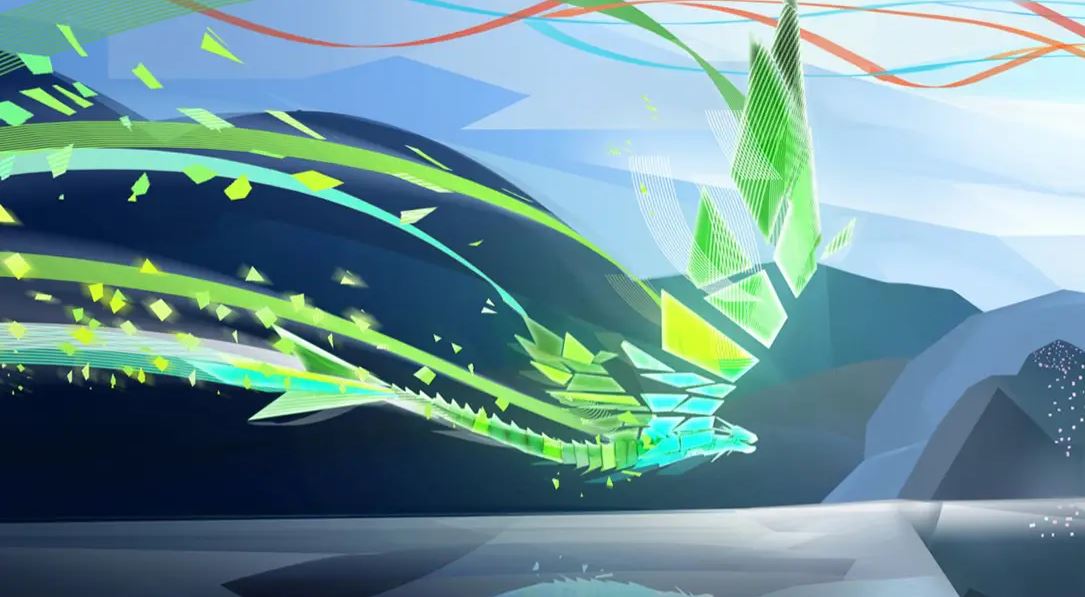 11. Fallout 4
---
We'll skip past making any jokes about graphical glitches and bugs in Fallout 4 but it would be remiss of us not to report how the game fairs on PS5. While the framerate is cleaned up the game is reported to have glitching on the top part of the screen though it's not clear how frequent this is.
12. Hellblade: Senua's Sacrifice
---
In addition to some small glitches, the PS5 version of Hellblade: Senua's Sacrifice has a curious bug that locks the framerate of the previously-unlocked quality mode to 30 FPS, which is infuriating as the added power of PS5 would likely push the framerate closer to 60 FPS alongside keeping the dynamic 1440p presentation consistent.
Related Content – Sony PS5 Complete Guide – A Total Resource On PlayStation 5
13. Knack
---
Everyone's favourite Relic organism, Knack – let's face it there aren't many that fit that description – is locked to 60 FPS on PS5 and is largely fine although some minor glitches have been reported, though nothing determined to be game-breaking by any stretch.
14. Lara Croft and the Temple of Osiris
---
As it stands, when played on PS5 Lara Croft's isometric offering leaves a lot to be desired, with bevvy of graphical glitches later on in the game. As a complement to the mainline entries on PS4, both Guardian of Light and Temple of Osiris are good supplemental adventures with a different focus, so hopefully the latter can be patched up to play best on PS5.
15. Manhunt
---
Similar to Ape Escape 2 albeit not to the same extent, Manhunt doesn't run terribly well on PS5, with noticeable graphical glitches throughout, and it's another such example where a PS2 game is better played on PS4 Pro if you're looking for consistent performance.
16. Monster Energy Supercross
---
Coming in with another slew of curious bugs, the PS4 version of Monster Energy Supercross played on PS5 currently has an issue that inhibits the game from rendering at 1440p like the PS4 Pro version does, instead opting to display at 1080p; not only that but enabling HDR cuts the framerate in half to 30 FPS.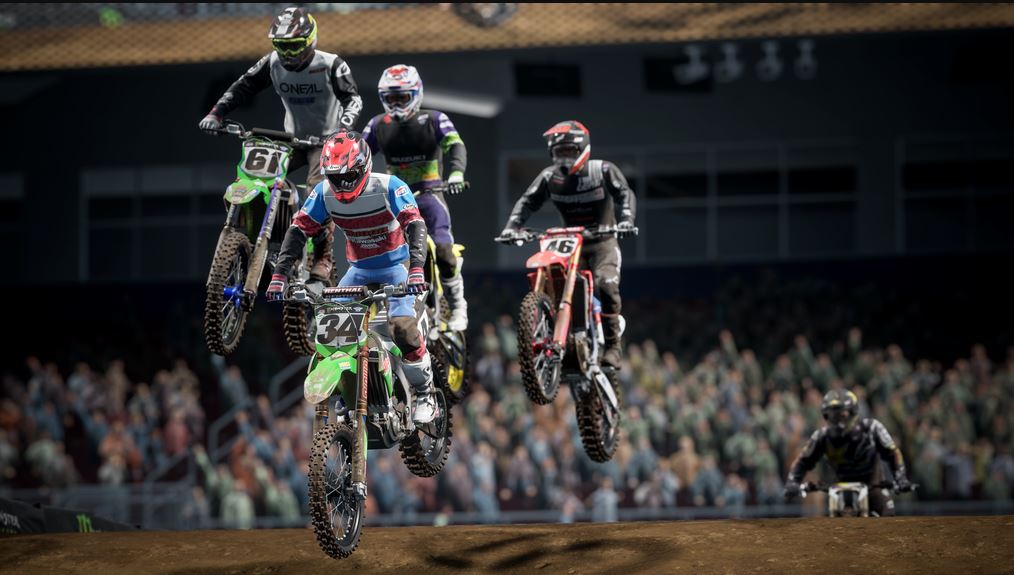 17. Mortal Shell
---
Thankfully Cold Symmetry's Soulslike is getting a formal free upgrade for owners of the original game in March, but in the meantime running in backwards compatibility mode Mortal Shell has some small HDR-related issues as well as some reports of save game loss. Best wait for the PS5 upgrade if you're hankering for some masochism.
18. Okage: Shadow King
---
Original PS2 exclusive Okage: Shadow King doesn't stray to far from the emerging template of PS2 games being played on PS5 as this too exhibits sizeable graphical glitches which means the game's best played on a PS4 Pro. Hopefully Sony can figure how to correct its emulation to ensure forward-compatibility with PS2 game purchases on PSN as issues seem widespread now.
19. Prey
---
Arkane Studios' Prey is one of the unsung darlings of last generation with near-unrivalled atmosphere and design, but unfortunately it doesn't put its best foot forward on PS5 as it renders at 1080p as opposed to 1440p on PS4 Pro with TAA issues in tow. This one in particular we hope is updated in the near future.
20. Primal
---
PS2's Primal isn't a perfect recreation on PS5, falling into a similar, albeit less severe bracket as other PS2 games such as Manhunt. While playable, SCE Studio Cambridge's (now Guerrila Cambridge) once-hyped exclusive is reported to have some slight graphical glitches when played on PS5.
21. Roundabout
---
If for whatever reason you're tempted to play PS4's Roundabout on PS5 be advised that some of the cut scenes are missing audio, and take it from us, if you're going to play the game you're going to want the cut scenes to work properly because they sure are something.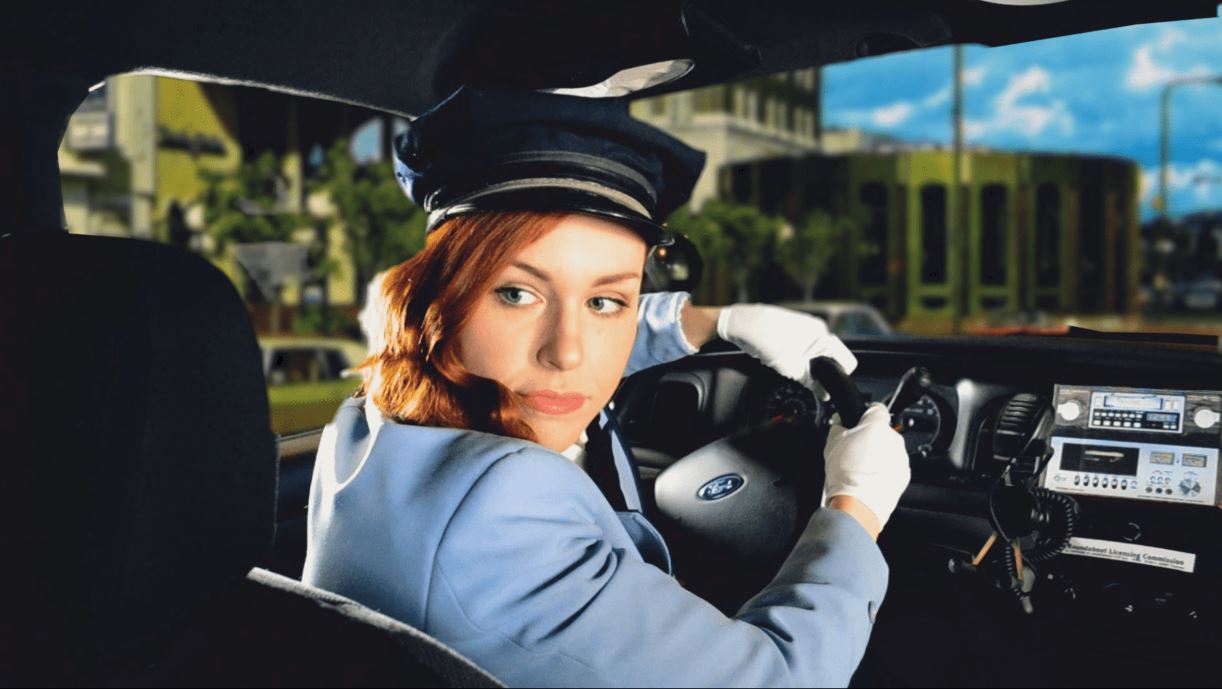 22. Sea of Solitude
---
Regretfully Jo-Mei Games' emotional journey Sea of Solitude isn't any sort of fit state on PS5, instead being plagued with debilitating flicker and graphic glitches. A Director's Cut of the game is coming out exclusively on Nintendo Switch next month but we'd hope a patch to allow it to play correctly on PS5 would be forthcoming.
23. Senran Kagura: Burst Re:Newal/Senran Kagura: Peach Beach Splash/Senran Kagura: Estival Versus
---
A trio of games in the same series that aren't shown in their best light on PS5, Senran Kagura: Burst Re:Newal, Senran Kagura: Peach Beach Splash, and Senran Kagura: Estival Versus all display persistent graphical glitches throughout that mar the experience considerably – we'd be hopeful of a series-wide patch at some point given how widespread the issues are across the series.
24. The Surge
---
Deck13's intriguing hard-as-nails sci-fi caper The Surge suffers from graphical glitches when played on PS5 but interestingly, unlike the rest of the games on this list, there is a home remedy whereby you can set the lens flare to 70 percent or less in the options menu and it'll mitigate the issues experienced.
25. The Walking Dead
---
Though not a game breaker by any means, The Walking Dead on PS5 has some glitches on the main menu that thankfully subside as you get into the game. Worth revisiting, too, as Clem and Lee's story is still one of the highlights of the last generation.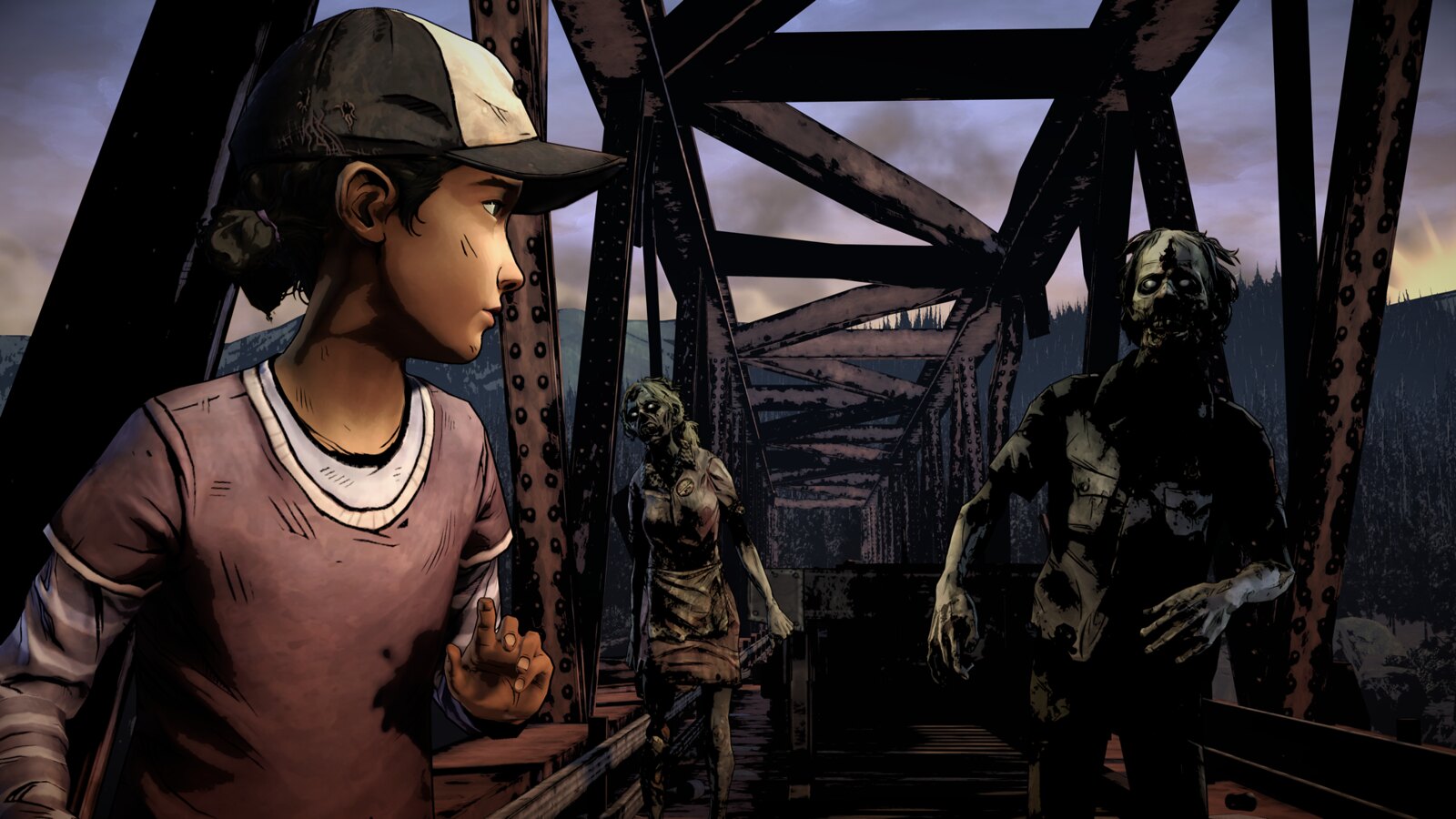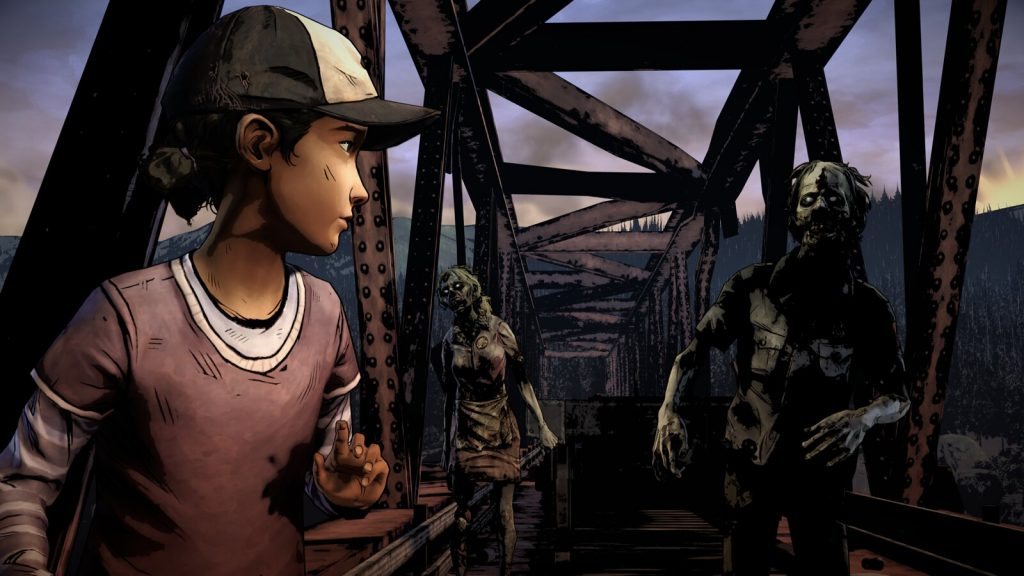 26. The Warriors
---
Rounding out our list and keeping consistent with the PS2 game issues encountered thus far, Rockstar Toronto's The Warriors has severe graphical glitches that leave the game barely playable, putting it alongside the likes of Ape Escape 2 as the worst performing PS2 games on PS5.