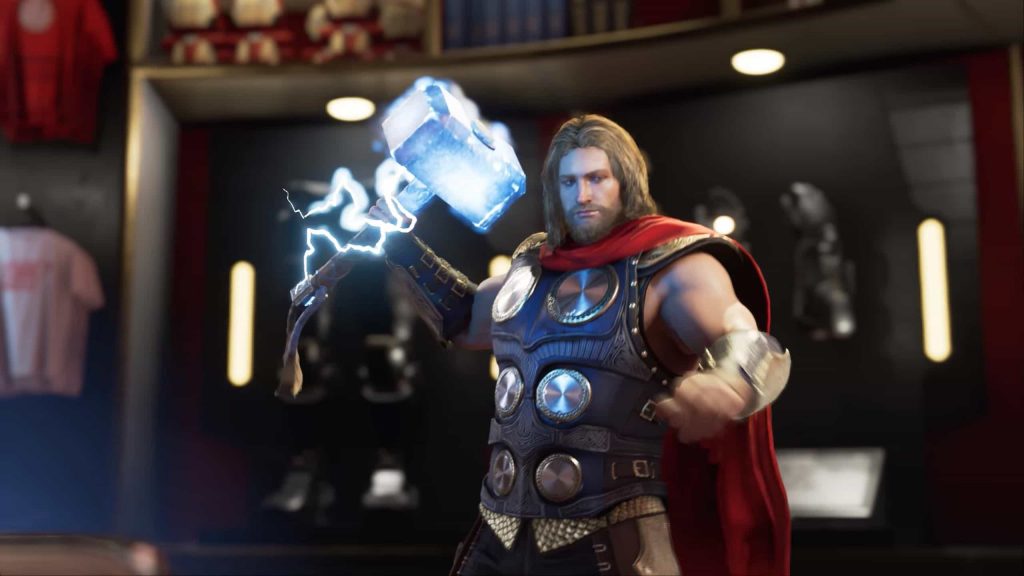 Crystal Dynamics has promised that Marvel's Avengers will give players the chance to visit a range of different locations, with the main story kicking off five years after the events of A-Day depicted in the debut trailer. The comments come after the studio clarified that the superhero title will not be an open-world game as previously thought.
New Marvel's Avengers Details Revealed
Speaking with GamesBeat, the game's creative director, Noah Hughes, revealed that Marvel's Avengers is very much a globe-trotting adventure, with Iron Man and chums not simply limited to protecting just one particular area.
"We have a bit of a destroyed San Francisco," said Hughes. "The game opens at the A-Day event. The Avengers are opening a west coast headquarters and showing off a new Helicarrier with some new technology. Things go terribly wrong, and that leads to the Avengers disbanding. We pick up the story five years later, and that journey will take them to many places."
"You can glimpse a few of them in the demo here," he added. "We see Tony in space for a moment. We see a snowy environment with Thor flying through it. We have a great diversity of locations, that sense that it's not just one area that these Avengers protect. It's an entire world."
Marvel's Avengers is slated for release on PlayStation 4, PC, and Xbox One on May 15, 2020. Crystal Dynamics is planning a beta for the game that will arrive on PS4 first, and confirmed there will be no pay-to-win loot boxes of any kind. Microtransactions are in, but they're only for cosmetics.
While the superhero romp features four-player co-op for various side missions, the main campaign will only be playable solo. Be sure to check out the first trailer for Marvel's Avengers here. Oh, and you better get used to the character designs, as Crystal Dynamics is not changing them.
Source: GamesBeat