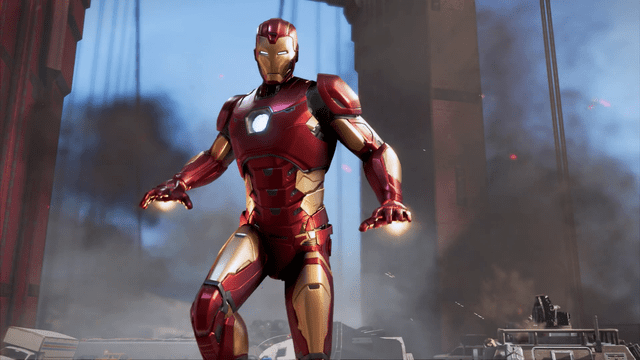 Crystal Dynamics placed a lot of emphasis on four-player co-op for Marvel's Avengers at E3 2019 this week, but the studio has since confirmed that the main campaign for the superhero title is single-player only. Marvel's Avengers was fully unveiled during Square Enix's presser this week, although we didn't see any proper gameplay footage in action.
Marvel's Avengers Campaign Is A Single-Player Only Affair
News regarding the solo campaign comes from a report on IGN, who spoke to Crystal Dynamics during a private demo in Los Angeles this week. They confirmed that the game will indeed only allow for solo play during the main campaign, although co-op is obviously still a major part of the title outside of that one mode.
The sequence IGN saw was the Golden Gate Bridge attack as seen in the trailer, and is described as being scripted like other major action-adventure games, such as Uncharted and Tomb Raider. During the level, you're able to play as multiple members of the Avengers for different situations, culminating in a boss fight against Taskmaster.
However, it's the extra side missions where Marvel's Avengers opens up the multiplayer floodgates. Here, you can pick which character you want to play as, level them up, and then return to the main campaign when you're ready. If you want, you can play them solo and offline, too.
Marvel's Avengers is scheduled for release on PlayStation 4, PC, and Xbox One on May 15, 2020. Crystal Dynamics has said that the title will not support pay-to-win loot boxes, but there will be cosmetic microtransactions present if that's your cup of tea.
Fortunately, DLC is going to be free, and PS4 owners will be getting access to the beta before anyone else. Marvel's Avengers will not be an open-world game, but the development team has promised players will still get to visit multiple locations across the globe.
Source: IGN (via VideoGamer)